BLOOMINGTON, Minn. - Governor Mark Dayton and a group of public officials visited the Dar Al-Farooq Islamic Center in Bloomington Sunday morning.
Twenty-four hours earlier, an explosive device shattered windows and damaged an office at the suburban mosque.
Dayton condemned the bombing as "so wretched" and "not Minnesota." He also called it "an act of terrorism."
"When there is an attack on a part of our community, it's an attack on the entire city of Bloomington," said Gene Winstead, Bloomington Mayor.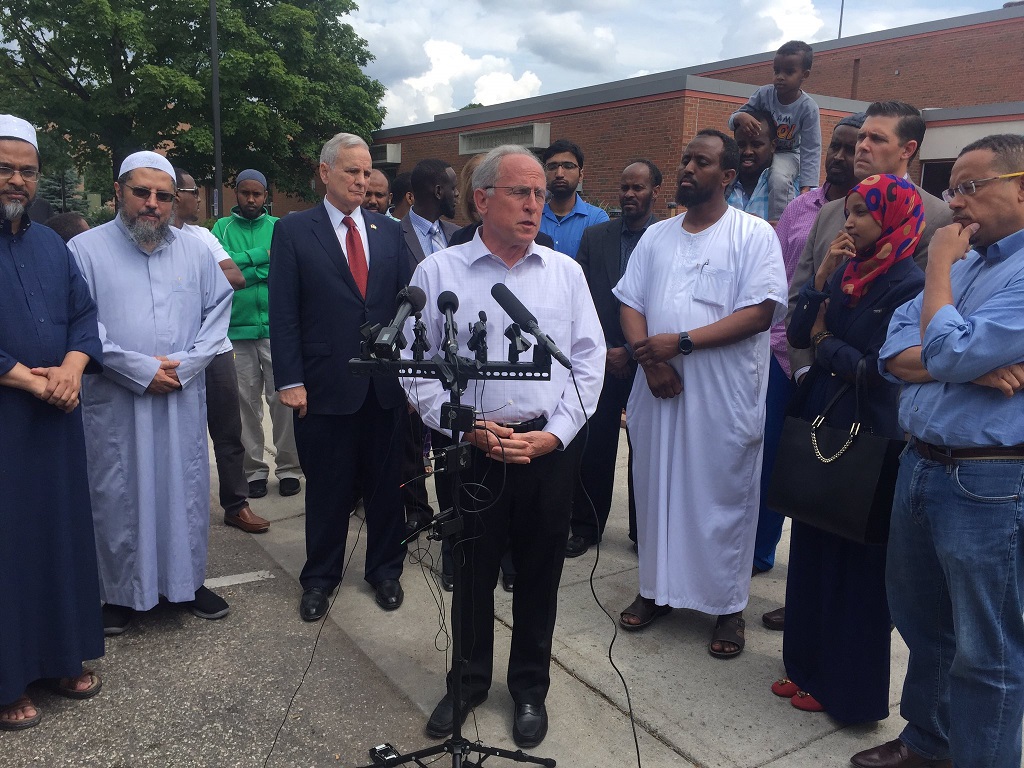 No one was injured in the Saturday morning blast, but police say the explosion damaged the imam's office. Flowers were left outside the window.
Mosque staff members say Imam Waleed Meneese sometimes sits in his office a few minutes before morning prayer.
"The way it looks like, somebody knew that this is imam's office, and this is the prayer time, and usually imam comes few minutes before every prayer and sits in his office," said Mohamed Omar, Dar Al-Farooq's executive director.
But on the morning of the explosion, the imam's office was empty. He was at his house.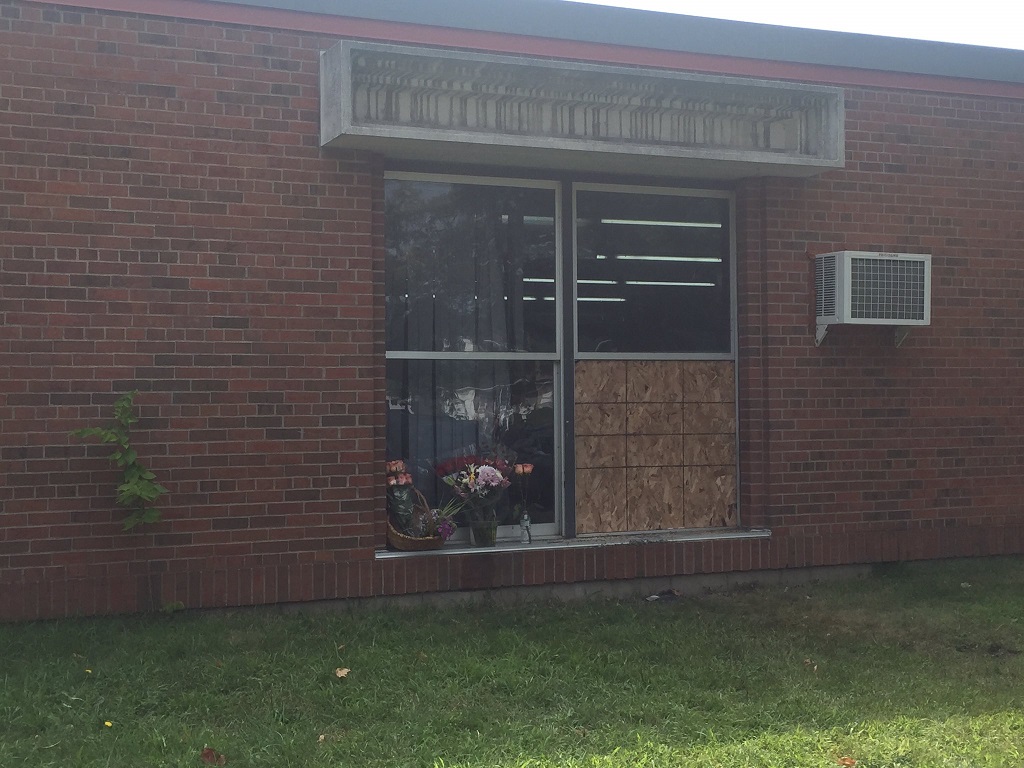 "There is no better way to condemn the person who would throw a bomb into this mosque than to react with love," said Rep. Keith Ellison.
Before the news conference, Governor Dayton met privately with public officials and mosque leaders inside the building Sunday morning.
Outside, several demonstrators held signs showing support for the mosque.
Richard Thornton is the special agent in charge of the FBI's Minneapolis Division. He says investigators have recovered components of the device to figure how it was put together. And investigators will try to determine whether the incident was a hate crime.
The mosque primarily serves people from the area's large Somali community.