MINNEAPOLIS - A combination of smoke from Western wildfires, high temperatures and sunshine is eroding the air quality in the Twin Cities and in eastern and central Minnesota.
The Minnesota Pollution Control Agency has issued an alert for Thursday, warning those sensitive to air quality that it's at an unhealthy level. The worst conditions are expected during the afternoon and early evening, from approximately noon to 8 p.m., in the Twin Cities area, St. Cloud, Hinckley and the tribal nation of Mille Lacs.
State health officials recommend reducing air polluting activities such as lawn mowing, lighting backyard fires and driving.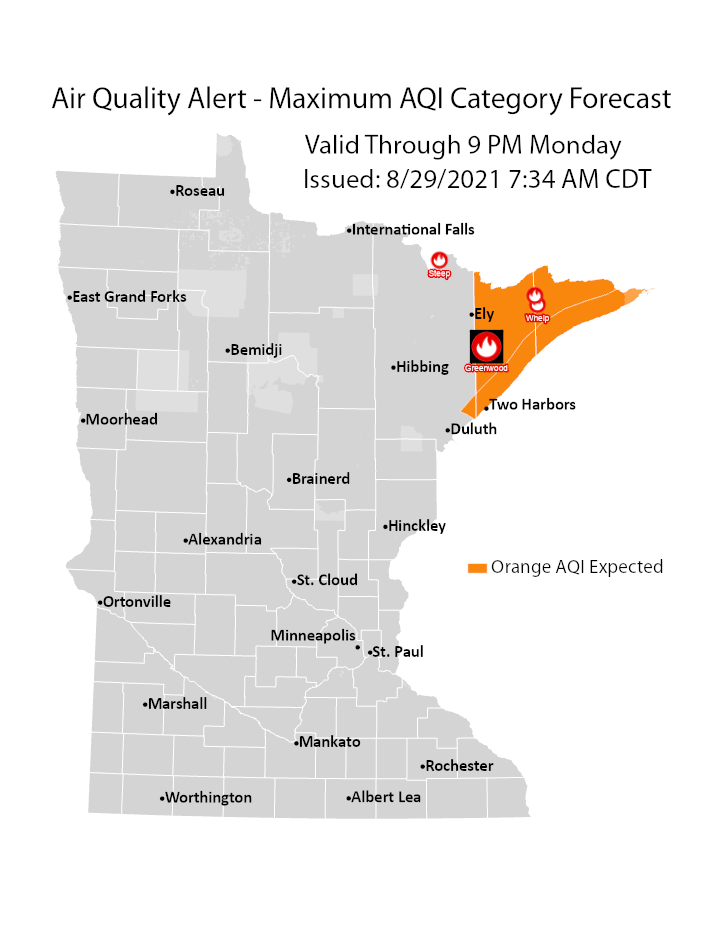 The MPCA says these vulnerable populations should be extra careful.
People who have asthma or other breathing conditions like chronic obstructive pulmonary disease (COPD), chronic bronchitis, and emphysema.
Children and teenagers.
People of all ages who are doing extended or heavy, physical activity like playing sports or working outdoors.
Some healthy people who are more sensitive to ozone even though they have none of the risk factors. There may be a genetic base for this increased sensitivity.