MINNEAPOLIS - As a pastry chef, Amanda Rose has typically associated Valentine's Day with work more than love.
"I have never been a Valentine's person," Amanda Rose said. "Never really liked it really, at all."
As a freelance journalist, Aaron Rose always felt the same way.
"You risk falling into all of these clichés," Aaron Rose said. "I guess I'm not a very sentimental person."
But the newly married couple now see the holiday a bit differently.
"This kind of puts a new spin on it," Aaron Rose said. "It's been, just crazy. It's been a whirlwind," Amanda added.
A whirlwind best described as bittersweet.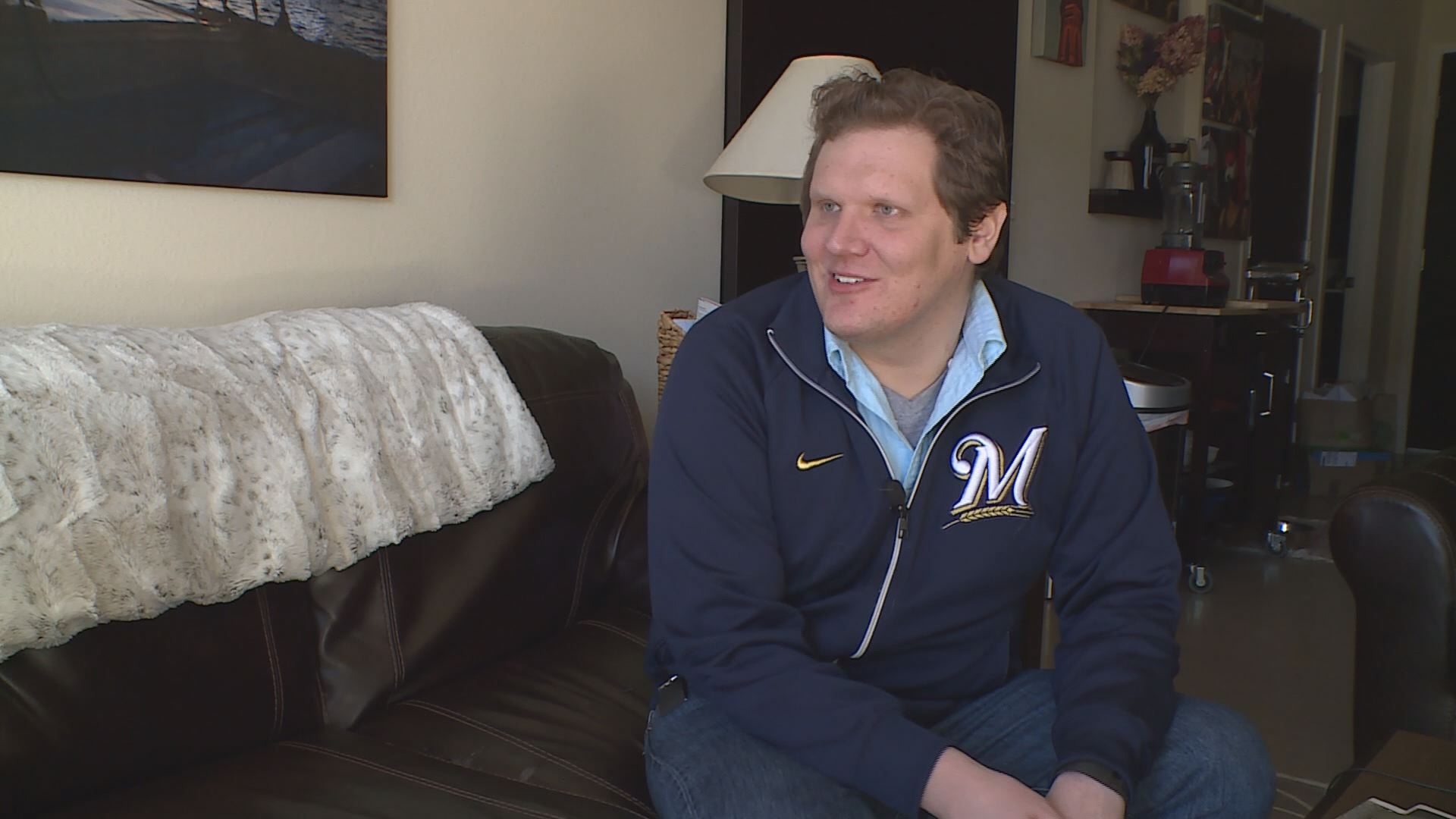 "After just five weeks of dating, I figured out that I would need a heart transplant and I would be in the hospital," Aaron Rose said.
Aaron knew it was asking a lot to begin dating a 29-year-old who had heart failure, so he made an offer to his then-girlfriend last year.
"When we got to the hospital he was like, 'Well, you can stay or you can go.' I was like, 'Well, I'll stay. I like you. You seem nice,'" Amanda Rose said.
Then, on Valentine's day last year, the nice guy received the nicest gift there is.
"The exchange of the heart," said Dr. Ken Liao, Director of the University of Minnesota's Heart Transplant Program. "That's probably the ultimate Valentine's Day gift."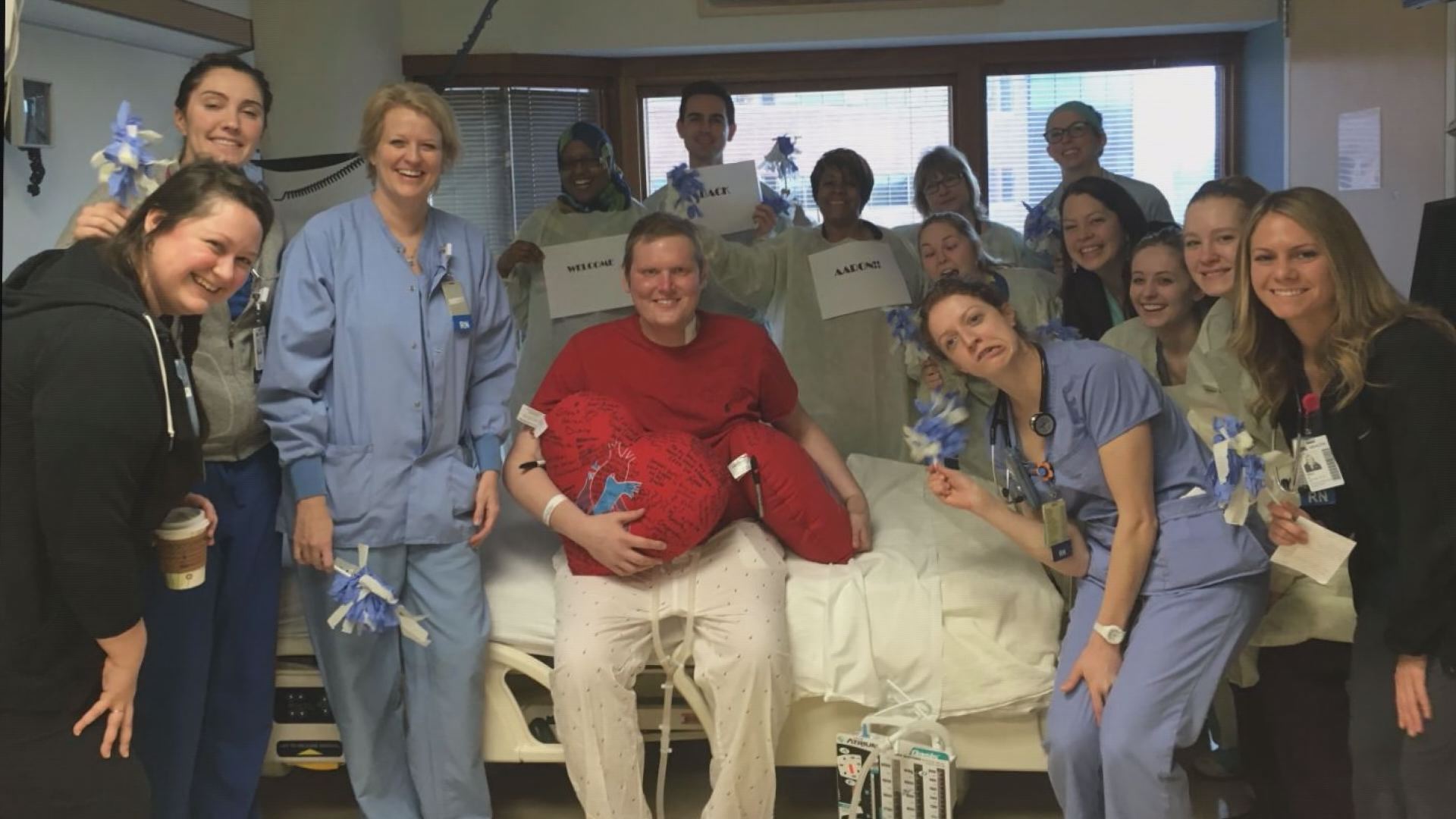 Dr. Liao performed Aaron Rose's transplant, the 847th performed at the University of Minnesota. In the time since, the University is saving even more lives.
"The heart is wrapped in a box and ready to go," said Dr. Liao, as he showed video of a new portable machine now being used to keep hearts beating for six to eight hours before a transplant. "This has been a totally revolutionary change."
The U of M is one of just five hospitals using the machine. It's just the latest reason why Aaron Rose is so thankful.
"It's a gift that somebody is giving directly," Aaron Rose said.
And it's a gift Aaron has benfited from not once, but twice.
"My father got his heart from a man in North Carolina who was in his early 20's who died in a motorcycle accident," Aaron Rose said. "He was the 19th recipient of a heart transplant (at the U of M), which is pretty incredible."
Shortly after his father received his heart, Aaron Rose was born.
"It's almost inexplicable how thankful I am," he said.
Thankful for a new marriage and a caring doctor.
"It's a very sweet feeling," Dr. Liao said.
Aaron Rose is also thankful for a man he never met, which is why he is writing a special letter this Valentine's Day.
My name is Aaron. I'm a 30 year old journalist in Minnesota. It is through your loved one's thoughtfulness to list themselves as an organ donor that I am able to write this letter today. I can't imagine the grief you've been going through this year, but as you start to heal, please know that your loved one's death is not in vain. I cannot begin to explain to you how much your loved ones heart has been a blessing in my life.
From now on, this day is a blessing too.
"Now it has a lot more significance," Amanda Rose said.