EDEN PRAIRIE, Minn. - On the surface, it's easy to judge Eden Prairie football. They've built a powerhouse program winning ten state football championships. And some people are quick to judge that all they care about at E.P. is winning.
"Is something going on –I mean like is there more cancer or are we just getting older? " asks Mike Grant, Eden Prairie Head Coach.
It's a question head coach Mike Grant can't stop asking this fall as he watches people he loves literally fight for their lives.
"But then when it hits home, right-when you have the personal people that you love, yeah, it's a tough fall," says Grant.
Coaches Lyle Schuette and Steve Born have been with Mike Grant at E.P. over 20 years.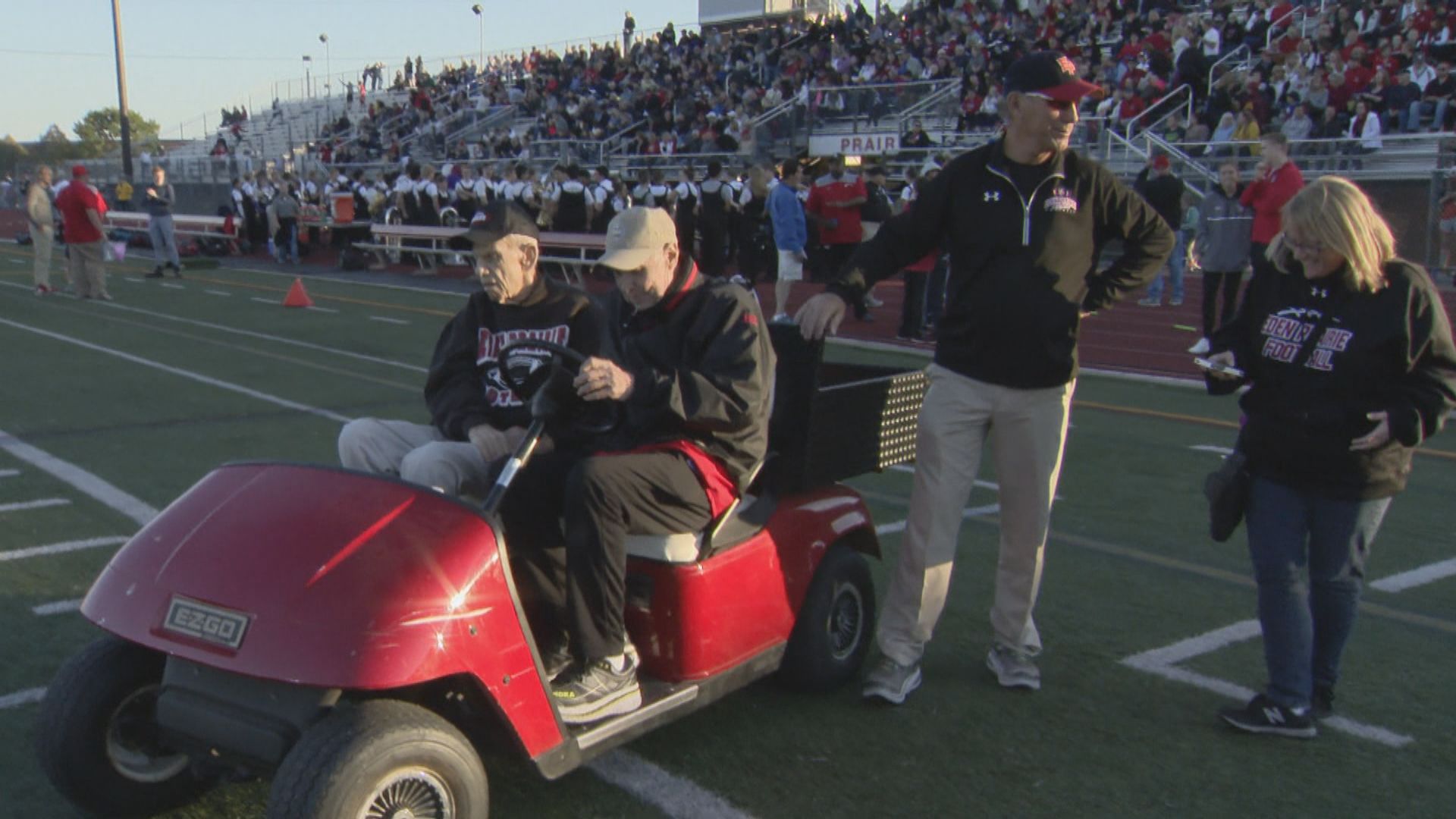 Lyle has terminal pancreatic cancer, Steve is battling multiple myeloma.
"What you do when you build a program, it's never about the wins, never about the wins, it's about the people you bring together whether they're the best coaches in the world or not. I mean Lyle, I'm not even sure what Lyle coached," says Grant.
That's because Lyle started as a bus driver, but talked his way onto the field, and into the collective hearts of thousands of Eagle football players over the years.
In early September, one by one, the current team said thank you to both Lyle and to Steve, the longtime 9th grade B coach.
It was a night, for the players, which put football into perspective.
"That night they got, this was not about football," says Grant.
"We got other coaches, Dick Gaughran is another coach, had open heart surgery, struggling to coach, hard on him physically to be here, but he doesn't miss," says Grant.
And for Mike Grant, it doesn't stop there. His younger brother, Bruce, is currently in a battle for his life with brain cancer. It's a diagnosis that's devastated the close-knit Grant family.
So you see, it's not just about winning at Eden Prairie. And for Mike, it never was.
"If we're about lessons for kids –if were about lessons for kids, then this is a great lesson for kids. Honor those people that have been part of your program or your family –I think it's a great lesson for them to see how much we care as coaches –for each other," says Grant.