ROSEVILLE, Minn. - Stuck on the couch in his apartment with every ligament torn in his knee, Enoch Langford doesn't even remember the crash.
"It was just long blackout period," he said.
That made it even more alarming for him earlier this month when Minneapolis Police released surveillance video and Langford watched for the first time.
"Why would somebody leave someone there like that after that happened?" he asked.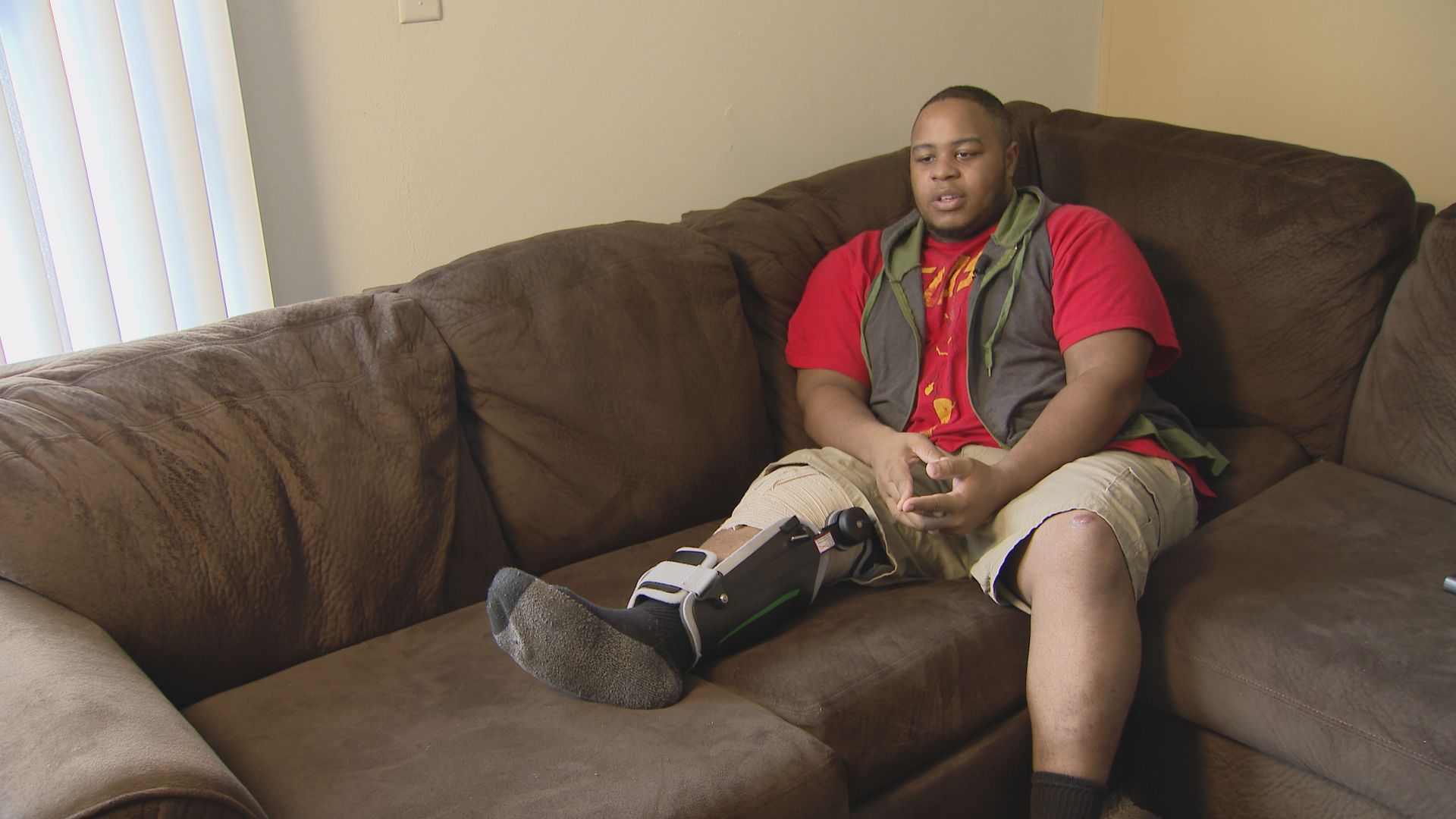 Langford was driving down Lake Street in midtown Minneapolis on a motorcycle he just bought, when a car turned in front of him. It left Langford no choice but to lay the bike down and skid right into the car, which he says then drove over his left shoulder.
"Which caused it to break," Langford said.
One witness told KARE 11 News the driver got out of his car for a second, but then got back in and drove several more blocks before ditching his car and running.
The car that turned in front of the motorcycle didn't stop after the crash. After SNF, the motorcyclist calls for driver to turn himself in pic.twitter.com/BPcZgDwe8U

— Lou Raguse (@LouRaguse) October 16, 2017
That's why police are sharing the video. And that's why Langford is sharing his story, in hopes another witness or someone with more information will come forward. Or better yet, the hit and run driver will turn himself in.
"A hit and run is something that should not be overlooked," Langford said.
Considering the impact and the fact he was only on a motorcycle, Langford knows he's lucky.
He's an Allina Security Guard at Abbott Northwestern Hospital, and two months after the crash he's back to work on light duty.
But he's in constant pain, and his knee will take two years to recover.
That's something he'd like the person who caused this to know.
"You actually affected someone's life. Traumatically," Langford said.
Anyone with information on the crash is asked to call Minneapolis Police.
Langford has a Gofundme page set up to help with medical costs.