MINNEAPOLIS - When Honor Flight Twin Cities took off on its 18th trip to Washington D.C. in late September, it was carrying a very unique passenger.
Barb Larson became Minnesota's first "Rosie the Riveter" to take part.
At 91 years old, Larson has the kind of apartment that indicates a life well lived. Her entryway is packed with photos and each one comes with a story.
"It's kind of a memory lane," Larson said.
World War II always played a major part of her life's journey. She and her late husband, Bob Larson, were married in just four days during the war.
"He was home on furlough and we decided, why aren't we married?" Larson said. "Our reception was a potluck in my parents living room."
But years later, Larson is also sharing her own war story. It turns out, while her husband was fighting overseas, she was doing her part back home.
"The men were gone and the factories needed help," Barb said.
She was among the millions of U.S. women who answered the call to become a "Rosie the Riveter."
She went to work at a military defense factory at the Minnesota State Fairgrounds, which the government converted into a military propeller factory during the war.
This fall, Minnesota State Fair archivist Keri Huber invited Larson back to her old workplace to learn about her unique history.
Huber: "You said that you worked in the Hippodrome correct?"
Larson: "That was my office," Barb said. "What they called the tool crib."
Huber: "Putting your hair up?" Huber said.
Larson: "That was part of the uniform because they didn't want any hair flying around," Barb said.
Huber: "What was it like when you were working here? Did you have that sense of urgency to get these done?"
Larson: "I wanted to help my country."
Though she is proud that she, and so many others, are remembered through the now iconic "Rosie the Riveter" image, Larson said that she felt like their unique history faded from memory.
"I think it was forgotten," she said. "I didn't think much about it. It was just all for the vets."
That changed when her son, Boyd Larson, asked Honor Flight Twin Cities if they had ever taken a "Rosie the Riveter" on the trip.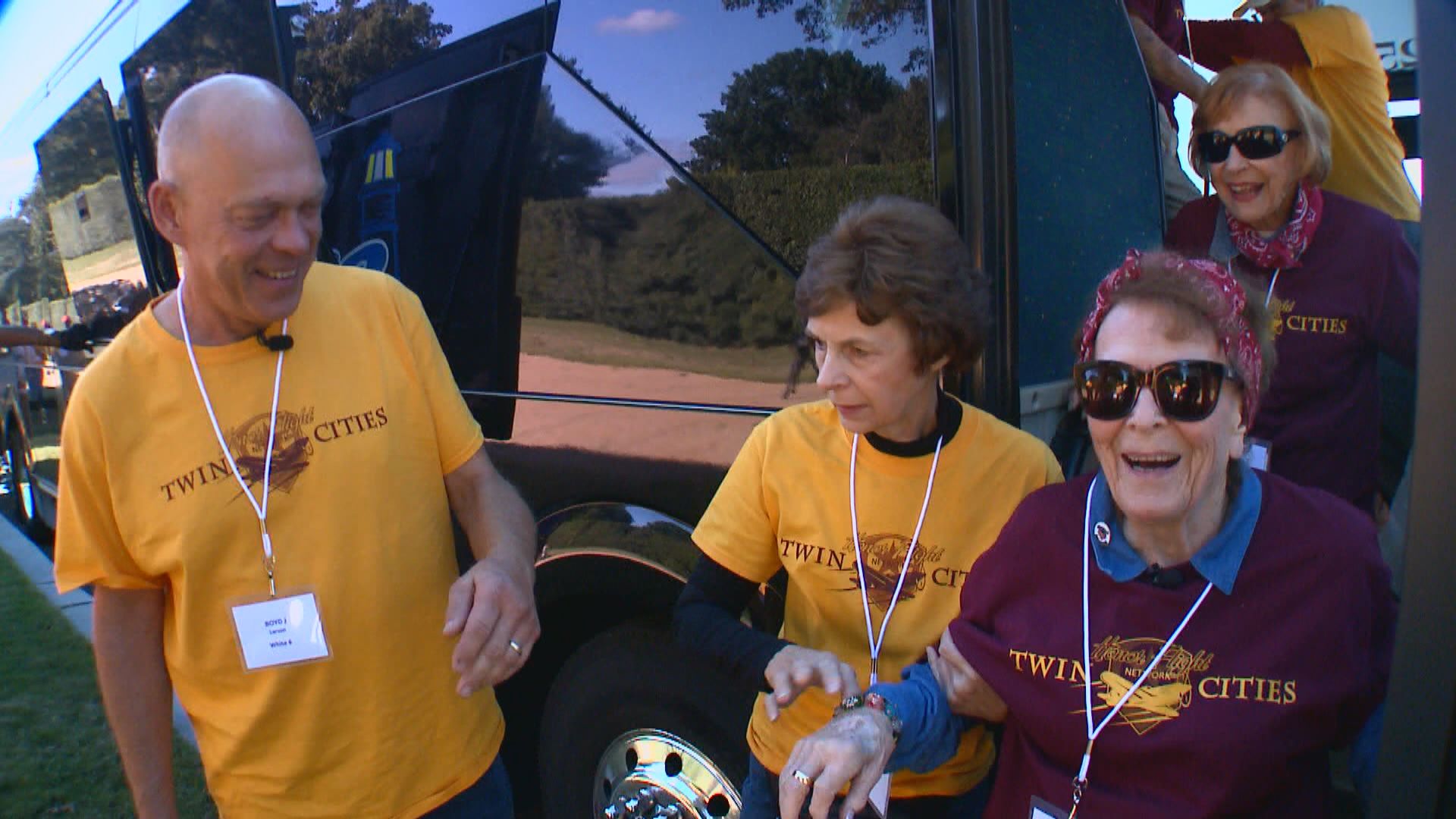 "And (they answered), 'Well, we've never had a 'Rosie' before. Let's have your mom be the first one,'" Boyd Larson said.
KARE 11 was along for the entire 'Rosie' trip to Washington D.C.
To see all the emotional surprises from beginning to end, watch the video above.