BROOKLYN PARK, Minn. - All classes were canceled Thursday at Hennepin Technical College's Brooklyn Park campus following a report of a suspicious package.
At approximately 11:30 a.m., the campus alert system sent out a text message stating an active shooter situation on the campus and "take RUN - HIDE - FIGHT actions."
HTC later sent out a text message stating the campus was evacuated "due to a safety concern" and that there was no active shooter.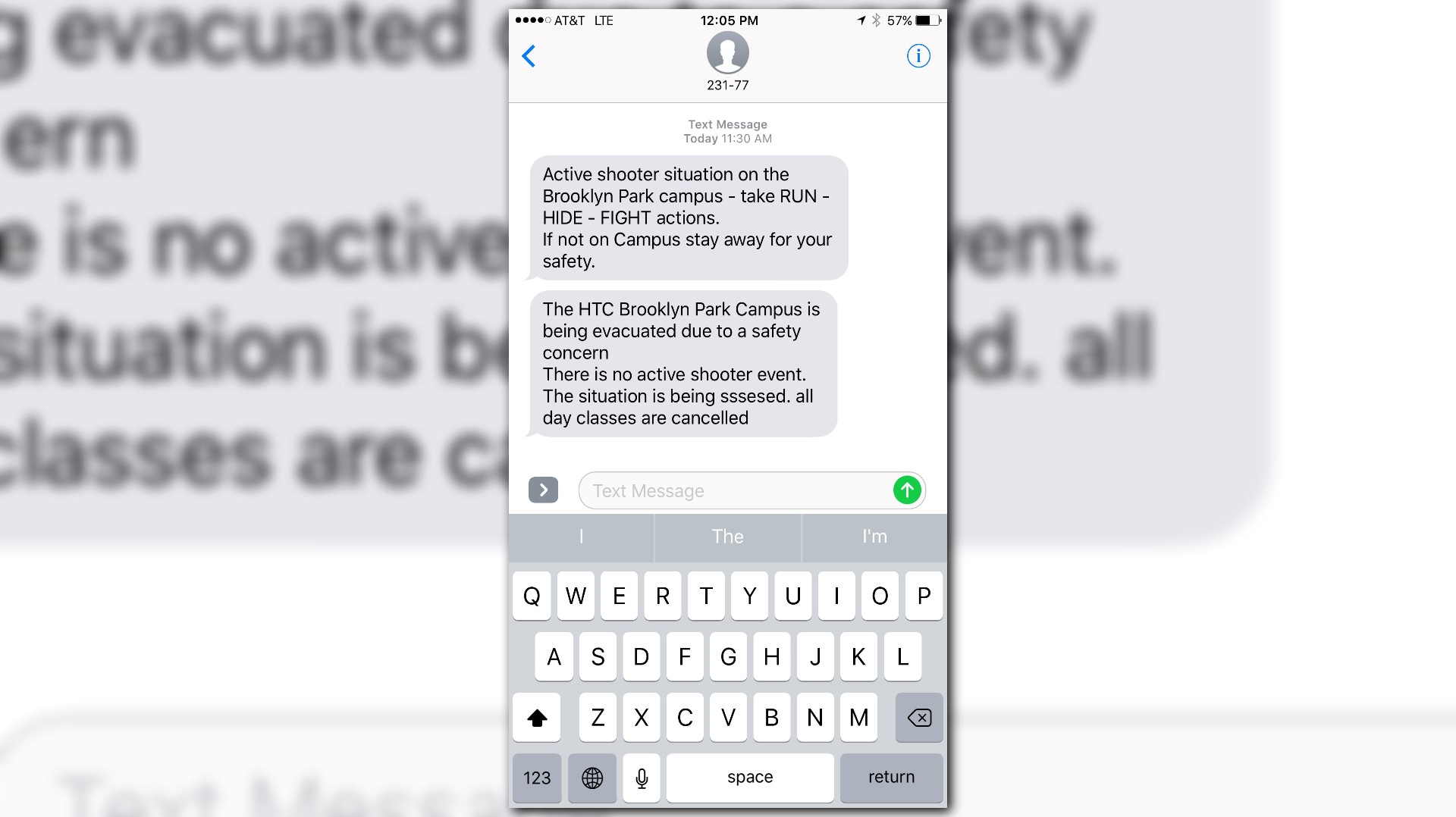 KARE 11 has confirmed the original text message was sent out by mistake and that authorities are on campus investigating a bag left unattended. HTC says all are instructed to avoid coming to the campus until the all-clear is given.
No injuries have been reported as a result of the incident.
"Our top priority is the safety of our students, our faculty, and our staff," said Merrill Irving Jr., president of Hennepin Technical College. "We are working with law enforcement and will provide updates through the media as they are available. Out of respect for the investigation, we ask that all questions about the incident be directed to Brooklyn Park Police."
Police say the device found in the bag resembled a pipe bomb but the investigation continues. The college anticipates that classes will resume as normal on Friday.