PLYMOUTH, Minn. - A crowd estimated at well over 1,000 streamed into a church in Plymouth late Thursday morning for the sole purpose of honoring and marking the life of a fallen Wayzata Police officer.
Family members, friends, fellow law enforcement professionals and citizens he served paid tribute to William Mathews, a 9-year-veteran of the Wayzata department who was struck and killed by a motorist on Highway 12 last week. Officer Mathews was removing hazardous objects from the right lane of eastbound 12 when prosecutors say a motorist with a revoked license failed to move over, as is required by Minnesota law.
Young family members read verses of strength, love and fairness from the bible before older relatives shared stories that revealed Mathews' character.
"Having been a pastor for some 37 years, I have seldom seen such an outpouring of love," said Pastor Kevin Meyer.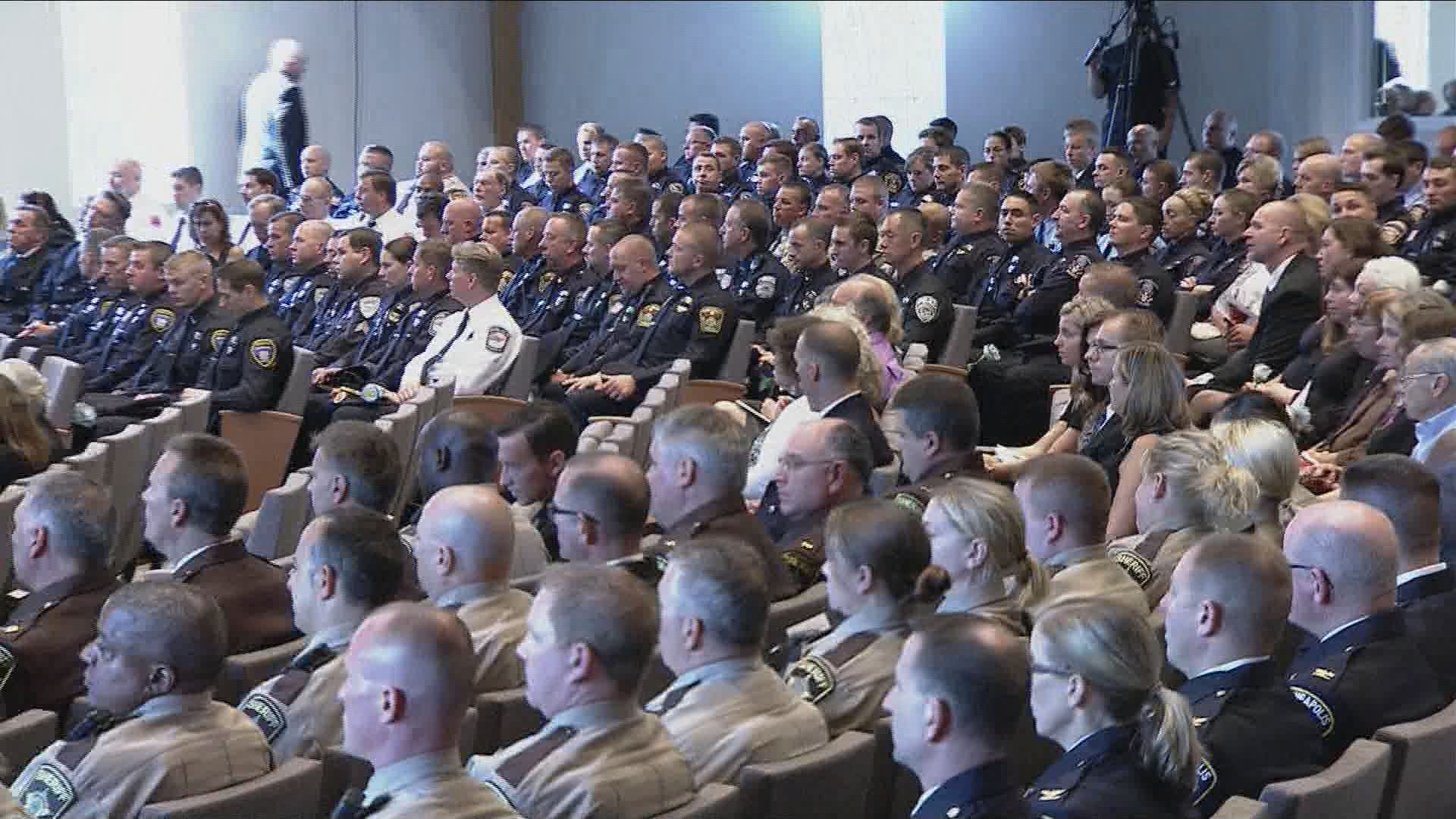 Law enforcement from as far away as Omaha, Nebraska, and Fargo, North Dakota attended the funeral. Governor Mark Dayton was also in attendance.
His brother-in-law told those in attendance that Bill always lived a principled life, but not in a harsh way. He said Mathews was funny, a rock that held the family together, a favorite uncle, a man who people called when something was broken, both literally and figuratively.
RELATED: Charges filed against driver in officer's death
"Bill just did... without thought or hesitation," said Craig Budolfson. "He did not degrade himself to selfishness or pettiness. He was a man of his word and his word was gold."
"It was about becoming more than co-workers but friends. And that is Bill to me. A dedicated partner and a dedicated friend," said Officer Dan Lee.
For the friends and family who knew him, this was not a day of sadness but a day for the celebration of a life that touched them all.
The funeral was followed by a procession to Summit Park Cemetery.
Along the way, the streets of Wayzata filled for Officer Mathews, dressing in blue. Both color and mood.
"Every single one of these cars is filled with someone who puts their life on the line with us," Lindsey Koch told her daughter. "That's why people are so sad because we respect them so much."
"We'll pray for him (Mathews) tonight. We'll pray for Wayzata."