MINNEAPOLIS - Hundreds of people marched the streets in Minneapolis' Cedar-Riverside neighborhood in response to the racism and violence in Charlottesville over the weekend.
The march started at 5 p.m. outside the Minnesota GOP headquarters on Franklin Avenue and headed to Cedar Avenue, prompting police to close down Cedar from Franklin to Washington. The protesters eventually headed downtown, blocking some roads and light rail tracks as they went.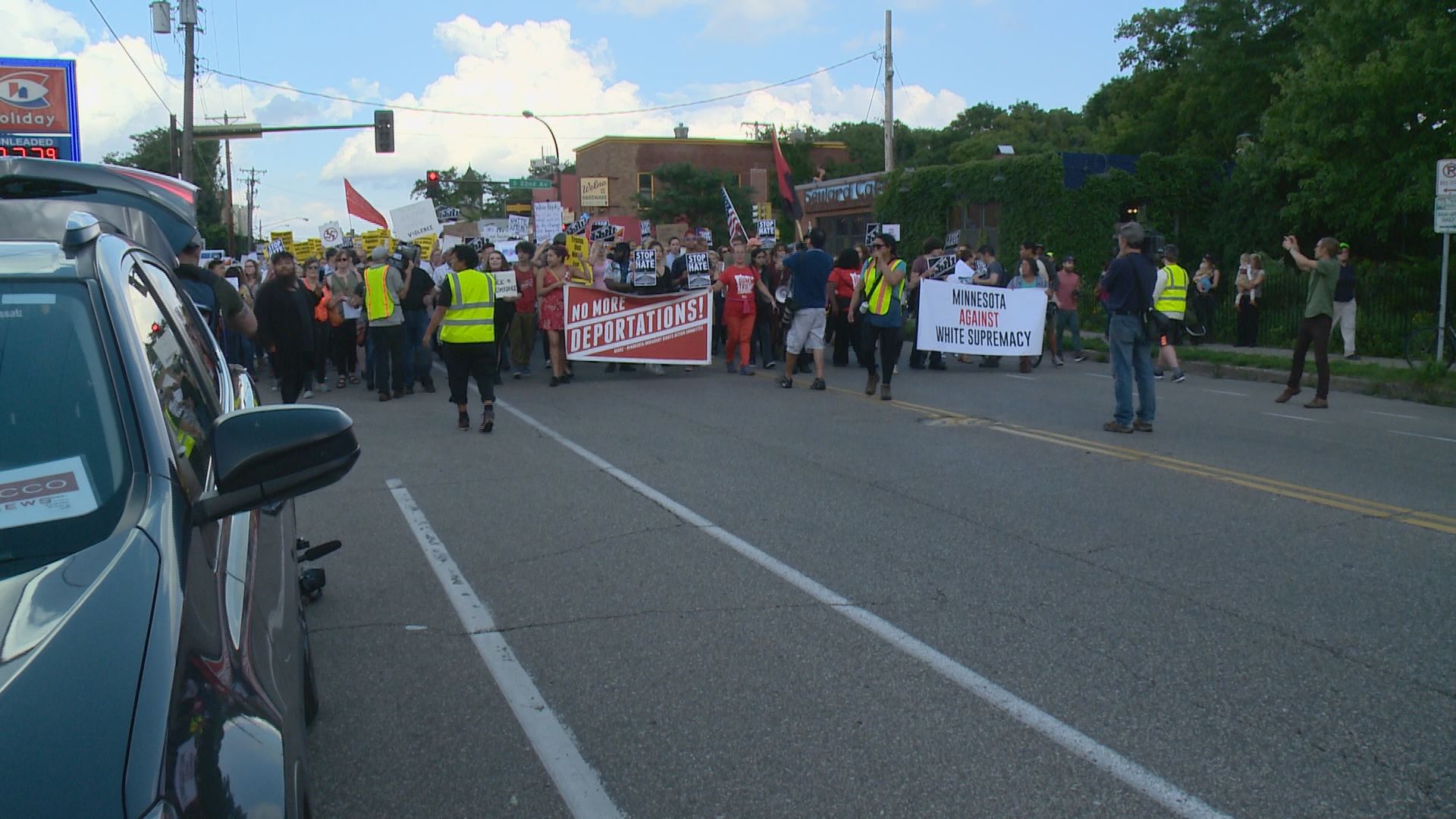 The group has passed over the 35W Bridge and is continuing westbound on Washington Ave.

— Minneapolis Police (@MinneapolisPD) August 14, 2017
The organizers of the protest said they wanted to meet at the GOP headquarters because they believe the election of Donald Trump and his initial reaction to the events in Charlottesville emboldened white supremacists and neo-Nazis.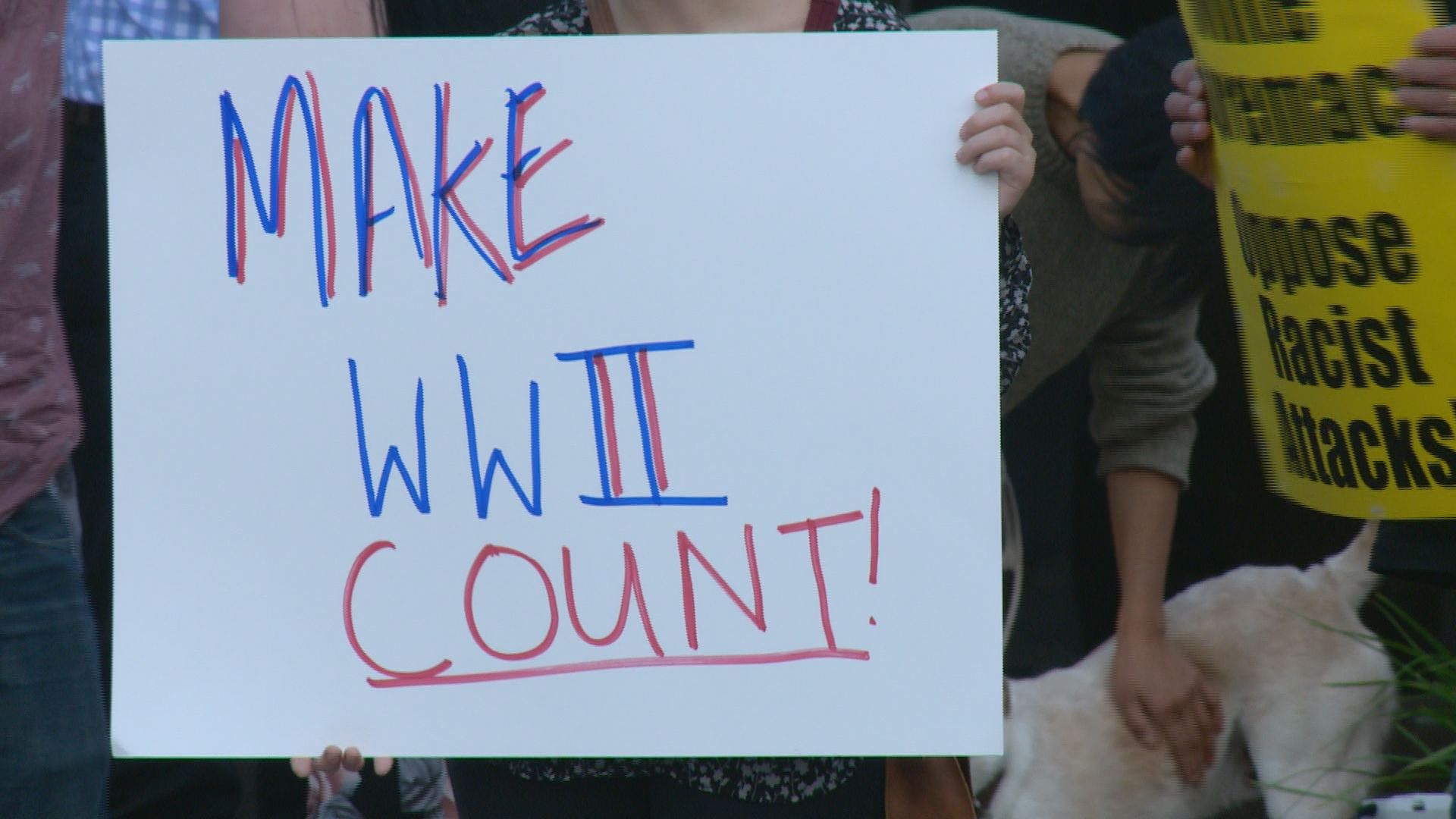 After initially blaming "violence on many sides," Trump gave a new statement on Monday, saying, "Racism is evil and those who cause violence in its name are criminals and thugs, Including the KKK, neo-Nazis, white supremacists and other hate groups that are repugnant to everything we hold dear as Americans."
Trump's new comments came in the wake of criticism, even from Republicans, for not singling out those hate groups by name.
The Monday protest, which came after several Sunday protests and vigils, was billed on Facebook as a "march in solidarity with Charlottesville anti-racist protesters."
At about 8:40 p.m., Minneapolis Police said on Twitter that the crowd had dispersed. No arrests were made.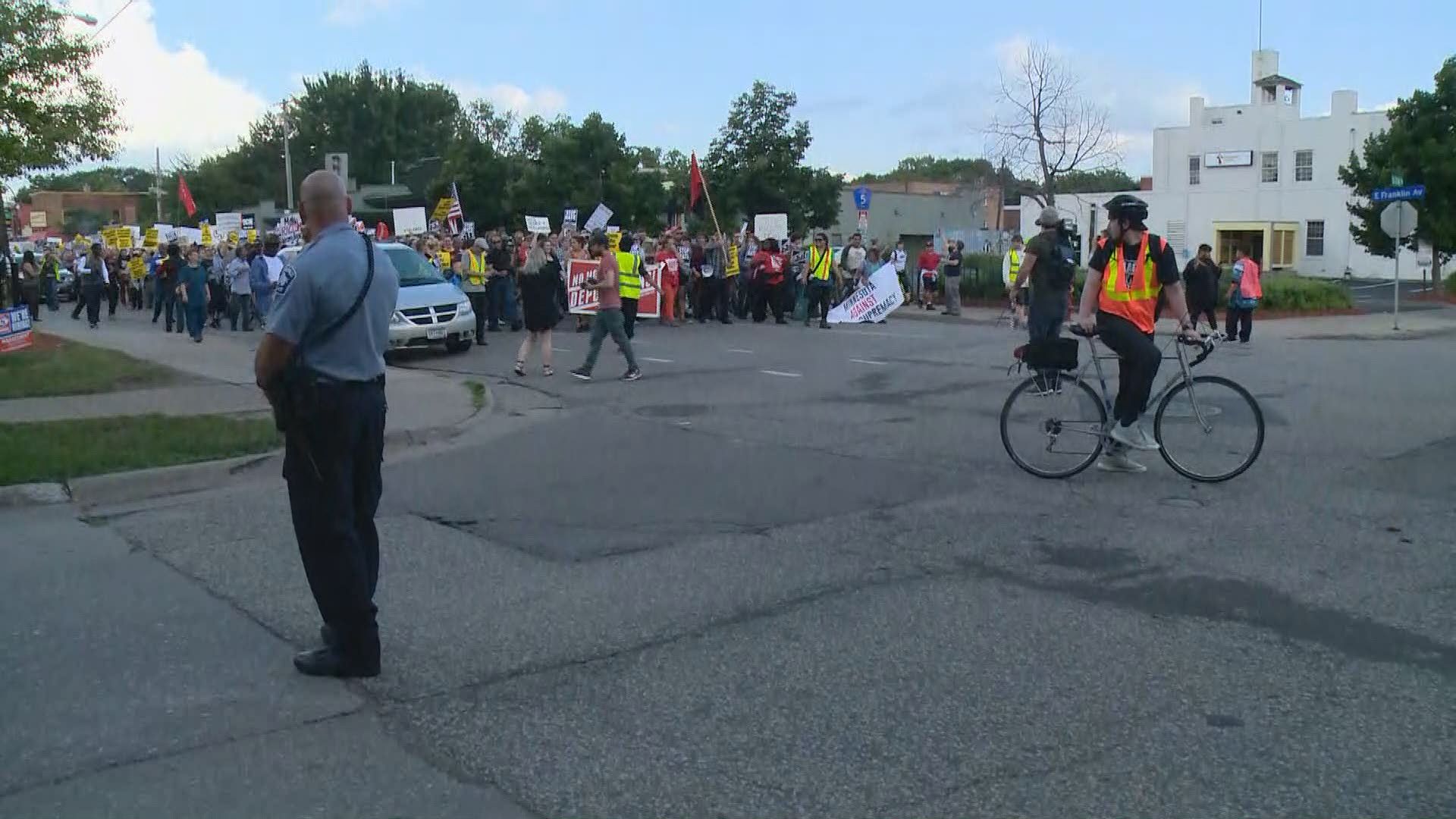 RELATED: 'Call out hate': Twin Cities respond to Charlottesville
On Monday, the chair of the Minnesota GOP, Jennifer Carnahan, said she believes the president was unfairly criticized for his reaction to the events, but said she was happy to hear the president speak out yet again.
Carnahan was out of town Monday, but she told KARE 11's Kent Erdahl that as an adopted Korean, she wouldn't work for a party of racists. She believes the Minneapolis protest unfairly singles out Republicans.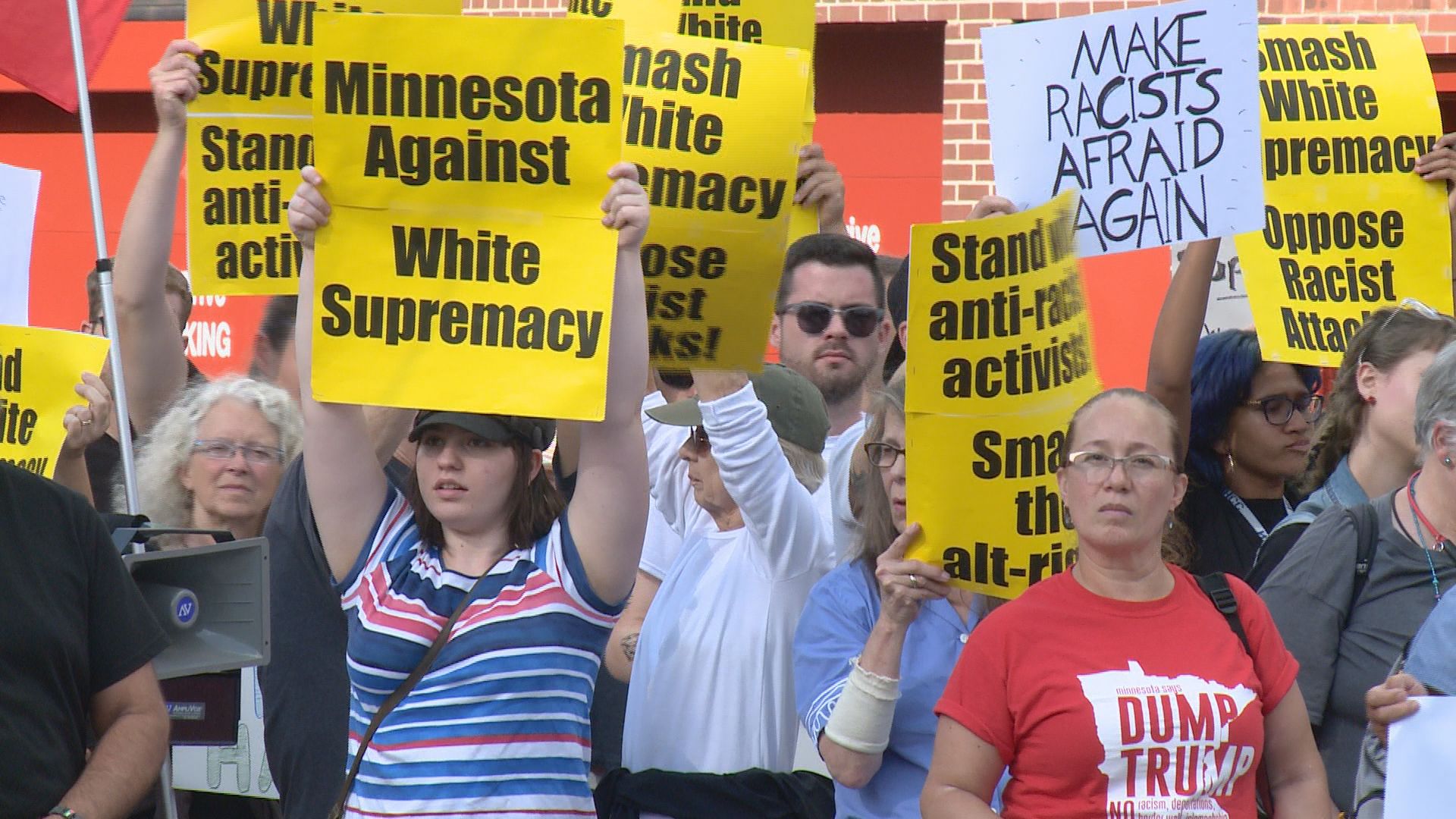 "I think it's misguided," Carnahan said. "I think it's irresponsible and I don't see how doing a rally or a protest or a vigil or whatever they're doing, how that in any way, shape or form is related to the Republican Party of Minnesota. Again, everyone is horrified by what happened over the weekend. It is not OK that this continues to happen in this country, but how they link that to the Republican Party is just a bridge too far."