COKATO, Minn. - Philip Martinson is now resting at his Cokato home after back surgery and a week in the hospital.
"I busted one vertebrae in three spots," Philip says. "It's hard to consider this a blessing, but it is, because it could be worse."
Philip fell about 12 feet while trying to set up his tree stand on Oct. 27. He was attempting to adjust a strap when he fell.
"All of the sudden I hit the ground," he remembers. "It happened one, two seconds maybe ... boom."
Philip eventually got back on his feet, drove himself home and called his wife.
"He said, 'Get home, I have to go to the hospital,'" his wife Teresa says.
Looking back now, Teresa says she should have called an ambulance instead of driving him there.
An X-ray showed sharp bone fragments near his spinal column that could have been devastating.
"His surgeon said it wouldn't have taken much for that piece of fragmented bone to push enough on the spinal column that he would have been paralyzed," Teresa says.
"If I'd broken two or three of my vertebrae I would probably not be able to move my feet," Philip says.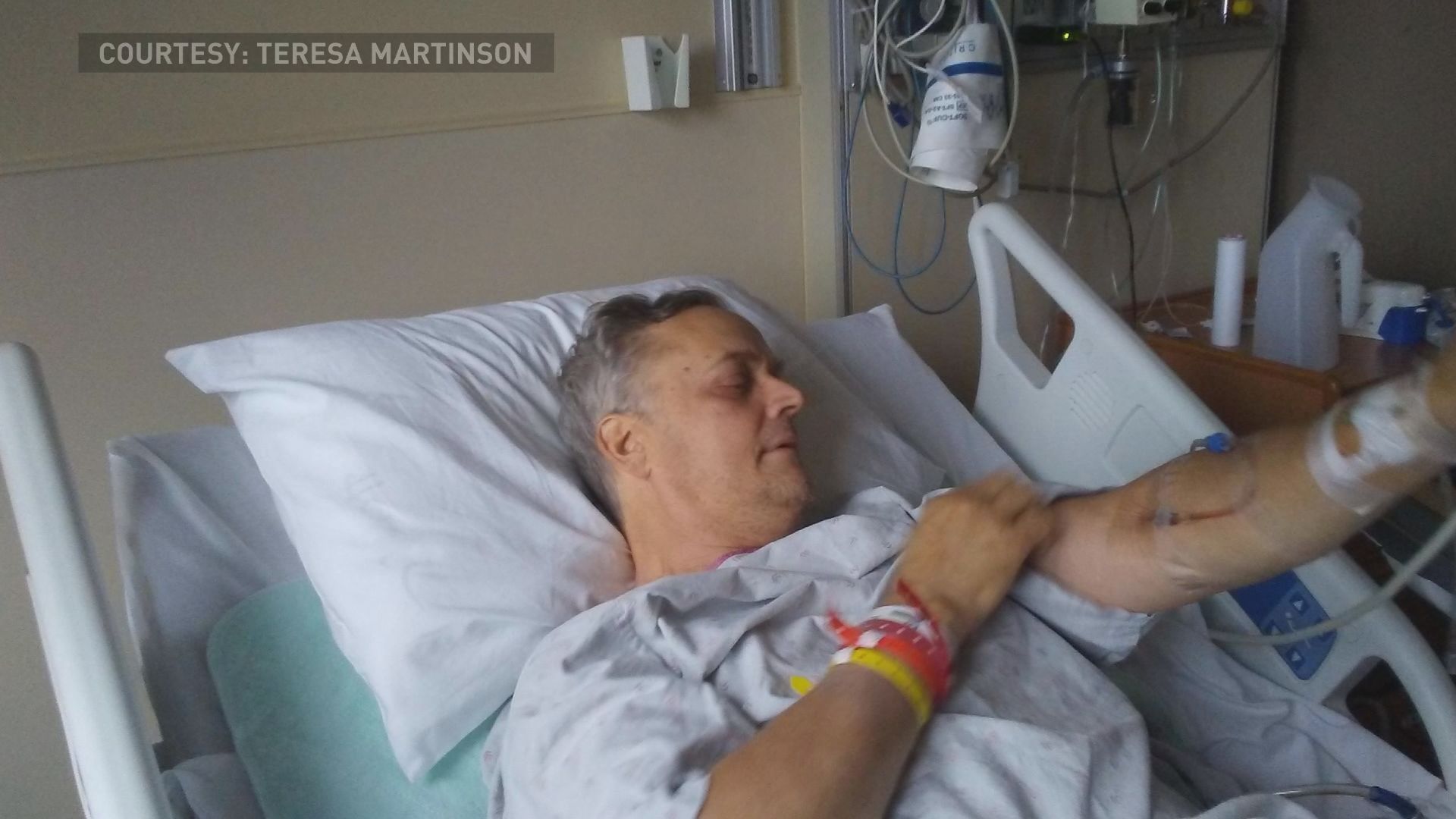 Philip says he grew up hunting but made some crucial mistakes that day and wants all hunters to learn from them.
"I didn't follow three cardinal rules of safety," he says. "Number one, when you're setting up a tree stand, have someone with you. Number two, wear a safety harness or a safety vest. And number three, attach that tree belt around the tree. It's cumbersome, it's actually annoying. But it's there for a reason."
Philip says he plans to hunt again in the future, but will make sure safety is priority number one.
"Put your safety stuff on and use it because it comes with every tree stand you buy," says Philip.
Philip says he has to wear a back brace for three months and then he'll be able to return to work.
He says doctors have told him that he is expected to make a full recovery.