MAPLE GROVE, Minn. - The point where the new Highway 610 extension merges into Interstate 94 west in Maple Grove is a trouble spot – and Tracey Ellis knows that firsthand.
After she was rear-ended while stopped in gridlock, her SUV pushed into the car in front of her, the chain reaction leading to a six-car pile up.
"Kind of like an accordion," she said.
The crash left her with a head injury that required staples.
Ellis was on her way home from work on I-94, a route she's very familiar with.
"Every day, yes, that's my regular commute," she said.
But the traffic, she says, has sharply changed since the December completion of the Highway 610 project.
"It's definitely a hazard and dangerous, and there's just nowhere for cars to go," Ellis said.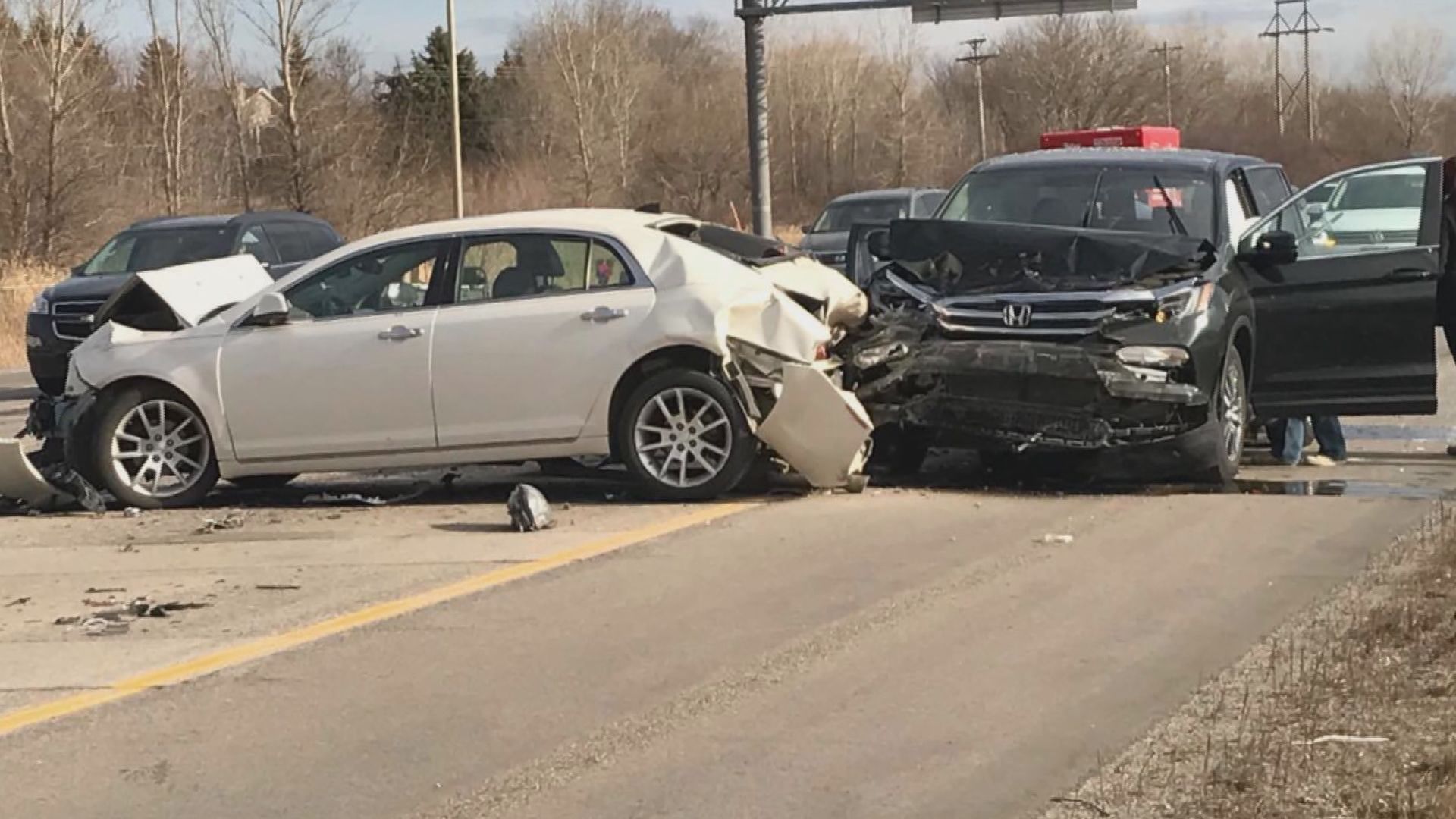 She and several other drivers say that cars now back up, sometimes for miles, at that spot during the evening commute.
KARE 11's Lou Raguse sorted through every crash on I-94 in the north metro in the last year and a half to find those that happened over the seven-mile stretch affected by the new 610 project.
In the first 123 days since the project finished, there were 53 crashes. During those same days the year before, there were 29. That means crashes are happening 83 percent more frequently.
"There was some expectation of slowdowns in that area," said Brian Kerry, director of traffic operations for MnDOT. "It's maybe a little bit worse than we anticipated."
Kerry says this summer, they will change the striping on the merge area.
"So that people can utilize the entire merge area and maybe not merge on quite so quick," he said.
Maple Grove Director of Public Works Ken Ashfeld says the larger vision for Highway 610 includes another traffic lane on I-94, and other features, all of which need to be budgeted as part of future projects.
He says that's the way many of our highways are built – in stages.
Still, after a crash that left her with a head injury, Tracey Ellis has a question.
"It needs to be something that is safe, otherwise, what is the real benefit to us?"