MINNEAPOLIS – It's been one year since officials broke ground on the Target Center renovation. And crews are nearing completion of the project.
Team officials say 65 percent of the construction is complete and are on schedule to complete the project by mid-October, just in time for the Timberwolves season opener.
Ted Johnson, the Chief Strategy Officer for the Minnesota Timberwolves and Lynx gave KARE 11 a tour of what they've finished and what they still have to complete.
"We successfully completed phase 1 and phase 2 of the renovation," he said.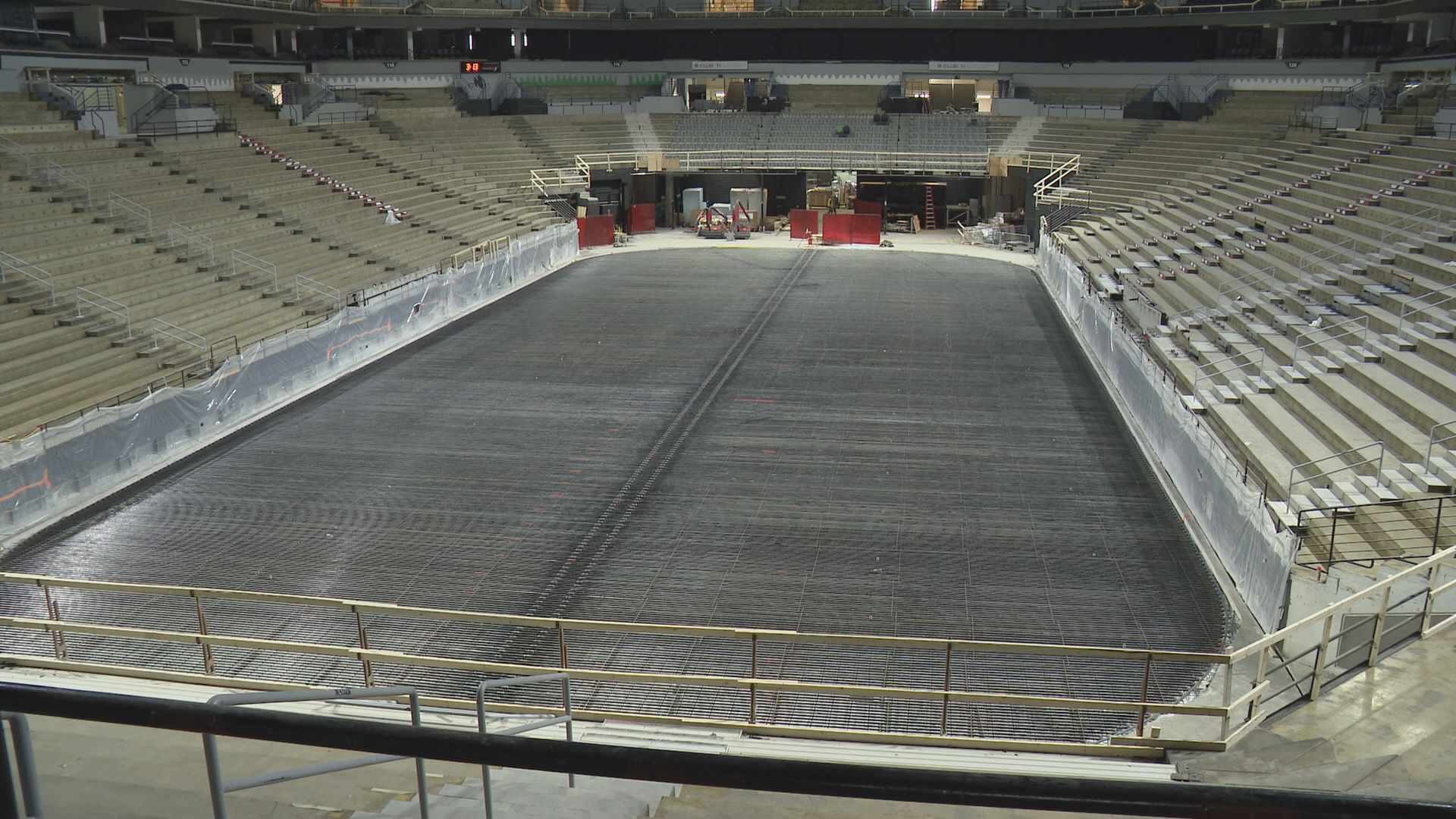 Phase 1 and 2 included a new scoreboard and improved suites. Crews are now replacing all 19,000-plus seats and adding a few additional ones.
"We'll be adding bridges over each of the lower level entries and adding seating capacity," he said.
They also will replace the floor, pouring concrete in the coming days. It will have a special floor underneath, keeping ice from melting when Disney on Ice or hockey tournaments come to town.
And then in the new atrium, crews knocked down walls, opened up space and added top-to-bottom windows.
The finished product will be one of the focal points of the new arena.
"We have more than 200 - 250 workers here every day working hard to make this building the best basketball building in the country," said Johnson.
That includes the outside where they're constructing an additional skyway into the area, putting up new siding and adding additional windows and two large digital display boards.
"I think people would be surprised with the fact we are literally going to touch every surface of this building," he said. "It's an exciting milestone today."