ST. PAUL, Minn. - Documents obtained by KARE 11 show additional cases of overcharges on police vehicle purchases across Minnesota.
A criminal investigation is already underway after KARE 11 Investigates exposed Fergus Falls car dealership overcharging taxpayers on equipment on specially-equipped Ford SUV's.
The double-billing involved local police and sheriff's departments across the state from Rochester to St. Paul to Bemidji.
RELATED: KARE 11 Investigates: Double-billing the badge
The overcharges continued for years, even though a whistleblower told KARE 11 he warned state officials in 2015.
RELATED: KARE 11 Investigates: State officials failed to stop double-billing
Investigation expands to other contracts
Now, KARE 11 has identified additional police vehicle contracts – and another dealership – where overbilling occurred.
KARE 11 originally discovered overcharges on Ford SUV's for features such as engine block heaters, rear windows that can't be rolled down from the backseats, spotlights and heated mirrors. All of them had been purchased from Nelson Auto in Fergus Falls which holds the state contract.
"Across the state of Minnesota the taxpayers are paying for things that they aren't getting," said Curtis Haats, the finance director in charge of purchasing vehicles for the Hennepin County Sheriff. Hennepin County was one of the agencies overcharged.
"There are a lot of questions that need to be answered," Haats told KARE 11.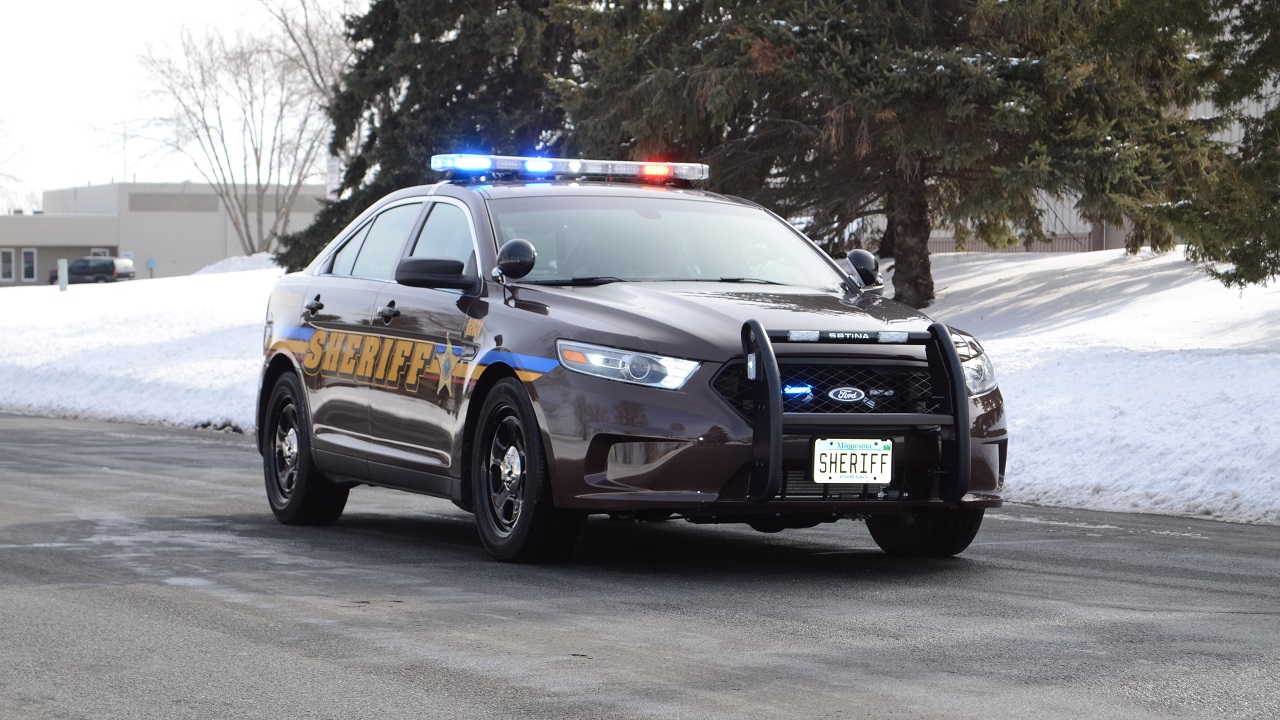 One big question: Was the overbilling limited to the Ford SUV's or were other types of specially-equipped police vehicles involved?
Turns out, Nelson Auto also has the state contract to sell Dodge Chargers like ones used by the St. Paul Police Department.
Reviewing invoices for the purchase of some of those vehicles, KARE 11 found examples of similar overcharges on the Dodge contract, too. We identified overcharges on heated mirrors, rear windows and spot lamps.
Second dealership involved in overbilling
KARE 11 also uncovered evidence that a second auto dealership was double-billing the badge.
Ford of Hibbing holds the contract to sell Ford Taurus sedan police interceptors.
The master contract spells out items the vehicle "must include" in the standard base package, including an incandescent bulb spotlight and full color-matched carpeting.
But when KARE 11 reviewed Hennepin County's purchasing records, we discovered Ford of Hibbing charged taxpayers an extra $112 for carpeting. And when the County upgraded to an LED spotlight, it did not receive a $187 credit for the incandescent light that comes standard.
"How are we going to reconcile this across the state of Minnesota? This is going to be a significant effort," Haats told KARE 11.
Ford of Hibbing declined to do an interview, but Bob O'Hara sent us an email that said in part, "Thanks for your work to bring this to our attention…Currently we have started an audit on all contract purchases to see if and where any mistakes exist." The dealership says they already have identified 15 discrepancies and are currently in the process of refunding that money.
Earlier, Nelson Auto told KARE 11 it was conducting its own audit and has fired the manager who was in charge of the state contracts. Owner Brent Nelson said last week that the dealership has "identified about $700,000 in improper billing."
The BCA has already launched a criminal investigation into the double-billing.
The legislative auditor will also be investigating why the Department of Administration, the state agency responsible for overseeing the police vehicle contracts, did little to stop the double-billing and nothing to recoup taxpayer money despite a whistleblower's warning.
RELATED: KARE 11 Investigates: Double-billing investigation expands
"We're going to be looking at what happened at the Department of Administration in terms of their oversight," said Cecile Ferkul, Minnesota's Deputy Legislative Auditor.