He is three years old now, but Leo Carleton-McMahon still struggles to speak.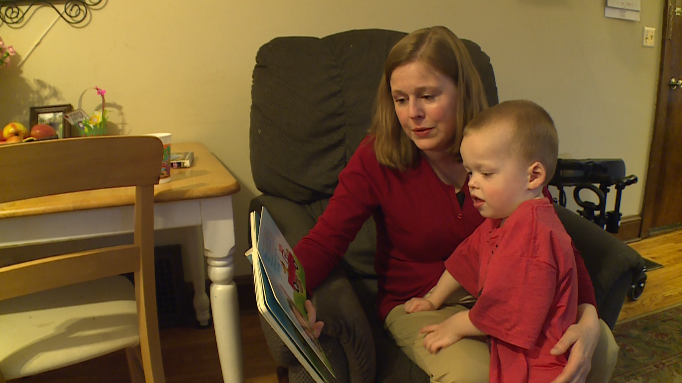 Leo's parents say it didn't have to be this way – If only tests done on newborns has been better.
"He should have been doing great," says Stephanie, his mother.
When Leo was born, things seemed perfect. "They handed him to Josh, and Leo was happy," Stephanie remembers. "It was like that was his dad. And he stopped crying immediately."
It was their first child, a baby boy with an infectious smile.
"My sister would always tell me how lucky we are, because we had the easiest baby in the world because he was just so happy about everything," Stephanie said.