OAK PARK HEIGHTS, Minn. – Harlan Rosvold is what you might call a classic Minnesota Norwegian.
"Norwegians don't show their emotions, you know," he informs the reporter sitting across the living room.
Apparently they aren't much for taking credit either.
"No, No," Rosvold says resolutely. "The story's about him; it's not about me."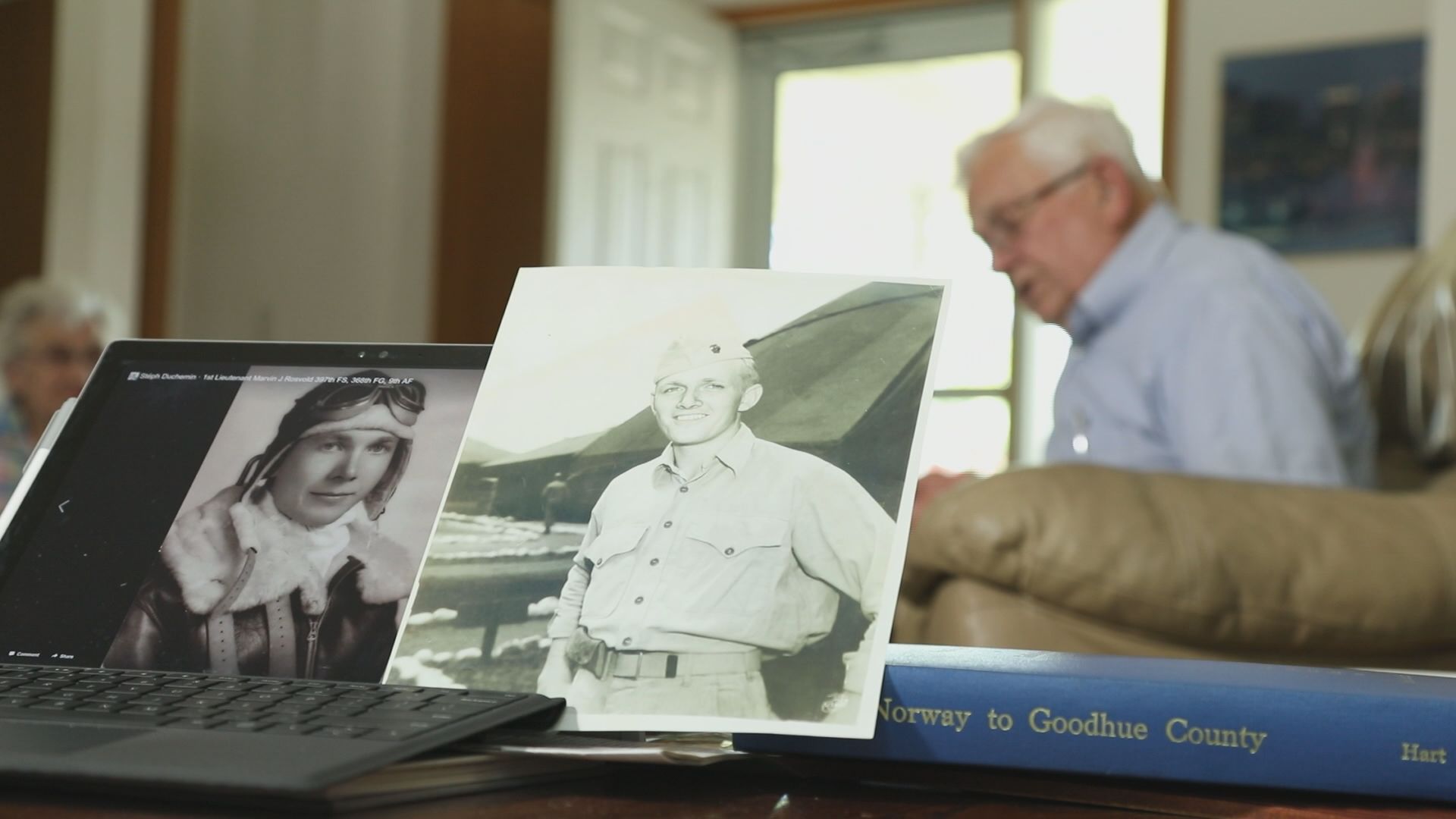 Rosvold wanted all the focus to be his big brother Marv, who was dodging fire in the skies above Normandy on D-Day.
"I can see him going down, shooting at trains down below," he says.
Rosvold was on the other side of the world at the time, about to be part of his own epic battles on the Pacific islands of Saipan and Iwo Jima.
The two brothers were involved in some of WWII's most iconic battles, yet neither ever spoke with the other about his experiences.
"You wanted to forget all that stuff, it was all bad," says Rosvold.
But time, and the death of Rosvold's big brother, had a way of changing things.
"I'd just like to get over there and see it," Rosvold said Friday. "I want to see the beaches and I want to see the museums."
At 92, Harlan will be traveling to Normandy next week with his son, grandson and other family members.
"He said, 'You know, I want to see how the other half had it," Jim Rosvold, Harlan's grandson, said.
Finally, Harlan Rosvold will see the beaches his brother defended. He'll also see the parachute and pieces of the plane in which his brother was shot down two months after D-Day, now housed in a French Museum.
Rosvold is clearly proud of his brother's 77 missions and the Distinguished Flying Cross he was awarded.
Yet, asked if he'll feel emotion walking in his footsteps, Rosvold answers in the most Norwegian of ways.
"It's going to be an interesting trip," he says.
Just as he should.