APPLE VALLEY, Minn. – A woman says she dealt with an eyesore and potential trip hazard in her yard left there by a phone and cable company for more than a year and a half.
Karen Krumpelmann was awakened in 2015 to police banging on her door. It turns out a second land line in her basement had spontaneously called 911.
Frontier Communications, her phone and Internet carrier, came out to fix the problem. However, instead of just disconnecting the line, they ran cable about 400 yards from the back of Karen's home, around trees and through three back yards.
"Goes from my house here, down through the back yard, across the neighbor's yard, past another neighbor's yard to the pole," Karen showed KARE 11.
The cable laid flat in the grass except for a couple of locations where it was knee-high off the ground. It created trouble every time her lawn was mowed. If it got pulled, she lost phone and Internet service.
Her neighbor Tom Murphy also noticed the cord that suddenly appeared in his yard. He was worried about his kids who play in the yard, so eventually he buried it himself.
Murphy said he called Frontier once to get it fixed but they never got back to him.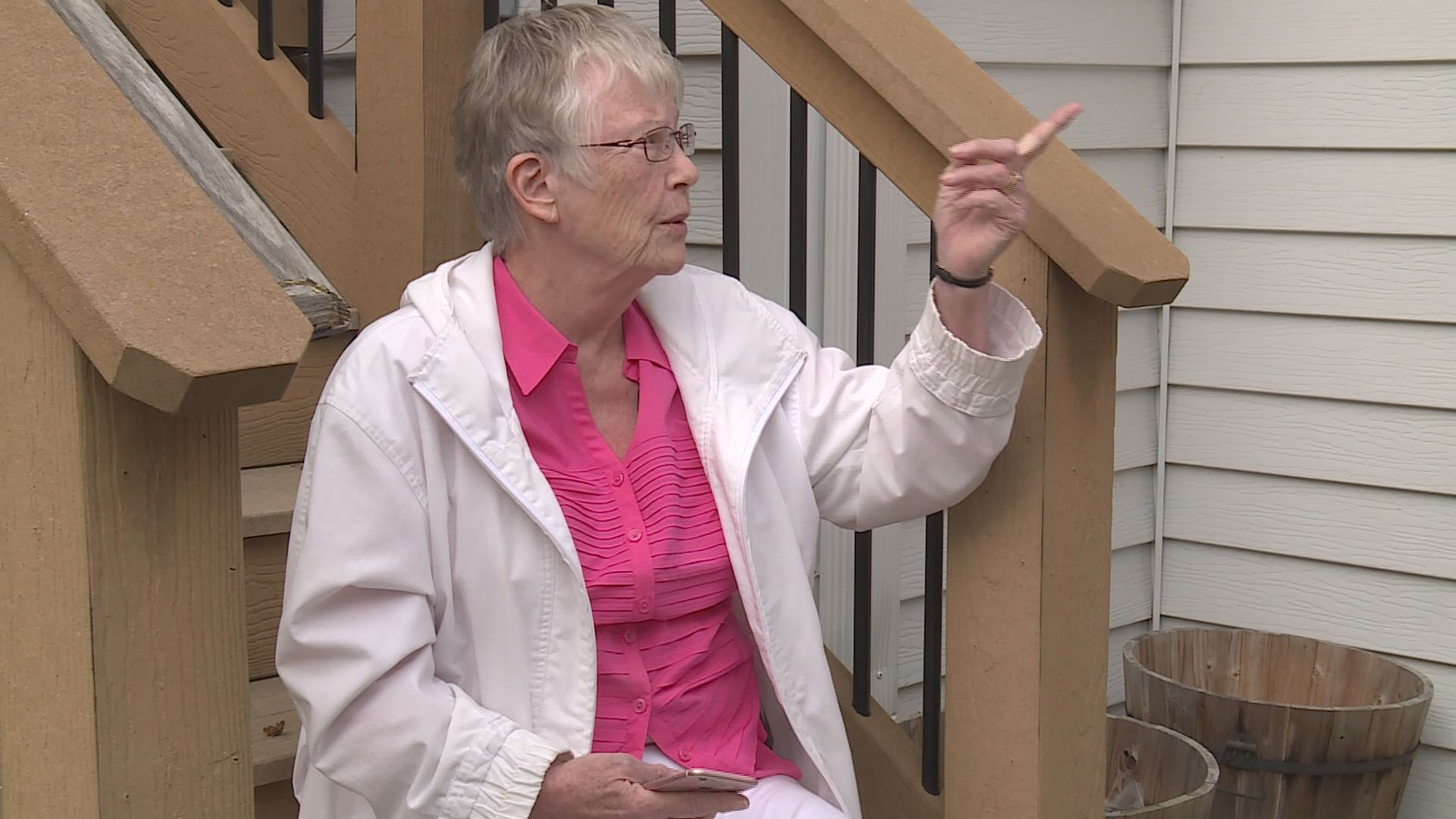 Karen wasn't able to dig so she called, and called, and called. "I talked to regional supervisors, local supervisors, national supervisors," she said.
Six times, she says they sent contractors to her home.
"The person would come out and see it. They all said the same thing. 'This is terrible. What an awful situation. I'll write it up,'" she says.
It never happened.
Finally, at her wit's end, she called KARE 11 and sent us pictures of the line running through her Apple Valley property.
Within hours of KARE contacting Frontier, workers were at the house, finally fixing the problem. Karen was grateful for KARE's intervention.
"The squeaky wheel gets the oil," she says.
Frontier Communications issued the following statement: "We aim to do things right the first time, and that obviously did not happen in this case. We sincerely apologize to Ms. Krumpelmann for her inconvenience."