MINNEAPOLIS - The family of a woman killed in the explosion that destroyed part of the historic Minnehaha Academy has filed suit against CenterPoint Energy and a subcontractor working on the building.
The mother and daughter of Ruth Berg filed the wrongful death suit in Hennepin County District Court alleging that Master Mechanical, contracting with and trained by CenterPoint, was responsible for relocating natural gas meters inside Minnehaha Academy when the explosion occurred.
RELATED: 2 killed in building explosion, collapse at Minnehaha Academy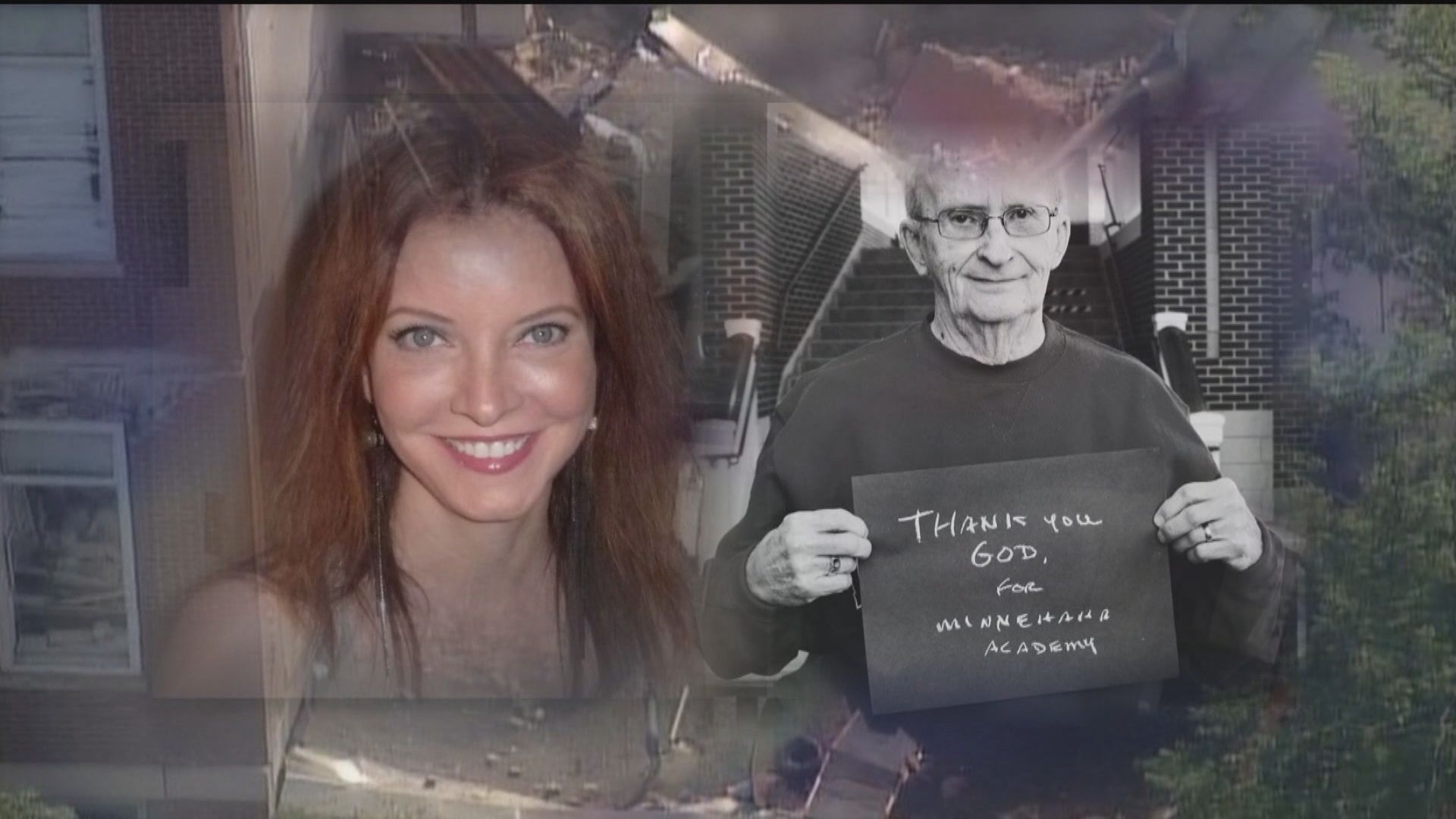 A complaint filed by lawyers for Berg's daughter Brittany Bergstrom and her mother JoAnn Frianco says while employees and defendants were in the process of disconnecting the gas service line from the old meters on Aug. 2, Minnehaha Academy staff, including Ruth Berg, were working inside the building just a short distance from the blast site. The lawsuit maintains that Minnehaha Academy officials and employees had no idea such highly dangerous work was being performed, as the defendants did not inform them of the high degree of danger posed by the abnormally dangerous procedure.
RELATED: NTSB: Worker urged evacuation before Minnehaha blast
The suit also accuses gas crews on the scene of failing to safely shut off valves upstream from the meter, meaning as soon as the lines were disconnected natural gas pooled in the pit of the building, allowing it to accumulate and explode. The documents also say that when they realized the conditions for an explosion existed, employees of Master Mechanical ran from the building to save themselves without warning Minnehaha Academy employees like Ruth Berg that they were in grave danger.
RELATED: Minnehaha Academy to hold memorial service, delay start of school
A report from the NTSB describes what happened next.
A school maintenance worker heard and smelled the natural gas release and went to its source in the basement meter room where the workers had been. As he exited the basement, he made an announcement over his hand-held radio that there was gas in the building and to evacuate immediately. As he made his radio announcement, he ran up the stairs and searched for occupants. Less than 1 minute later, the building exploded.
Survivors of Ruth Berg are asking for damages far in excess of $50,000, with the exact amount to be determined at trial.
Master Mechanical provided KARE 11 with a statement Wednesday:
"We are reviewing the litigation and will respond accordingly. Out of respect for the various ongoing investigations, we will not be discussing the details at this time. We continue to actively cooperate with all state, local and federal agencies investigating this tragic event.
We ask that you continue to keep in your thoughts and prayers all those affected by the incidents."