MINNEAPOLIS - Maylena Olsen has spent most of her life in and out of hospitals, but her time at Shriners Hospitals for Children-Twin Cities has led to a life-changing surgery.
"She's the first one that we've completely done here," said Dr. Cary Mielke, chief of staff at Shriners.
Maylena has Conradi-Hünermann Syndrome -- a rare genetic disorder characterized by skeletal malformations, skin abnormalities, cataracts and short stature.
The 13-year-old has made countless trips with her family from their home in Lincoln, Neb. to Shriners Hospitals for Children-Twin Cities.
Among other things, Maylena's left leg is shorter than her right leg. She typically uses a lift in her left shoe to help her walk.
When she was 9 years old, Maylena first tried a traditional leg-lengthening measure. With an external fixator, pins pierced through the muscle to get to the bone.
"You can see the pins... Those are what we turned. We physically turned them to lengthen them," said Maylena's mom, Jennifer Olsen.
Maylena said it was painful and made it hard for her to sit up. According to her mom, it only lengthened the leg by two centimeters.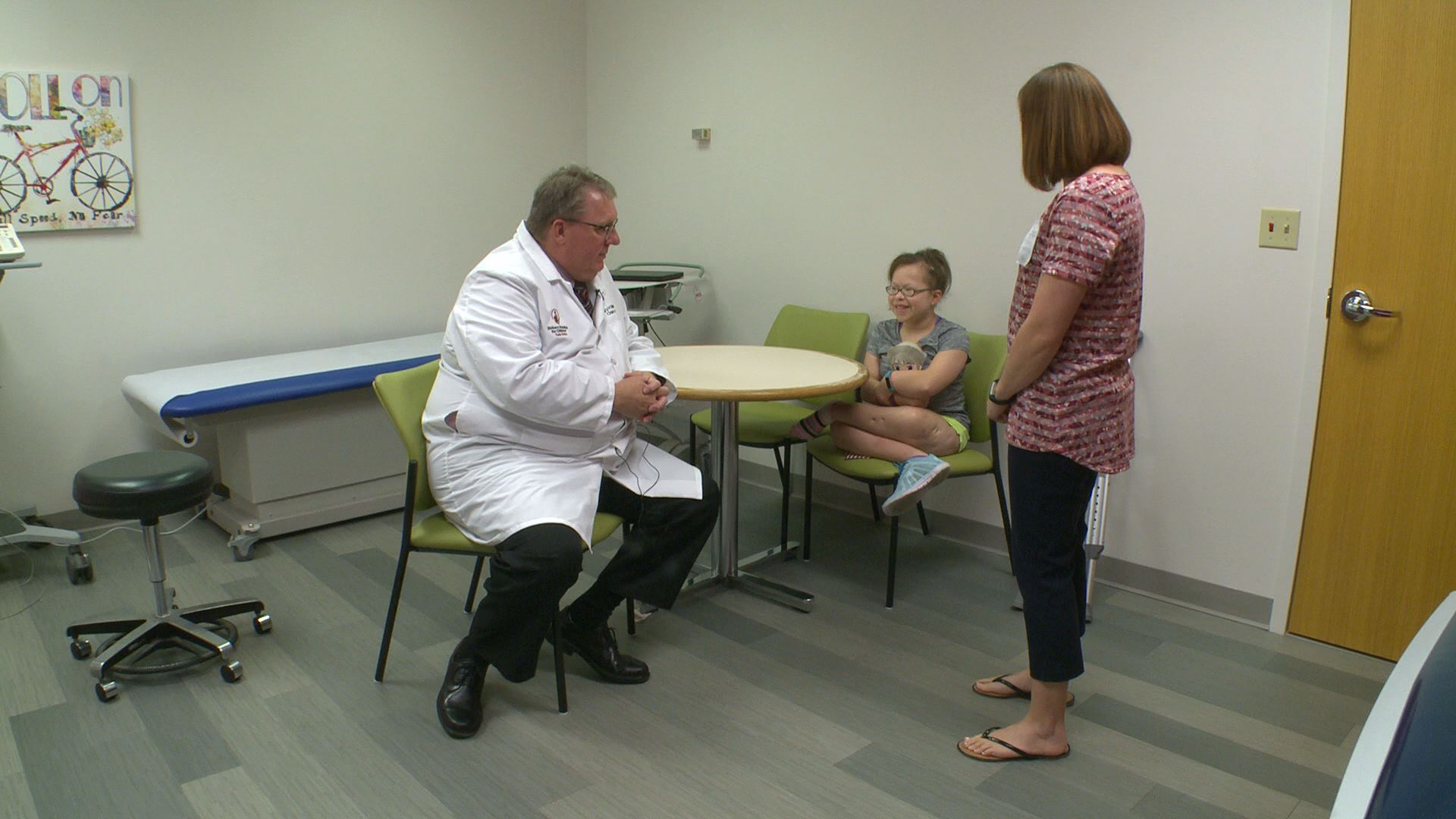 Faced with possible amputation, Dr. Mielke recommended PRECICE magnetic limb lengthening surgery. The procedure involves surgically implanting a magnetically-driven growing rod into the bone. With the help of an external remote control, the rod slowly pulls the bone apart. New bone and soft tissue grow into the gap. There's typically less risk of infection and less pain compared to the external fixator.
"This is a relatively new technique, this lengthening nail," Dr. Mielke said.
At first, the family was referred to an outside hospital because Shriners was not using this method. Later, the family found out that their insurance company wouldn't cover the costs. Shriners provides care to children regardless of their family's ability to pay.
"So Dr. Mielke went and learned how to do this procedure on his own," said Jennifer Olsen. "It was like a miracle because we had been waiting and waiting and waiting to try and figure out what we were going to do and he learned how to do this on his own so we could get it done here."
Dr. Mielke performed surgery on Maylena on March 29. The initial lengthening procedure takes about 40 days.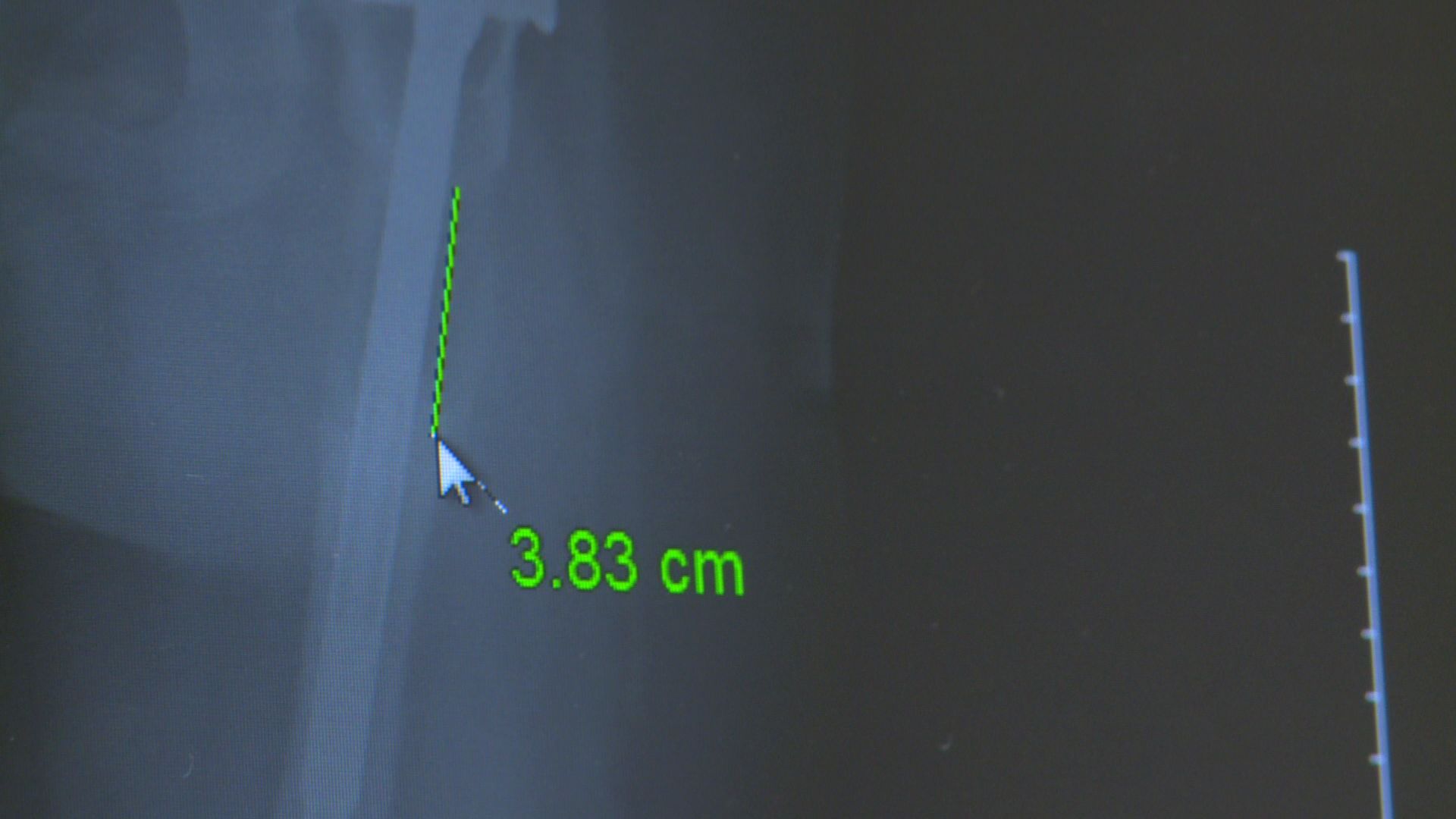 Tuesday morning, the Olsens visited the hospital for a check up. According to Dr. Mielke, Maylena's leg has already lengthened by about four centimeters with a final goal of eight centimeters.
Maylena said she is in significantly less pain and barely needs pain medication, unlike when she had the external fixator.
"The external one was the absolute worst thing I've ever been through in my life," she said. When her mom asked her about the magnetic one, she said, "The best thing, probably."
"I've been very impressed," Dr. Mielke said. "You're still going to use fixators for some conditions but if you're doing a straight lengthening or a minimal correction of angular, followed by lengthening, this seems to be a a big advantage to what we used to do."
This rod will stay in for a year as the bone forms and heals. From there, Maylena will have a second surgery to help lengthen her leg another four centimeters.