WINONA, Minn. - The search for a missing Winona State University student from the Twin Cities is over.
Winona County Sheriff Ron Ganrude tells KARE 11 that the body of 19-year-old Chukwudi Benjamin Onyeaghala was pulled from the Mississippi River just before 10 a.m. Tuesday. Ganrude says a resident of Homer, a town approximately three miles downstream from the levy where Onyeaghala was last seen, spotted something in the main channel of the river at 9:26 a.m. He called authorities, then jumped in his boat and went out to investigate. The man confirmed it was a person, then waited for authorities to arrive and recover the body.
Onyeaghala, a second-year student from White Bear Lake, had not been seen since October 7, when security cameras captured him walking east on Marks Street near the Winona State University library around 9:50 p.m. Attempts to contact him over the phone or through his social media accounts have been unsuccessful.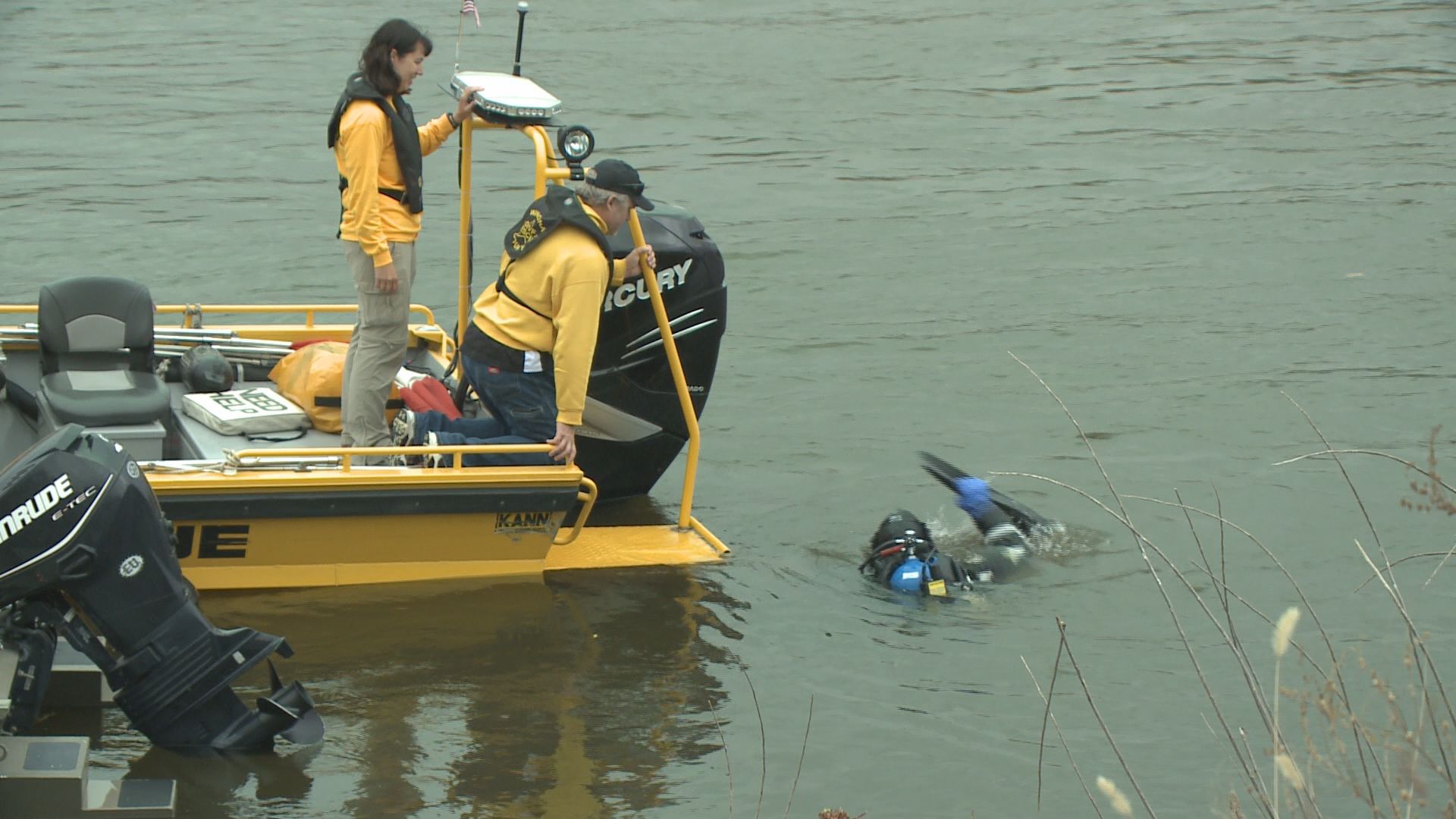 Investigators later uncovered surveillance video of Onyeaghala walking down the levy about 12:30 a.m. early October 8. A man who lives aboard a houseboat at the end of the levy told authorities he awoke to the noise of someone on his boat. When he walked outside he came face to face with a man matching Onyeaghala's description. When the man told him to get off the boat, he says the intruder told him "no, you get off." At that point the boat owner went back inside and locked the doors. He never called police.
Chukwudi Benjamin Onyeaghala's body has been transported to the Olmstead County Medical Examiners Office for an autopsy. Examiners will test for the presence of alcohol or drugs.
On Tuesday Winona State released a statement mourning the loss of a promising student who was majoring in Exercise and Rehabilitative Sciences: Movement Science. "I ask all members of the Winona State University community to keep Ben's family and friends in your thoughts and prayers," said Denise McDowell, Vice President for Enrollment Management and Student Life. "During this difficult time, gently connect with those among us who may be struggling with acceptance and understanding. May we find peace and the strength to endure as we remember Ben's life and the good times shared."
Counseling and support services are also being made available to students and faculty.