MINNEAPOLIS - On Aug. 1, 2007 the heavily-used Interstate 35W bridge collapsed, sending concrete and rebar, vehicles and the people inside them plunging into the Mississippi River. Thirteen people lost their lives and 145 were injured, some of them critically.
On the 10-year anniversary of this life-changing event, KARE 11 is checking in with some of those whose lives changed forever that day. We asked each of them three questions.
Here are the answers, in their own words.
Andy Gannon
Where were you when the bridge collapsed?
I was coming from work and heading to a wake in Roseville. Actually I was in a great mood because late in the afternoon I closed a big deal at the company I was working at. At that moment I was kind of like the hero at the office and it was the best moment of my professional career at this company. So when I was driving I was in a great mood. I was excited. I wanted to get to the wake. Give my condolences to my coworker who lost her father, then get home and celebrate this big win with my family.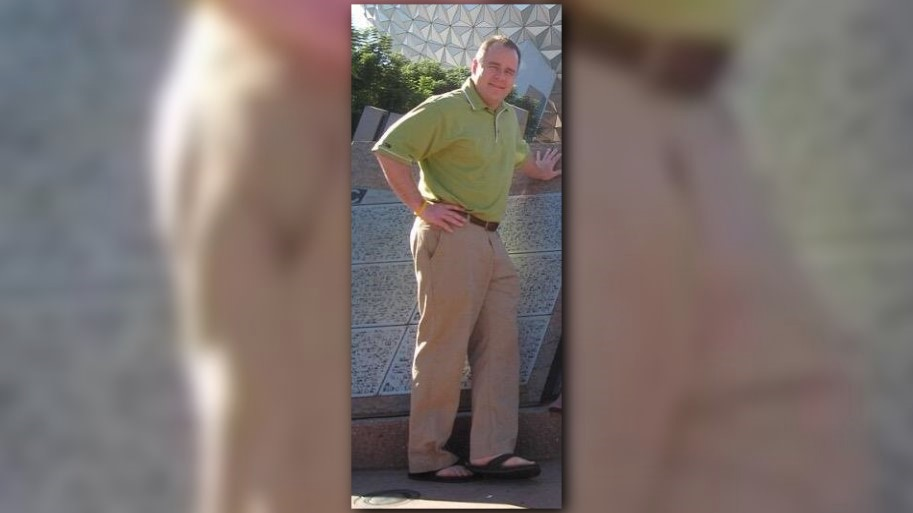 I was heading north and I was on it probably a quarter of the way onto the bridge when it collapsed. The first thing I noticed when I got on the bridge is I heard a loud boom. And the bridge moved lateral. I actually thought it might have been a barge that ran into one of the beams in the water. Three, four, five seconds later I heard cracking and breaking and the bridge dropped. Kind of in this wave. And that's when I knew I'm in trouble.
I looked up and the north end actually buckled up. Concrete buckled up wave by wave lifting cars up. I actually thought I was going to die. This is coming to get me and we're all going to die. I just assumed, that was it. I'm going to end up in the water. I'm going to drown. I just thought for sure I'm going to die.
My life flashed before me, which is an amazing thing to have happened to you. Then you start to realize your life was not complete. There were things you still wanted to do.
When it landed, it was the loudest thud -- the loudest noise I've ever heard in my life.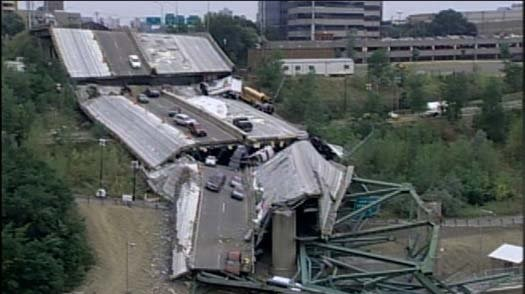 After the dust cleared, there was this 3-5 seconds of eerie complete silence and I don't know how to describe it but you couldn't hear birds, you couldn't hear the wind, you couldn't hear anybody. Then it went from quiet to complete chaos, and I could hear screams.
So I grabbed my phone to call my wife and basically, it was a goodbye call.
I stood there, I could hear the kids on the bus screaming, I could hear people in front of me, the people behind me, it was just horrifying. I went and tried to help the Tastee bread truck driver. But I couldn't help him. The concrete had crushed his cab. So. It's tough.
How did it affect you?
It's made me realize that life is extremely fragile. I've taken it upon myself to just be a better person. I don't sweat the small things. I think it showed me the value of life, and the importance of treating people with respect and compassion. Give people the benefit of the doubt, and do the things you want to do. And make sure you tell people you love them.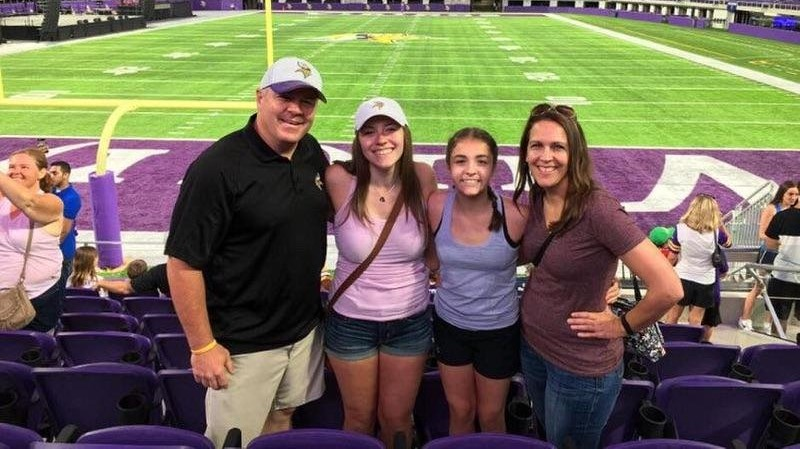 Where are you now? (physically and emotionally)
As a person, much happier. Much more relaxed. Much more comfortable. Overall I'm a happier person. I appreciate things a lot better and understand that treating people with respect and compassion is why we're here.