MINNEAPOLIS - On Aug. 1, 2007 the heavily-used Interstate 35W bridge collapsed, sending concrete and rebar, vehicles and the people inside them plunging into the Mississippi River. Thirteen people lost their lives and 145 were injured, some of them critically.
On the 10-year anniversary of this life-changing event, KARE 11 is checking in with some of those whose lives changed forever that day. We asked each of them three questions.
Here are the answers, in their own words.
Chrissy Kummer
Where were you when the bridge collapsed?
My car was on the south side of the bridge going north. It was the white Toyota Corolla that every news station has had on since the bridge collapsed in 2007. It was over by the Tastee truck and school bus.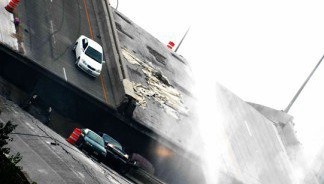 How did it affect you?
The bridge collapse impacted my life in many ways initially. I was unable to do many different things due to pain in my back from the accident. But over the years I have tried to let it not affect me everyday as it has in the past even when I am in pain from time to time. I've also learned to take every day for what it is as you can be living life normally and something like that can happen unfortunately. My life has changed a lot in the past 10 years and I believe I have become a better person and I had a better outlook on life due to having this horrible experience.
Where are you now? (physically and emotionally)
Emotionally the bridge collapse still affects me but I try to keep myself upbeat about it and not let it affect my everyday life. I have tried to make the best out of life. Physically my back and neck still bother me and I still do different cares with medical providers but take it by day by day; it's not something that I allowed to stop me from living my life like a 31 year old should be able to live.
I enjoy my job and being around my family, friends, and fiancee, they are what got me through the past 10 years and helped me become who I am today. I continue to look forward to what the next years bring and hopefully someday I'm able to just reflect back to the experience of the bridge collapse and not have it affect me as it does today.