MINNEAPOLIS - On Aug. 1, 2007 the heavily-used Interstate 35W bridge collapsed, sending concrete and rebar, vehicles and the people inside them plunging into the Mississippi River. Thirteen people lost their lives and 145 were injured, some of them critically.
On the 10-year anniversary of this life-changing event, KARE 11 is checking in with some of those whose lives changed forever that day. We asked each of them three questions.
Here are the answers, in their own words.
Josh Weidendorf
Where were you when the bridge collapsed?
I was working construction in the center section of the bridge and I ended up in the river amongst the cars. I was in the center near Greg Jolstad (aka: Jolly, a co-worker who died in the collapse).
How did it impact your life?
How it impacted me was very minimal. I'd say it made me value life to a different extent. As for today in my I went back to work roughly six weeks after collapse for PCI and they put me right back on a job doing the same thing we were night of collapse using the equipment with all the spray paint numbers from bridge investigators. Needless to say I didn't make it long, I was working that first week and a cement truck came over the bridge at Johnson Avenue just up the road and with the big loaded truck the bridge shook pretty good, and I walked to my car and said I was done with bridge work in my life.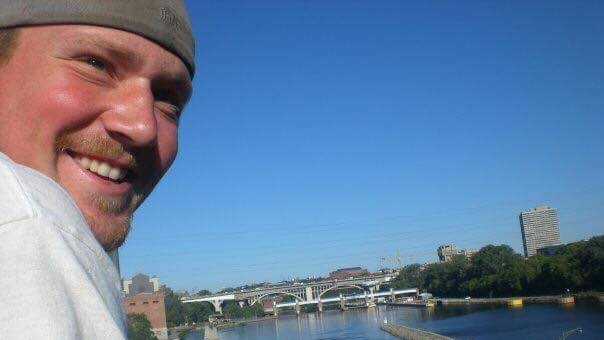 Where are you now?
Since then I worked for MA Mortensen for two years, then have been doing hardscapes (man-made features used in landscape architecture, e.g. paths or walls, as contrasted with vegetation) since. Worked five years for structures hardscapes and now have my own business doing commercial hardscapes, Precision Hardscapes Pavers and Retaining walls, and living in Braham. Also recently married my beautiful wife, Jennifer Grace Weidendorf this July.