MINNEAPOLIS - On Aug. 1, 2007 the heavily-used Interstate 35W bridge collapsed, sending concrete and rebar, vehicles and the people inside them plunging into the Mississippi River. Thirteen people lost their lives and 145 were injured, some of them critically.
On the 10-year anniversary of this life-changing event, KARE 11 is checking in with some of those whose lives changed forever that day. We asked each of them three questions.
Here are the answers, in their own words.
Kim Dahl
Where were you?
I was the school bus driver on the 35W bridge collapse. We were coming home from the Bunker Beach Water Park. I had my daughter and my son. My son was right behind me and my daughter was off to the right sitting with Julie. I felt like the kids all on the bus were my own children because I had driven them for five years.
All of the sudden it was like someone took a blanket and lifted it up. We were like free falling. And we went up again and we slammed down again. And it was like this huge dust cloud. That we didn't know what was happening or what was going on. And all I could think was that these kids are on the bus, my first reaction was to just hang on to the wheel and put my foot on the brake. Because wherever we were going to land, I wasn't going to let the bus move. The truck next to me was on fire and I could feel the heat. And I was worried that the truck was going to explode next to me. So I made sure the kids were getting off and my kids were getting off, because if something were to happen to me, it wouldn't have been them or none of the kids on the bus.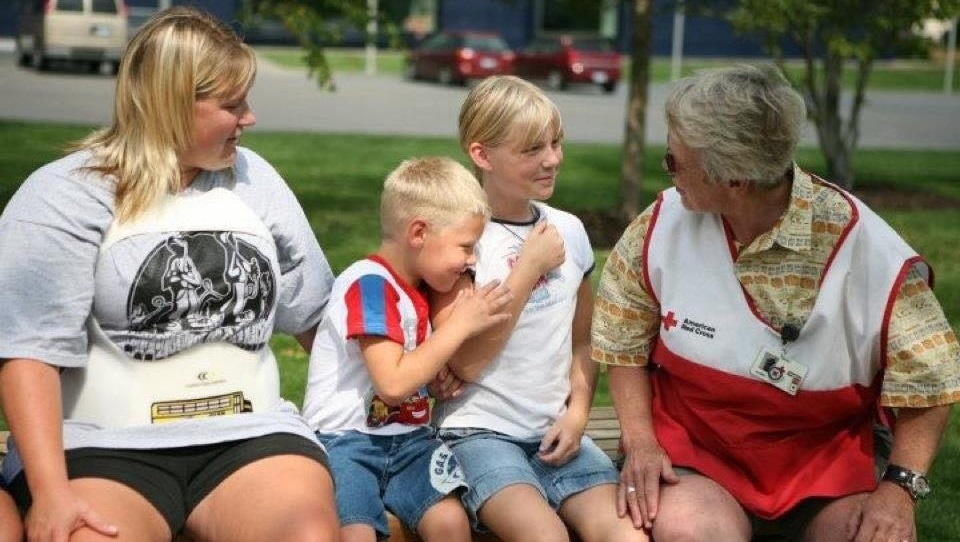 How has it affected you?
I still have PTSD. Train bridges. Trains affect me. Storms. Kids screaming. I live by a park. Sometimes I catch myself looking out the window like, why are these kids screaming? It made me really think about life in general, never to take life for granted.
Where are you now? (physically and emotionally)
I'm not able to work anymore, and my body's shot, and I'm young. But you live every day to the fullest, the best you can.