MINNEAPOLIS - On Aug. 1, 2007 the heavily-used Interstate 35W bridge collapsed, sending concrete and rebar, vehicles and the people inside them plunging into the Mississippi River. Thirteen people lost their lives and 145 were injured, some of them critically.
On the 10-year anniversary of this life-changing event, KARE 11 is checking in with some of those whose lives changed forever that day. We asked each of them three questions.
Here are the answers, in their own words.
Mary-Juanita Leonard
Where were you when the bridge collapsed?
When the I-35W bridge collapsed, I was on the Waite House community center bus, coming back from a field trip to Bunker Beach. Since then, I have not been back and rejected the opportunity to go with Waite House. The bus had around 60-62 people on it I believe, including kids and adults that all worked and participated at the community center.
Everyone basically called each other family because we all grew up together at the center and anyone new basically became family to us. We knew, loved, cared and argued with each other like family.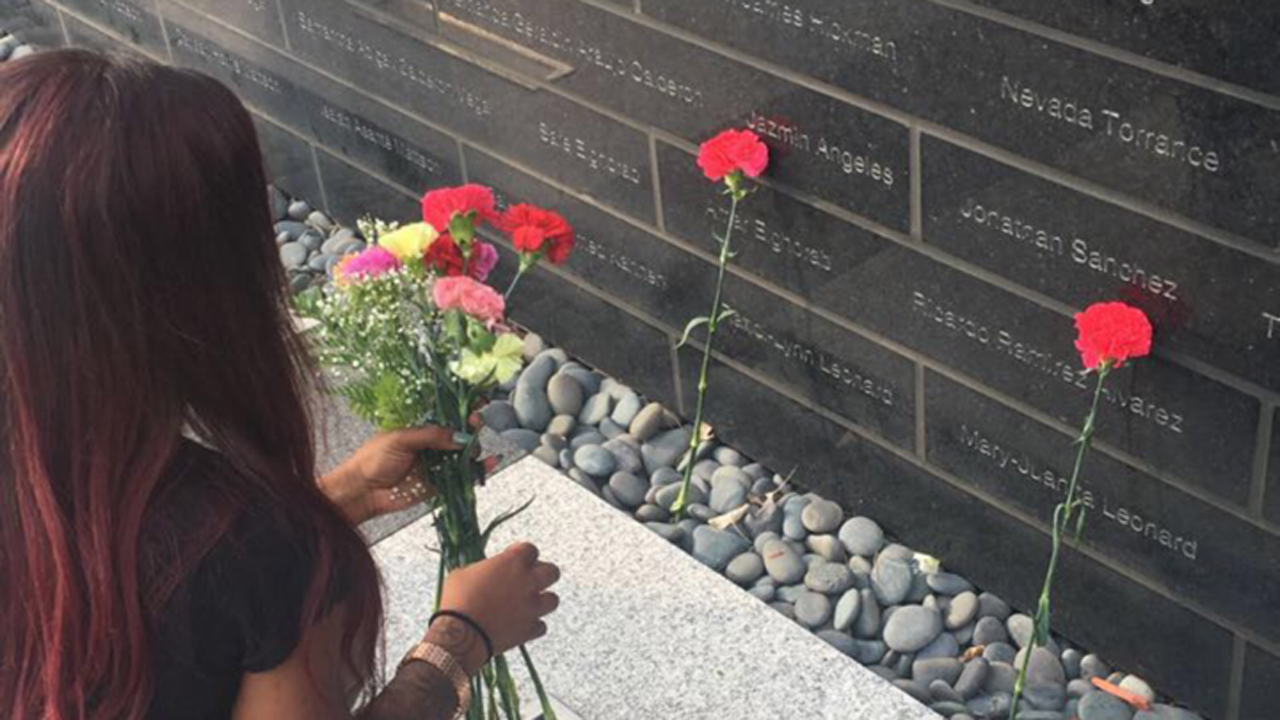 How did it impact your life?
We had barley just made it across it across the bridge when it collapsed. I can remember everything like it was yesterday. I remember being tired from running around and swimming so I was half asleep with my head resting on the side window. I heard some of the kids, my sister, along with her best friend Olivia yelling to the food truck next to us, to honk his horn. He did honk, he saw all of the kids with a smile on (their) face and let it go off.
That food truck is still known to us and the father who was driving the Tastee bread food truck. Whenever I see that bread company truck, I remember. If he hadn't moved his van to the side some, I don't know what would have come to that day with us. His truck soon caught on fire in the front end, there was a big cement block sitting right on the front hood of the truck with smoking coming out. He did not make it unfortunately, but he is ALWAYS remembered to me and others, as well. A while after the accident, my mom, Linda Leonard found out from church that we had previously attended a church her and his family went to. My mom had and still does missionary work so that's how we knew. I remember seeing his daughters and family at one of the memorial anniversaries.
I recall feeling my stomach drop as if I was in a ride or something, then a hard shaking then landing. At first, I had thought we had got into a car accident until I saw the smoke and dust surround us. I remember looking us in shock seeing Julie Graves slowing trying to hold herself up on the hand rail that was on the steps that you walk up when you get on the bus. When I saw her, she looked in complete pain and had blood running down her forehead. That moment I knew something was seriously wrong. It hurt me to see her like that because she was like a mom or aunt to me. While this was all happening there was COMPLETE silence except for some rustling. Everyone kind of looked around with a confused look on their face. The smoke cleared away some and we still couldn't tell much what had happened.
Then there's the moment I will never forget. We heard a screeching or tilting sound as if the platform we were on was about to sink. That's when Jeremy Hernandez said we all need to get off the bus. He kicked out the back door and said everyone get off. The staff told us (to) leave everything except what was important. Once again, we had just got done swimming, so all we really had were our backpacks and towels, I grabbed mine. Everyone began to get help each other out of their seats and head to the back. As I was heading closer, another man appeared and began to help lift everyone with Jeremy out the bus. We had landed in a slant/tilt sort of way so we still hadn't landed safely on the ground. So not once did they let go of us from their arms til we over the bridge and on the river parkway road we were slanted on.
As they were lifting me, I remember turning around to look behind me -- all I saw was smoke then I saw a big gap between the start of the bridge and end of the bridge. The whole middle section of the bridge was gone, and some parts floating in the middle of the river with cars and people still on them.
Once I had landed on the ground, the girl behind me, Taliyah was coming down and I grabbed her to continue walking together. We were all walking and holding each other in the case of never letting go of each other. As we reached the sidewalk, I remember a swarm of strangers running and rushing to our help. What shocked me the most was a man who looked like he had just gotten off work because he was still in his suit and tie. He didn't care, he was clearly coming to help and see what was going on and make sure people were OK. There were news teams everywhere and sirens nonstop. Then I saw Julie again laying up on the hill above the sidewalk we were waking on, by the bushes with an EMT. He was trying to help her and her bleeding, like I said I had grabbed my bag of stuff, out of that bag I grabbed my towel with no hesitation and handed to him firmly saying "Here, take this. USE it." He used it.
We continued walking to the Red Cross building and through their parking to reach the window, where they opened all their rooms and let us all in. I never understood what this place was til we got there but I do recall their big Red Cross sign. They were helping us all out, placed in us in big conference rooms together, lots of us laying on the floor, crying, bleeding, screaming, hungry, scared, in a panic, in shock, etc. They made sure we were taken care of to the best of their ability. I remember them opening their vending machine and actually taking out the food and snacks inside and giving it to us. From that point on, it was nothing but commotion and cries of pain and hurt, and sirens in the background. We were all waiting for the next thing to do, as EMT, police, news teams, helicopters, fire trucks, Red Cross staff scouring us and the area. We were all waiting and crying for our parents and family while all trying to (comfort) each other.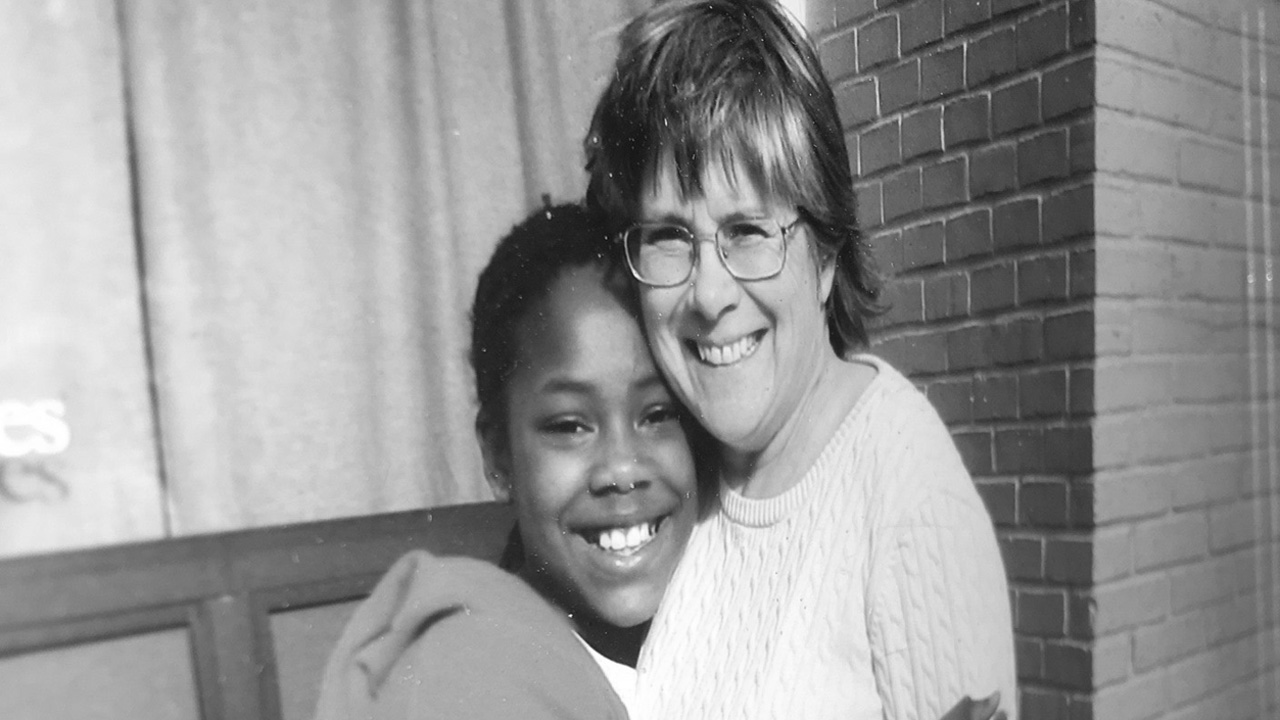 And where are you now? (emotionally and physically)
The bridge collapse impacted my life greatly but not as bad or I would say, as unfortunate, as others. My sister Randy-Lynn Leonard, also known as Stacy, was on the collapse as well, sitting next to her best friend Olivia Reynolds. My sister and I were both OK, with no injuries excepts for little cuts and bruises and well, an internal pain, we had all gotten checked out at the hospital before going home. We were and are to this day still blessed after having looked back on videos and photos of the whole ordeal.
We all deal with depression, anxiety, fear of heights and sudden movements. Anything close to that reminds me directly of the collapse. We all had somewhat moved on and forward with our lives but we all are different and still struggle in some ways. Since that day, most of us left the Waite House and tried to move on with our lives. My sister and I remained somewhat, missing some days and summers, somewhat drawn apart from each other sadly. A lot of our friends, family had left and moved forward. We would only see each other so often at the memorials, anniversaries, or relief programs that were provided to us, some we never saw again but only heard of and had some updates.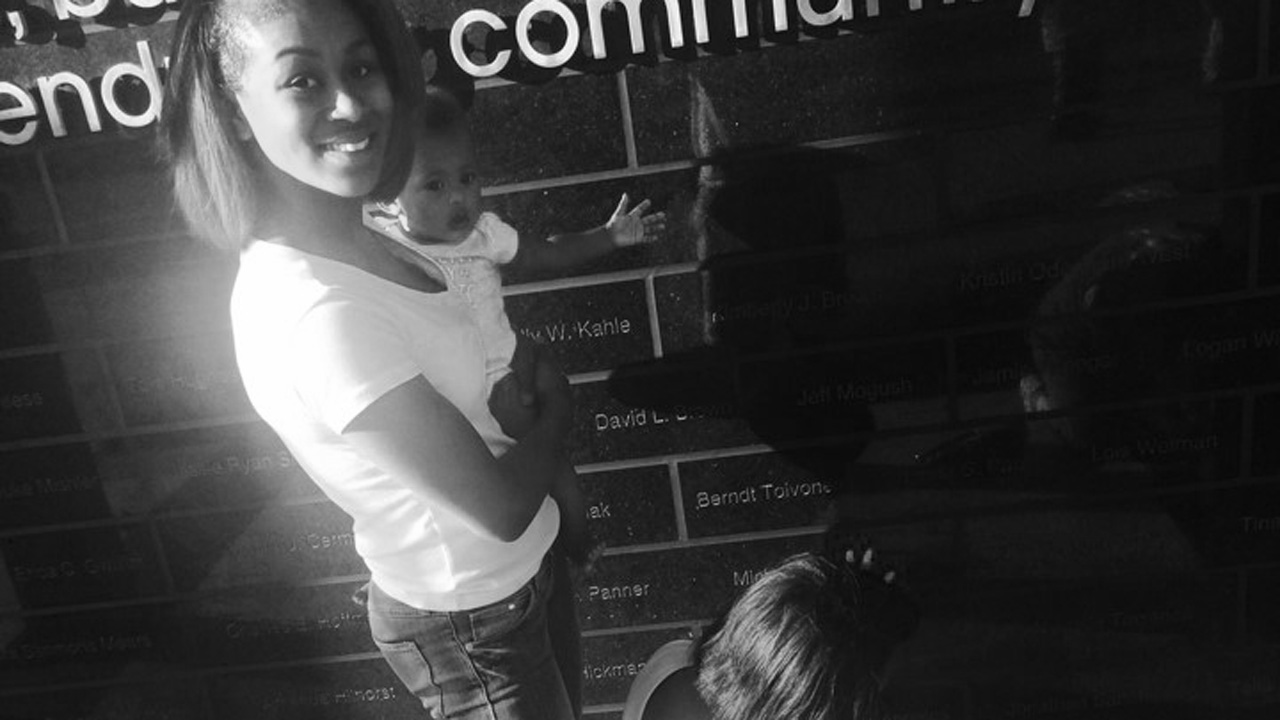 No one really talks about it or brings it up. Honestly. It's hard and changed us all in our own, personal way. But the care and love we have for each other has never left, well at least not for me.
I am now working full-time as a technical ride operator for a ride in Mall of America called Fly Over America. I have been working for them since May of 2016, a couple weeks before they first opened. I also now work at a candy store called Its Sugar in the mall also, as part-time. I have struggled a lot in my life since the accident but I have pushed through and moved on some but I still miss and wonder about everyone, even the other survivors and family of those who had passed. I recall a day this year when I ran into Julie at the mall, when I was just getting off work and leaving. I literally put the car in park and ran to her to say hi and hug her. I missed her and miss her, as well as everyone else. I was trying to hold back tears of happiness and pain. But as we got to talking more I couldn't hold it in anymore and I began to cry. She said what's wrong, I simply said, "Nothing, I just miss you and with everyone that had happened, it's really good to see you again and doing well." We hugged, she kissed me on the cheek and we had departed. I am now 21 and she has known me since I was about 7 or 9 years old. If anyone knows me or family, she does.
After a lot of time, relief programs, efforts, therapist sessions, school, work, and life in general I have moved forward. I have been at the memorial site every year, except once when I was out of town. That day hurt and I still cried every (time), though I wasn't back home. I still remember, I still recalled, I still hurt, I still look back, I am still questioned and asked about it. There's no way around forgetting, really. It impacted a lot of people, even those who weren't involved but connected and helped in their own way. Everyone has their own memory and thoughts about it. I still hear stories til this day. I am thankful, happy but most of all blessed.
To all the survivors and family of loved ones, we were and some of us still, are hurting from this but my thoughts and prayers are still with us all. It's always been hard facing this accident but I think I've finally faced it.