ST. LOUIS PARK, Minn. - A new local furniture company is cutting out the middle man to bring quality -- and Minnesota-durable -- patio furniture to the masses. And they're doing it at a fraction of the cost.
Yardbird, which celebrates its grand opening this weekend, takes the high-end style of patio sets you'd see at Pottery Barn or Restoration Hardware but sells them at half the cost.
PHOTOS: Yardbird furniture in St. Louis Park
Owner Jay Dillon said he struggled himself to find good quality patio furniture for under $5,000 that could stand the test of a Minnesota winter. Having worked in the business selling furniture to the big box retailers he now competes against, Dillon decided to pick up and move to China in order to see first-hand the ins and outs of the factories making those pieces.
He returned to Minnesota with a concept that sells directly to the consumer. Yardbird's prices average around $1,600 for a five-piece sectional set. Similar styles on sale at Pottery Barn run up to $1,200 per piece.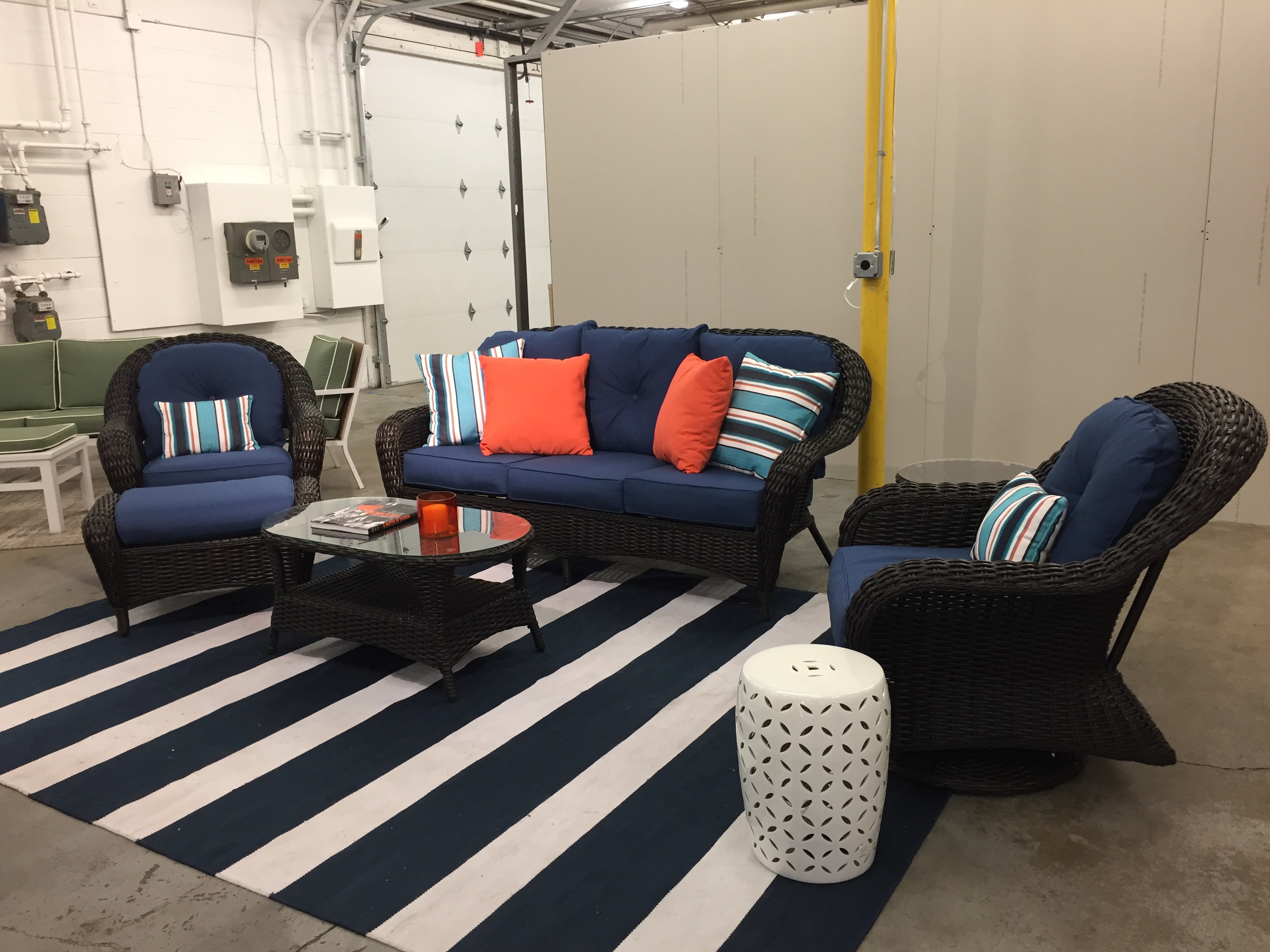 "The pricing in this industry is insane," said Zack Moheban, program manager for Yardbird. "You've got the stuff on the low end of the spectrum that's cheaply made, it's clearly cheaply made, it's not going to last you. And then it just jumps up to the stuff that's insanely priced."
Yardbird certainly isn't the cheapest stuff on the market but Dillon says the quality ensures it'll last through our tough Minnesota climate for years to come. The pieces use durable, Sunbrella fabric, resin wicker that can handle the heat of summer and the bitter cold of winter plus aluminum frames that won't rust. And bonus, there's no assembly required.
Dillon and his colleague Moheban, who are both local guys -- Zack, a Bloomington Kennedy grad and Jay, a graduate from Edina -- said they hope to ease the minds of consumers struggling over the sticker shock that can come with patio purchases.
"We hear a lot of the same stories from a lot of our customers," Dillon said. "They've been looking for X amount of years for high-end outdoor furniture and when they find us, they're relieved."
Moheban said in the last 10 years, the demand for quality outdoor pieces has really boomed -- more consumers are wanting to invest in a space they can enjoy.
"The outdoor space is becoming an extension of the living room, essentially," he said. "When you invest in something a little nicer like this, it looks great and you're also looking at a set that could last you 10 to 15 years easily."
The new company just started advertising -- you'll see our very own Bobby Jensen in the TV spots -- and already they're seeing a great demand. Just recently, Dillon said they had 20 people lined up outside the showroom before they opened their doors.
"Mostly, what we want to see is people enjoying shopping for patio furniture," Moheban said.
The company offers free local pickup of the furniture or $100 local delivery. A flat rate shipping is applied for those looking to order online.
Yardbird is located 6501 Cambridge St. in St. Louis Park. For more information about their products, click here.