MINNEAPOLIS – Nearly six weeks after the 27-year search for their son ended, Patty and Jerry Wetterling still seek peace and rest.
"We didn't sleep from the minute that we knew they were going to be searching. For weeks. I still don't… I have very fitful sleep," Patty Wetterling told KARE 11's Karla Hult during an interview Tuesday morning.
In late August, the Wetterlings learned they may finally find their son with revelations the man publicly named a "person of interest" in his case was poised to cooperate and even lead investigators to 11-year-old Jacob Wetterling's remains. It was a development his parents never wanted.
"I have always hoped that Jacob would come home alive. And this guy was different," Patty said.
Within one week, the Wetterling family went from hearing federal prosecutors were on the verge of making a deal with the believed killer – to visiting investigators at the site where their son's remains would eventually be found – to helping their children process the horrific fate of the brother they hoped may still be alive.
"Wednesday, they went out and found Jacob's jacket. And that was, that was huge. I knew then," Patty said. "I'm just harder to convince. I didn't care about anybody's opinion. Show me the evidence. Prove it. And they did. They did."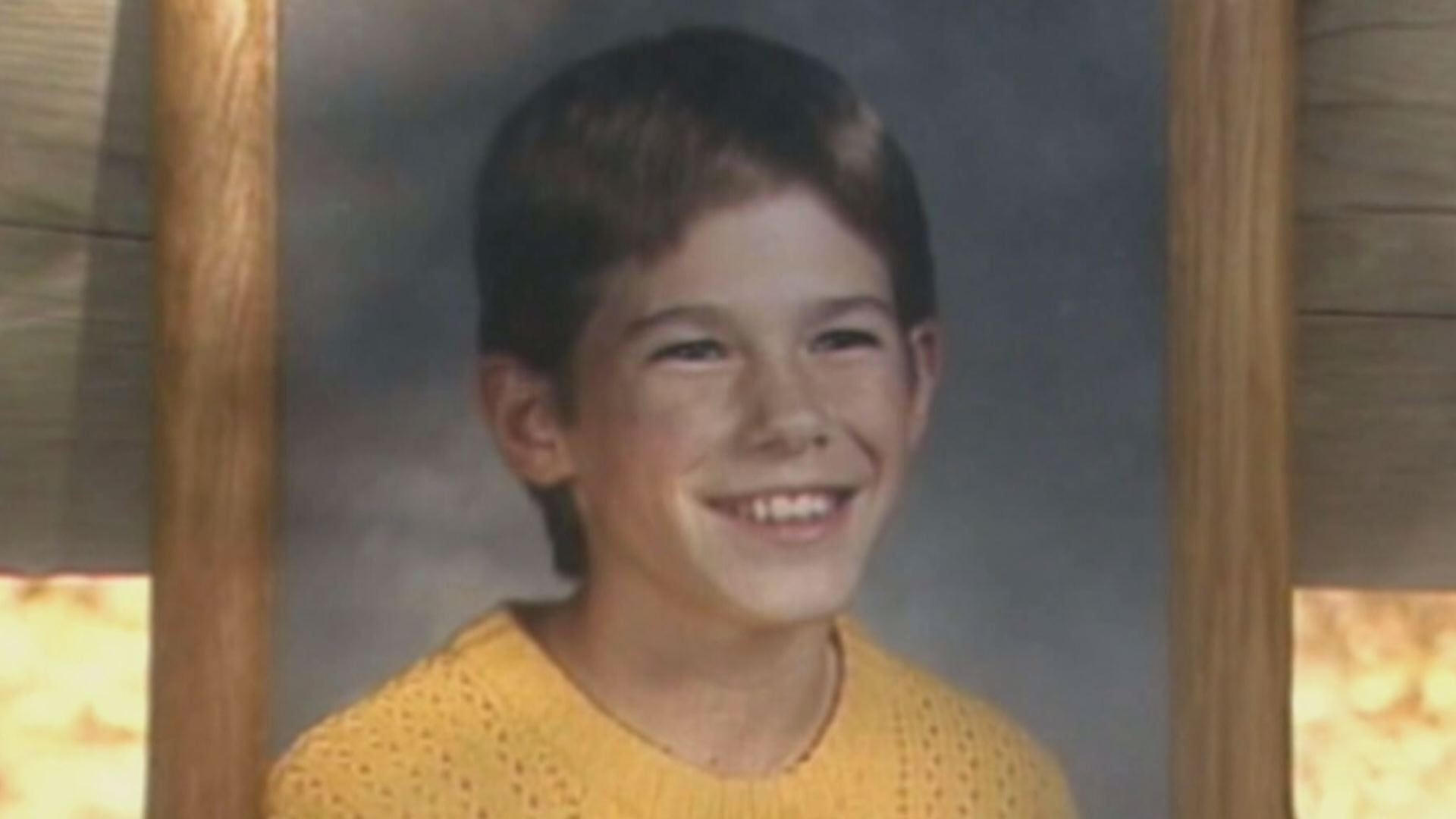 "There's a lot of hard steps along the way, because we'd get information but then we couldn't tell anybody. It wasn't until Wednesday when we told our kids, and they couldn't tell anybody," Jerry recalled about that difficult week.
"It's one thing to deal with your pain, our pain over losing Jacob. But it was absolutely unbearable to watch our children and grandkids. I couldn't do it. People have said, you know, you're strong. I'm like, not when it comes to kids and grandkids. It was really, really hard. And it still is," Patty said.
On the Tuesday following Labor Day, those very children along with their parents, extended family, friends and reporters sat in the courtroom while 53-year-old Danny Heinrich described Jacob's last moments in a monotone, low voice.
PHOTOS: Jacob Wetterling memorial service
Patty and Jerry Wetterling greet well-wishers after Jacob's memorial service at St. Ben's.
Patty and Jerry Wetterling greet well-wishers after Jacob's memorial service at St. Ben's.
"He walked into the room, and I just kept looking at him thinking and saying to myself, 'how could you?' I don't understand. And I guess we never will. Because it's just wrong. What he did was wrong. It was ridiculous. Unnecessary. He had let all of his prior victims go, and he didn't need to kill Jacob," Patty said.
"For me it was, I wanted to hear it. And I didn't want to hear it. I knew it was going to be painful, but I wanted to know the truth. I wanted to know everything that happened," Jerry said.
But the very words that shook the state of Minnesota also overwhelmed the mother of the boy who first said them.
RELATED: Minnesota reacts to Wetterling news
"I was heartbroken, heartbroken hearing that Jacob had asked to go home. 'What did I do wrong?' It just puts you there. And then my brain has some rage. You know. It's like, you know, you kidnapped our son, you drive him out into the wilderness. He has no idea where he is. There's sexual assault. Then you – you get scared? You shoot him because you get scared? I don't get that. It doesn't make sense," Patty said.
And while sleep and understanding may still elude the Wetterling family, they've never lost their commitment to other missing children.
"We've been silent, but that whole '11 campaign' has just taken off with 11 attributes," Patty said, with Jerry adding, "It's all Jacob."
"Yeah. They're not that hard: Be nice. Be kind. Be fair. Be a good friend. Be compassionate. It's like we have felt the energy of that. We have gotten letters from all over the world, really, of people who have prayed for Jacob and our family and carried us," Patty said.
"He's still motivating us all. And there's work to do," Patty said, adding that her advocacy would continue. "I will fight for those still-missing children. I'm happy for the difficult conversations that parents are having with their children. I'm happy that some of the cold cases are being revisited. And I'm still screaming, that some of the missing kids out there are alive and they will come home, if we don't quit. That part hasn't changed at all."