MINNEAPOLIS - For the first time, Minnesota is hosting recipients of the nation's highest military honor.
The Medal of Honor Convention takes place this week in the Twin Cities. A welcome ceremony was held Wednesday at U.S. Bank Stadium.
"We honor you and we thank you for being our protectors," said Governor Mark Dayton.
Nearly 3,500 individuals have received the Medal of Honor. Out of the 77 living recipients, more than 40 are in Minnesota for the convention.
"I enjoy this. Being with the guys. They're a great bunch of people," said Robert Maxwell, a Medal of Honor recipient.
On September 7, 1944, Maxwell was serving in the U.S. Army as a telephone wireman when the enemy attacked their command post near Besancon, France. Technician 5th Grade Maxwell and three other soldiers defended the post--armed only with .45 caliber automatic pistols.
"The telephone wireman are technically not combat," explained Maxwell. "During the process of the enemy's attack, they dropped a grenade in on us and it happened to fall in my vicinity and I took the blast instead of the rest of the crew. No one else got injured."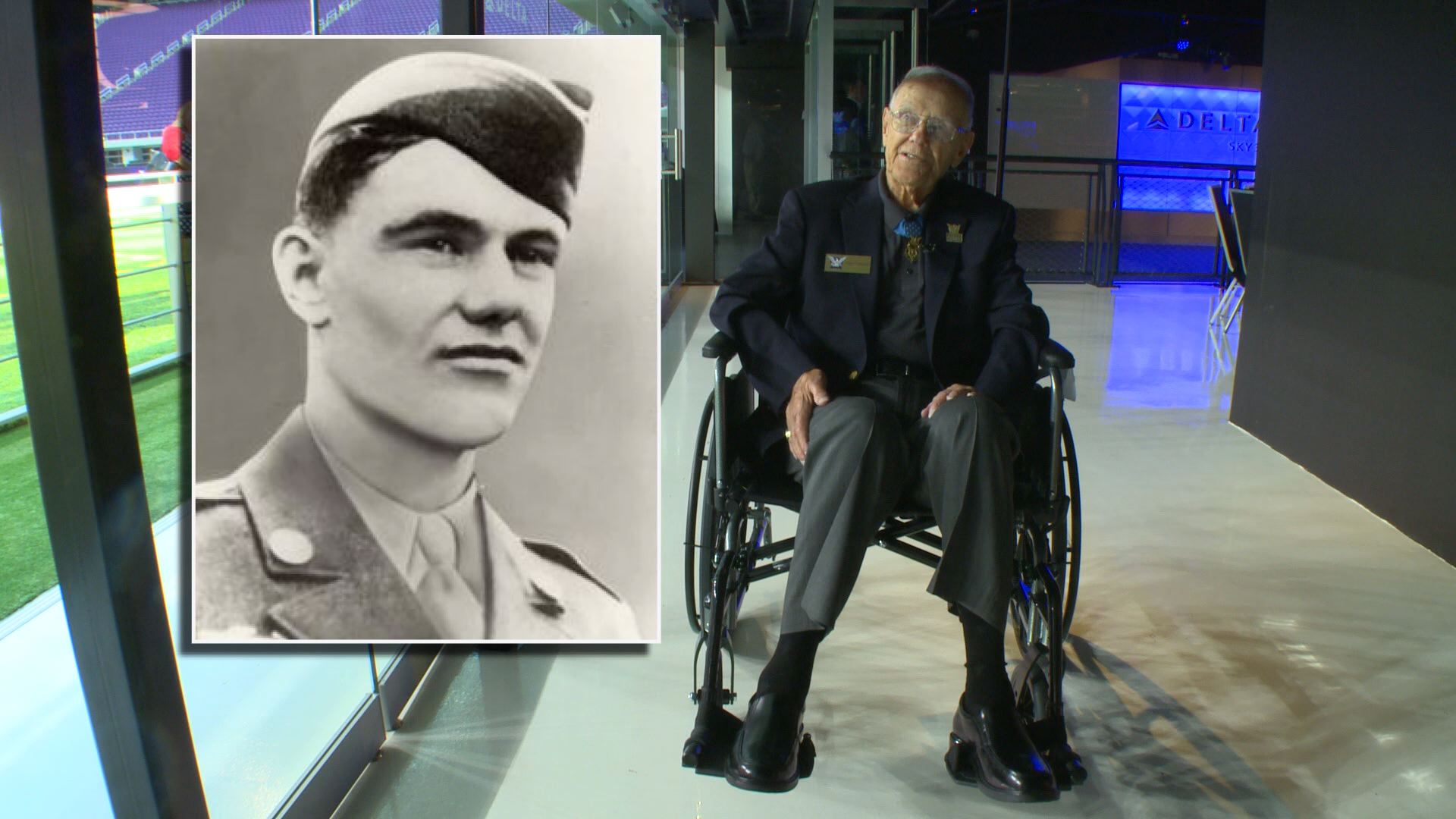 Dan Anderson, a U.S. Navy veteran, attended the welcome ceremony and said about the recipients, "They come from regular, ordinary settings and they do extraordinary things and that's why we recognize these people."
Gov. Dayton pointed out that through combat or other causes, only two percent of MoH recipients are still alive.
"So it shows the peril in which they put their lives and we're just blessed that they're here and hope they enjoy Minnesota," Gov. Dayton said.
Leo Thorsness is currently the only living Medal of Honor recipient from Minnesota.
The 2016 Medal of Honor Convention takes wraps up Saturday night with the Patriot Awards Gala.