ST. PAUL, Minn. – Fortunately Donald "Donny" Swenson did have a say in the sea of purple at his funeral in St. Paul.
"My mom was talking to him about it and he said, 'I just want a wave of Vikings shirts.' That just confirmed that is what he wanted," said Donny's daughter Tiffany.
Donny was diagnosed with dementia earlier this year and had been battling it for six months before he passed away on Sept. 26 at the age of 59. His family knew this day was coming just hoped they would have more time with him.
"He was just a one-of-a-kind guy," Tiffany says. One of a kind because he was not just regarded as a great dad and grandfather by friends and family, but far from a casual Vikings fan.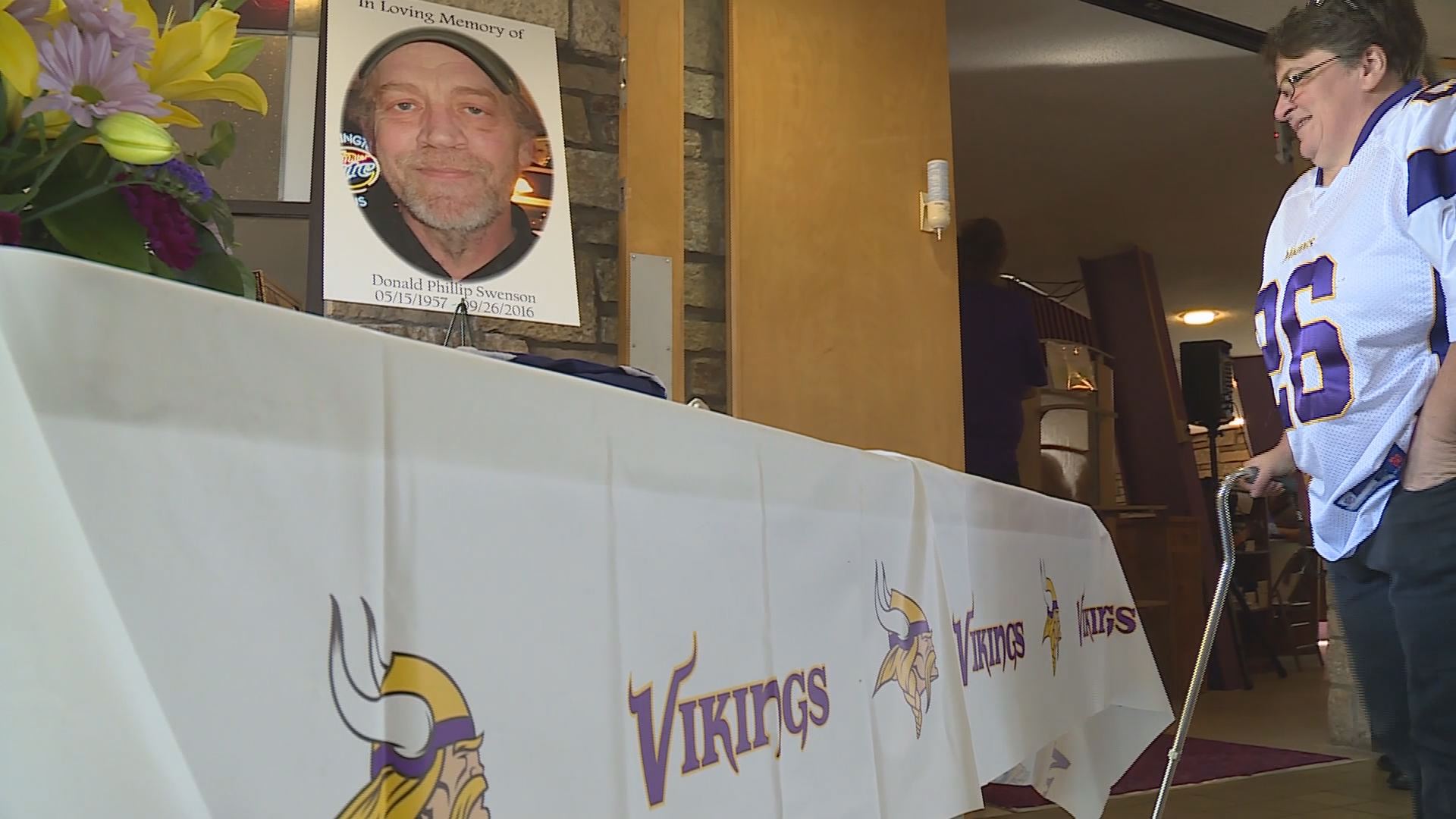 "It was such a passion for his," his brother Doug says. "I mean this guy charted the players. He watched the drafts. He went to Vegas and bet. He lived for this. He would sit and watch games with notebooks. I mean, he would send letters home when he was in the Army asking for newspaper clippings for the previous games, knowing the game was long over."
Friends and family packed the North Emanuel Lutheran Church on Monday in St. Paul. A church that Donny, his wife and family have attended most of their lives. Just by coincidence, part of the ceiling in the chapel and support beams are painted purple.
"Perhaps that's why he was attracted to this church," Pastor Kisten Thompson said while presiding over the service.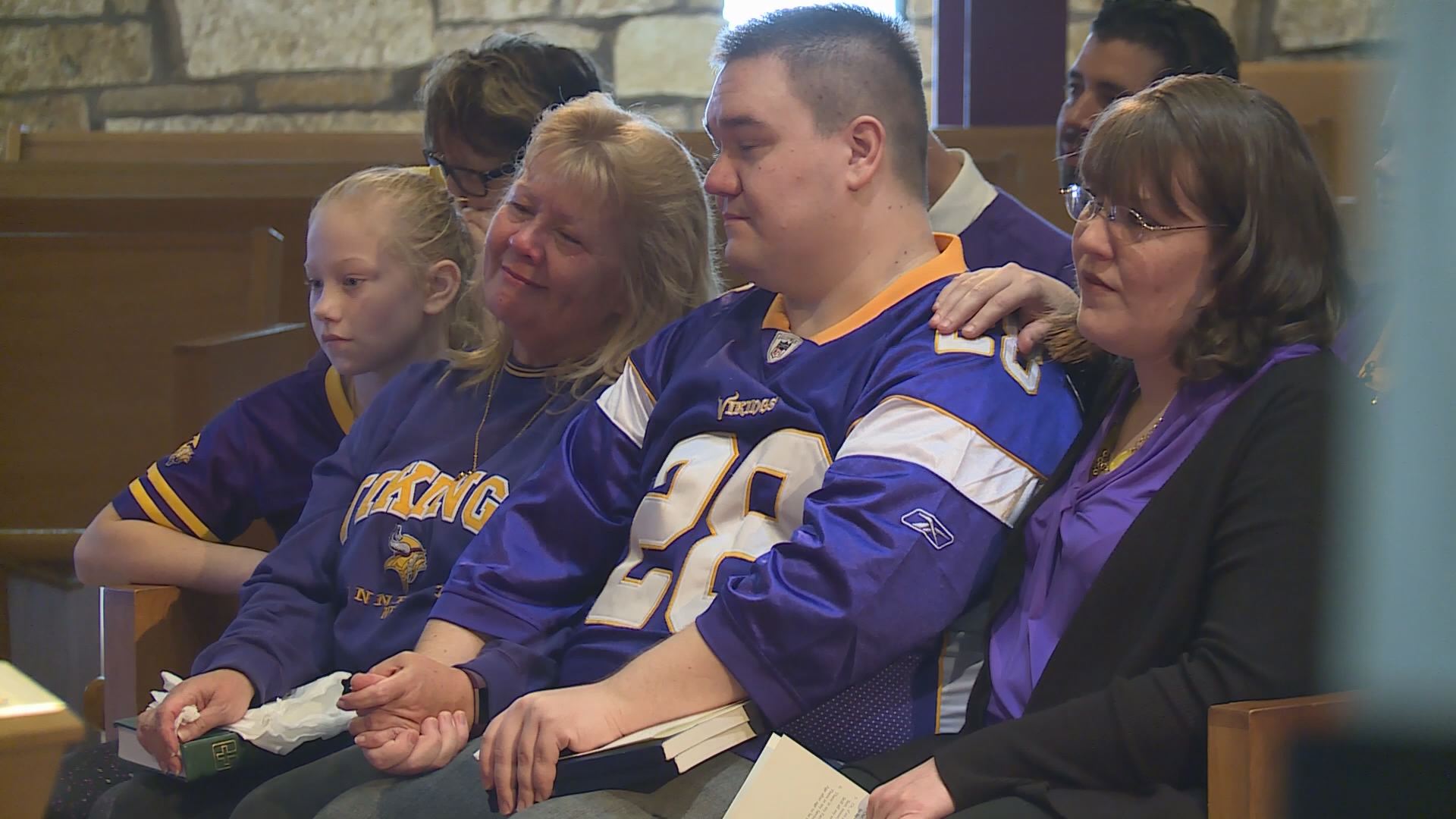 Family asked everyone to either wear purple or any type of Vikings gear. Vikings memorabilia Donny collected over the years was on display. Even brother Doug, who is a Green Bay Packer fan, was forced to wear purple.
"I feel like he willfully and knowingly thought Doug is going to have to put on something purple, let's see what he gets," Doug Swenson joked.
The service began with a SKOL led by the pastor and ended with a few tears, but it was all worth it his wife Kathy says.
"I can't give him a hug. I can't kiss his cheek. I made him have a great day though. Our kids made him have a great day. Everyone made him have a great day."