TELLICO PLAINS, Tenn. -- A Minnesota dad is on his way to Tennessee for a joyful reunion with his 6-year-old daughter, who has been missing for a month.
Brian Cooney of Perham confirmed in a conversation with KARE 11's Heidi Wigdahl that his daughter Claire was found Sunday afternoon in Tellico Plains, Tennessee, about 60 miles southwest of Knoxville.
Cooney says Claire was taken by his ex-wife (Claire's mother) and her boyfriend on Valentine's Day, violating a custody ruling by the courts. The two had previously shared custody, but a judge granted temporary sole custody to Brian Cooney and reportedly issued an order of protection against Claire's mother after Claire disappeared. Cooney hired a private investigator, and began a high-profile social media campaign to find her.
Private investigator Renee Brewer had recently been passing out flyers in rural areas of Tennessee, as both Claire's mother and her boyfriend have family in the state. On March 2 the owner of Becky's Thrift Store in Centerville, Tenn. called authorities to report a couple with a child shopping for camping gear. They apparently told the store owner they were going "off the grid."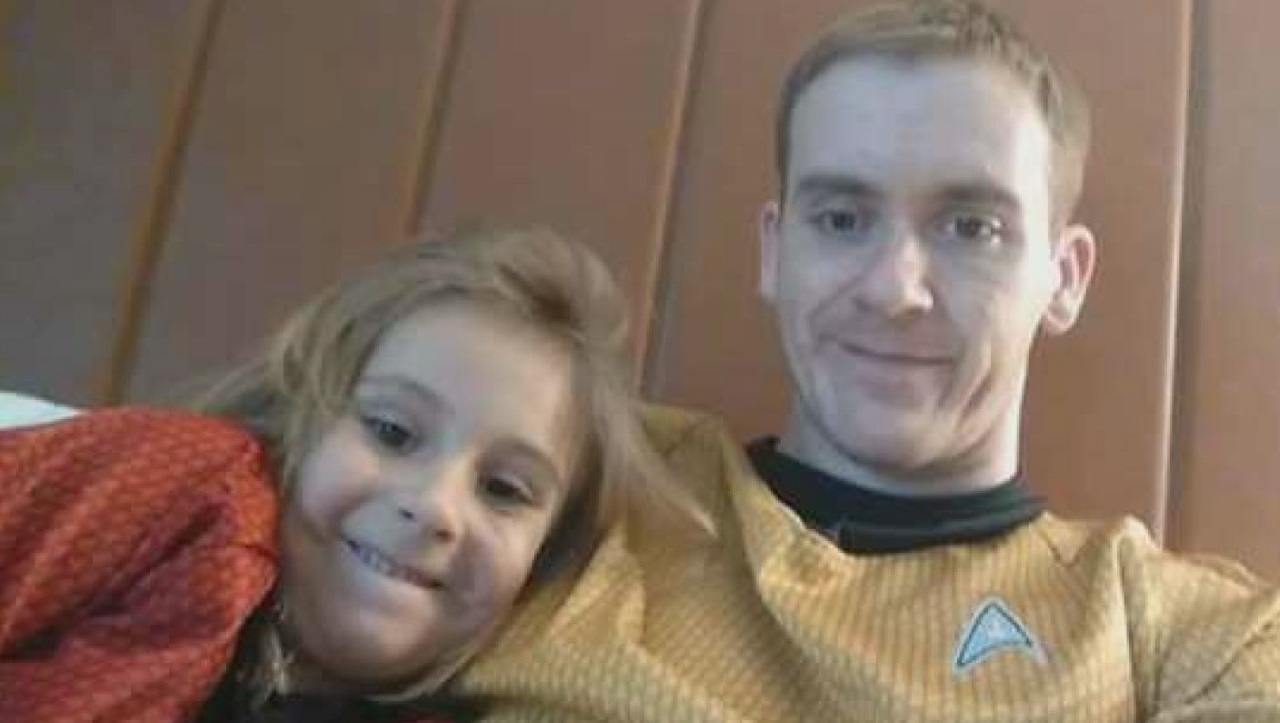 "They said that they were going to live off the grid. And when they were at the store they purchased like tarps, ropes, hacksaws, camouflage clothing and they even bought my daughter a stainless steel switchblade knife," Cooney explained.
On Sunday, March 12 the owner of William's Deli in Tellico Plains, Tenn. called police after seeing a couple and a little girl walking down a road near his business. He thought they resembled pictures he had seen on a flyer passed out by the private investigator. Officers responded and the girl was rescued.
Cooney says his daughter's blonde hair had been cut and dyed black with blue streaks to conceal her identity. She is safe, staying with members of Brian Cooney's family who drove up to Tennessee from Atlanta. "I've spoken to Claire on the phone and they've sent me some video of her and she seems really excited and really happy," he shared, "and she mentioned to a family member of mine that she was really excited about being able to sleep in a bed again."
Cooney says his ex-wife's boyfriend was wanted on a felony warrant in Minnesota and was supposed to report to prison before the couple disappeared with Claire. He is currently being held in the Monroe County Jail pending extradition to Minnesota. Cooney's ex-wife was served with an order of protection. Legal issues will be sorted out in coming days, but Cooney says the first order of business is reuniting with his little girl and bringing her home.
"I'm just really happy that the whole nightmare of not knowing where my daughter was... is over," he said.