MINNEAPOLIS -- There is a new building open in the North Loop that is unlike any other in the country.
T3 Minneapolis at 323 North Washington Avenue is the first modern tall wood building in the United States. T3 stands for timber, technology and transit.
Wednesday afternoon, a launch party was held to celebrate its opening. Construction started in July 2015 and T3 opened in early November. It offers 224,000 square feet of office and retail space.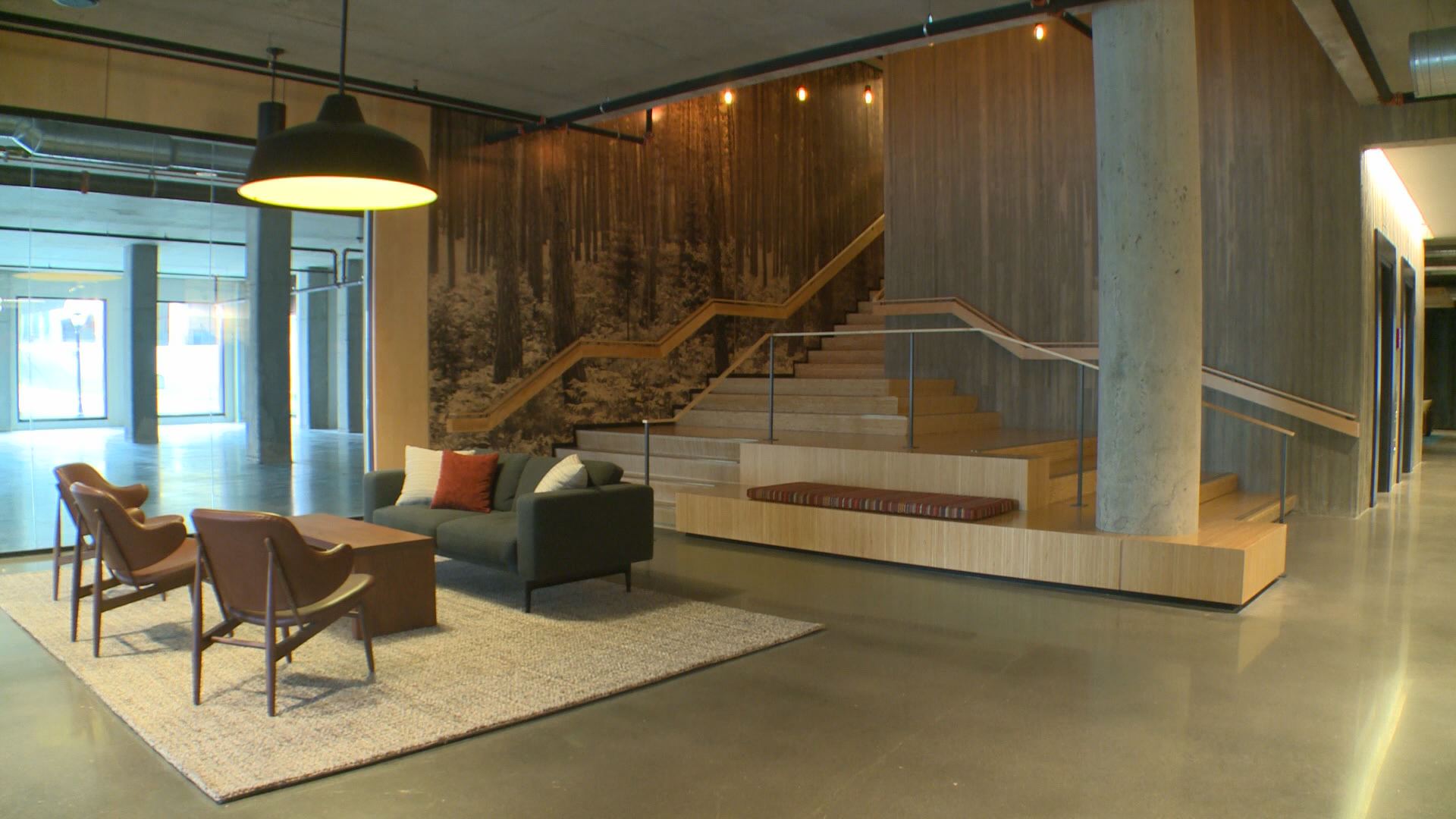 "We really wanted to put something together that took everything we love about the old but make it new again. So that's where we ended up with this idea of a modern, vintage, office building," said Bob Pfefferle, director of development for Hines in Minneapolis.
The building was designed by Michael Green Architecture in Vancouver and Minneapolis-based DLR Group.
So far, The Bar Method (a fitness center focused on a bar-based workout) is T3's only tenant. According to Pfefferle, more companies will start moving in early 2017. A local group has signed a lease for a restaurant on the bottom floor but Pfefferle said he is not able to name any of the future or potential tenants. However, the Minneapolis/St. Paul Business Journal reported in October that Amazon.com could lease the top two floors for a tech office.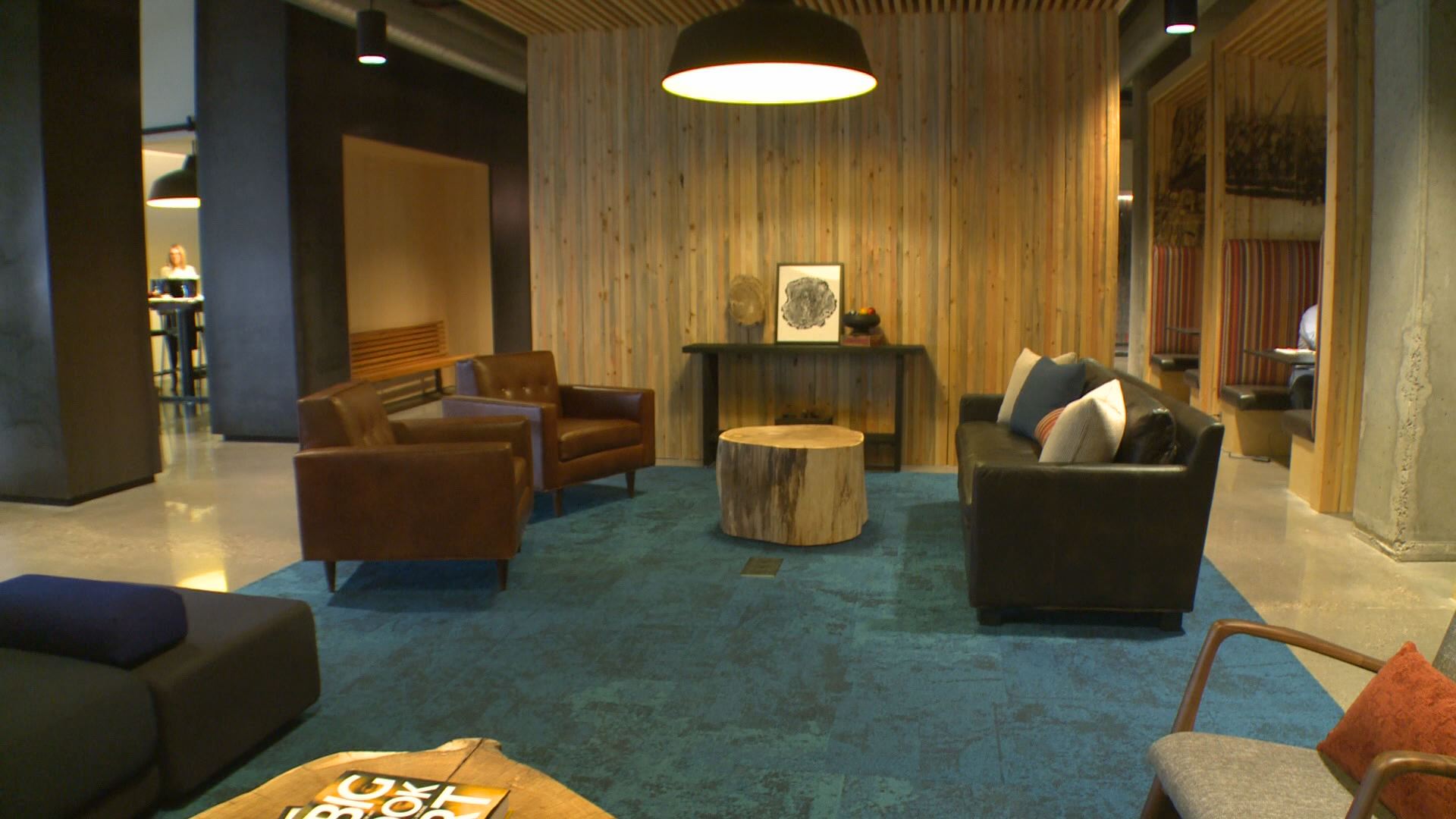 Besides office and retail space, the bottom floor includes social spaces. There are locker rooms, a fitness center and bike rails. You can see Target Field Station and the light rail from T3's rooftop deck.
Pfefferle said there is a demand in the market for office spaces like T3. Companies are looking for ways to attract and keep employees.
"The workday has changed. It's not so much 9-5 or 8-4 any longer," he said.
The first floor is concrete while floors 2-7 are made out of timber from sustainable forests. It took less than 10 weeks for 180,000 square feet of timber framing to go up.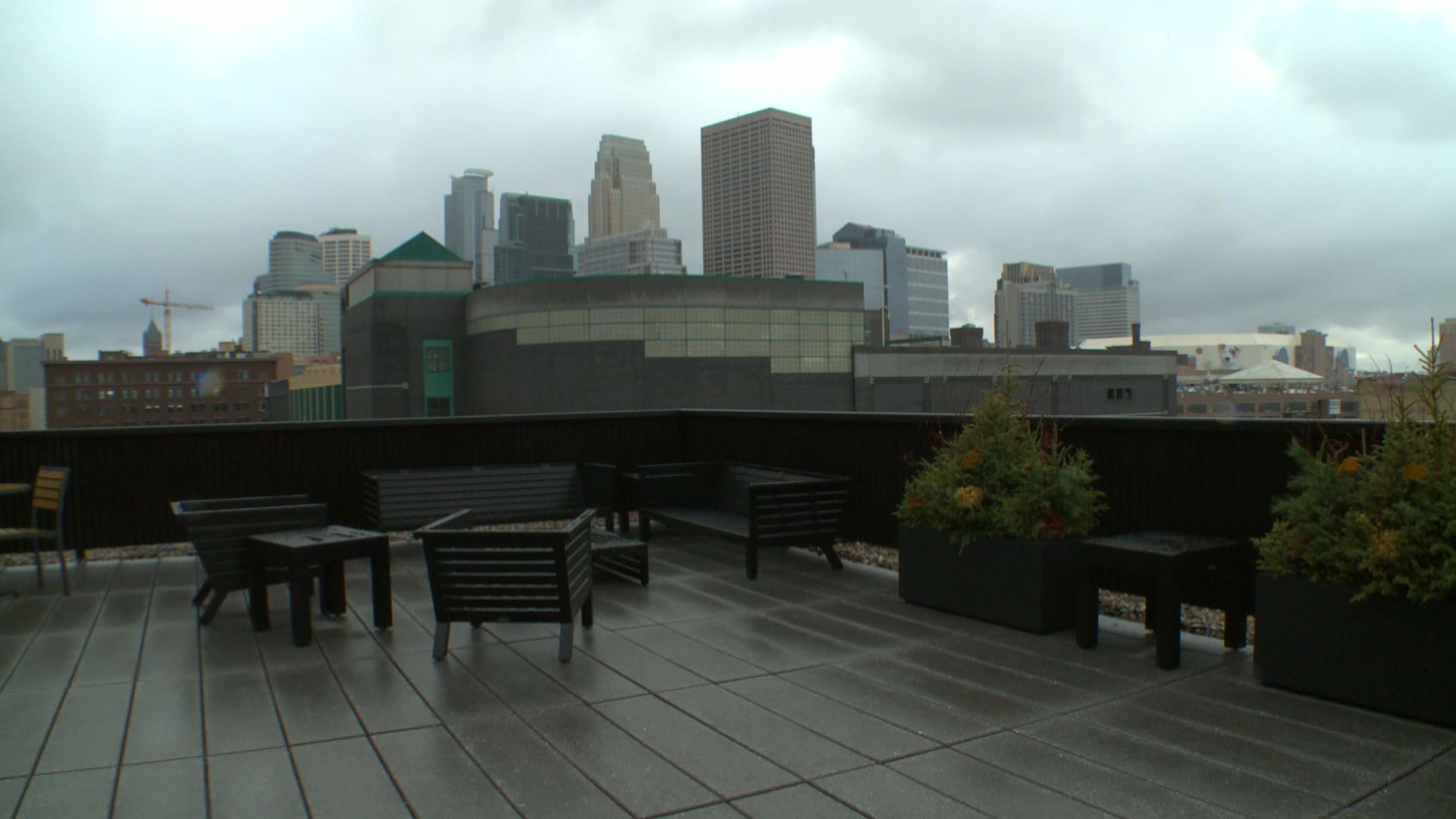 "So the carbon footprint associated with a timber building is considerably less than that for a typical concrete or steel, where those raw materials are mined from the ground," Pfefferle said.
According to StructureCraft, who worked as design-assist builder, mass timber chars during a fire and forms a natural self-protection layer. Brent Robertson with JLL said fire is not any more of a concern than a concrete or steel building. T3 is also fully sprinkled.
Pfefferle said they are hoping to have the entire building leased by the end of 2017.