RED WING, Minn. - An overnight fire heavily damaged a home in Red Wing. The Red Wing Fire Department responded to the garage fire at approximately 2 a.m.
It took two hours to extinguish the blaze that damaged the garage, attic and both levels of the home. The Red Wing police department posted a video on their website of the Red Wing Fire Department administering oxygen to the family cat.
According to the Red Wing police the family dog awakened the family by barking and all residents made it out of the house safely.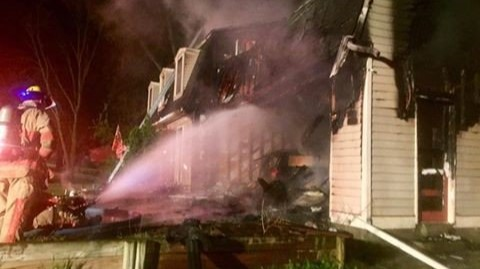 A total of 35 firefighters from the Red Wing, Goodhue and Ellsworth departments responded to the fire.
No first responders were injured while fighting the blaze.
The cause of the fire is under investigation.