MINNEAPOLIS -- A man was arrested Saturday after driving a van into a Minneapolis liquor store.
The incident happened around 1 p.m. at River Liquor Store on Lowry Avenue and Marshall Street. The driver of the van ran from the scene, but was found a short time later with the help of a K-9 unit.
No one inside the building was injured in the incident, but there was significant damage to the store.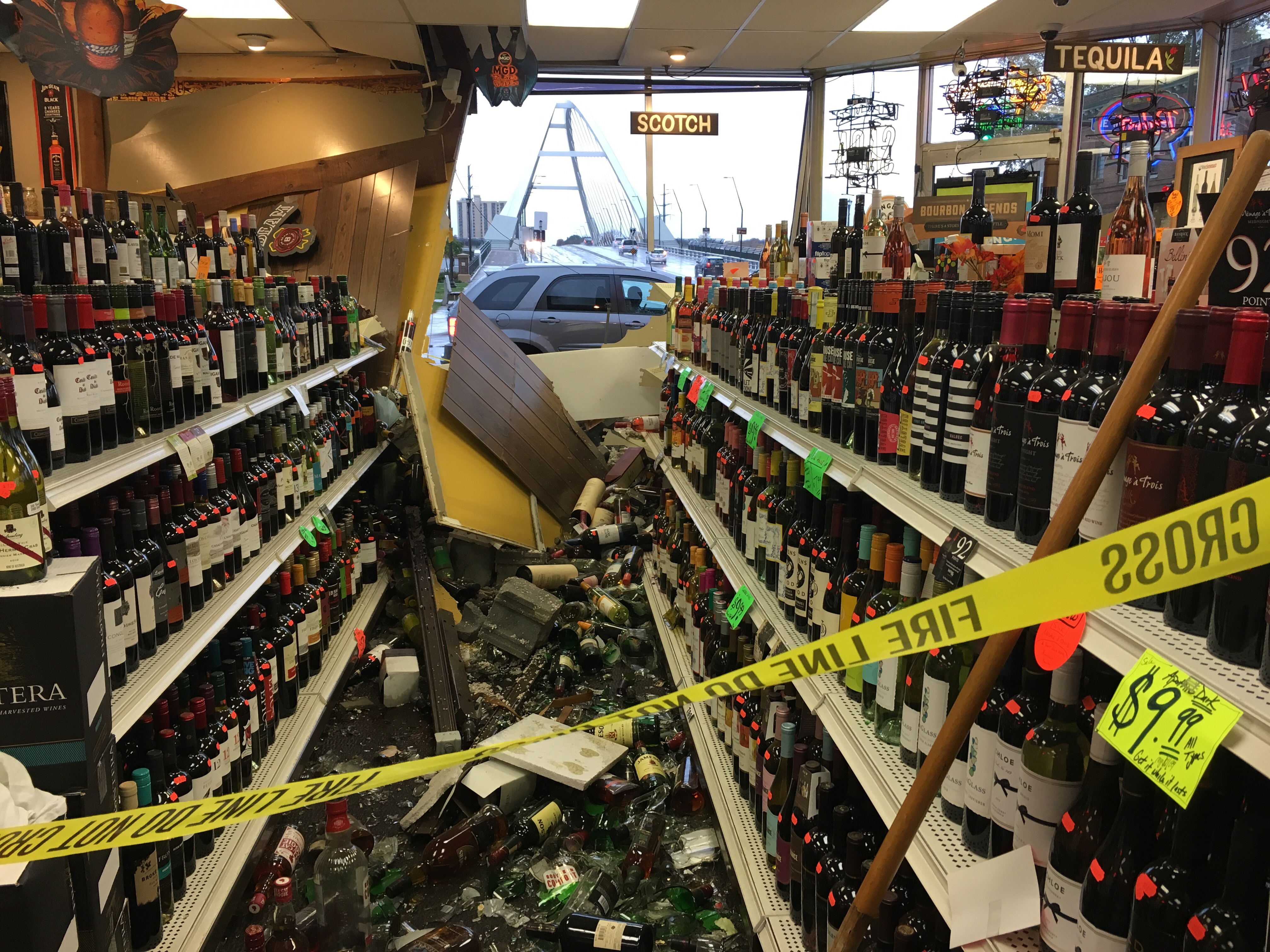 The store's owner, Robert Marget, and another clerk, were inside of the building at the time of the crash.
"It was just a loud noise and we looked down and it was just a cloud of dust. It was huge," said Marget.
Since news of the crash, people in the neighborhood have been helping his family by patching up the wall and cleaning up shards of glass and brick.
"I drove past it earlier on my way home and just had to come," said Josh Siwek, who was busy cleaning up outside of the building.
The damage is concentrated on a wall where the most expensive liquor is sold. While Marget will be out thousands of dollars, he only sees it as a minor setback and hopes to have the store remodeled by Thanksgiving. Until then, his store will stay open. Marget says he's thankful for the help he has received.
"Makes you feel that you're just not a spot for people to shop, that you're actually part of their lives. You're a part of their community," said Marget.
River Liquor Store has been open and family-run for 70 years.