ST PAUL, Minn. – More than seven decades after he was killed, a World War II veteran is returning home to Minnesota.
Marine Sgt. James Hubert, a Duluth native, was killed in the battle of Tarawa on Nov. 21, 1943. The battle was the first major U.S. offensive in World War II and a turning point in the fight to secure the Pacific islands from the Japanese.
Sgt. Hubert was buried on the island in an unmarked grave. His remains were found in 2015 when a contractor found a trench that contained the remains of 40 U.S. Marines who had died in battle.
Thursday, some of Hubert's family from as far as Britain saw the items buried with his remains for the first time.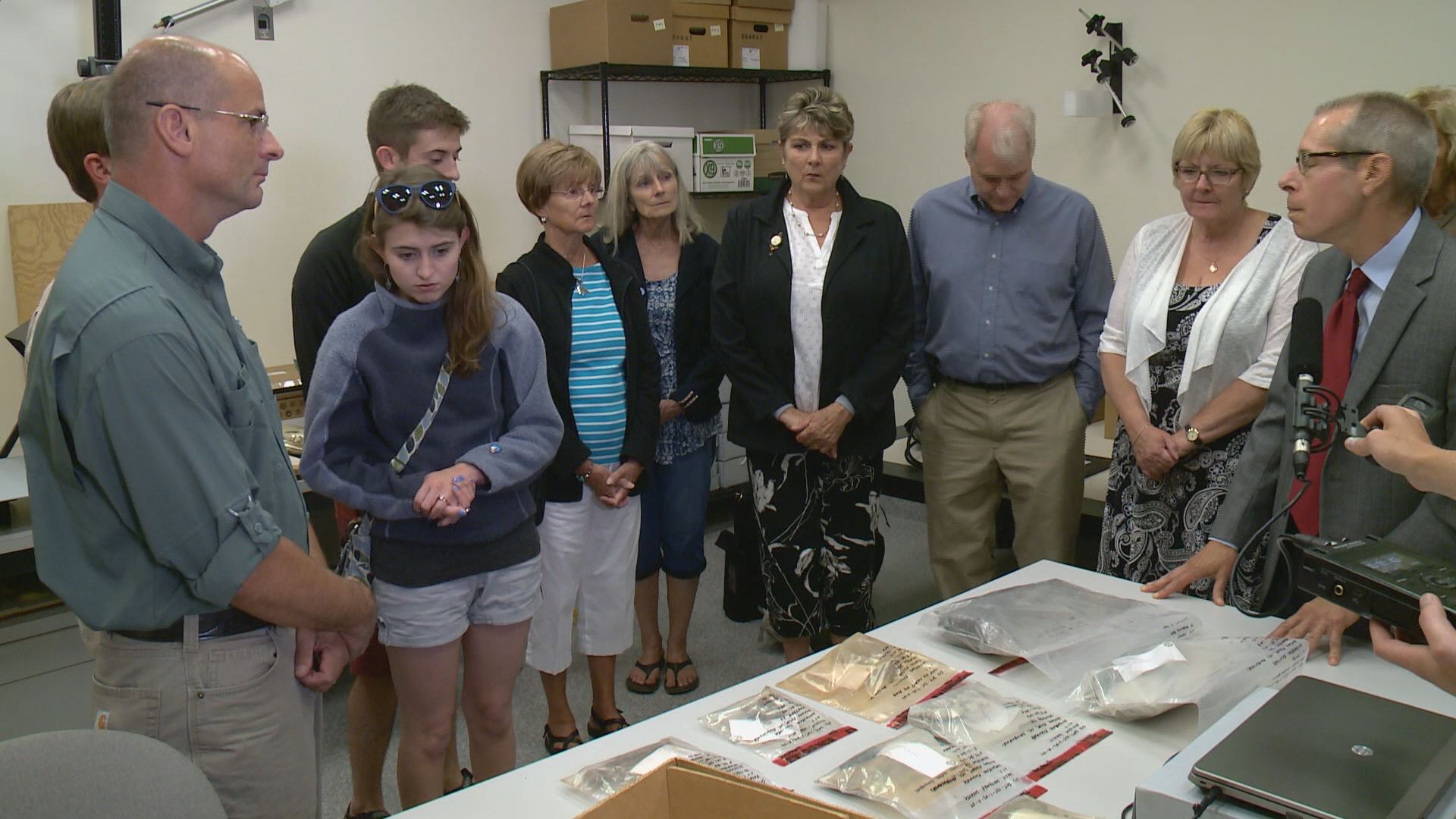 Among the artifacts, a knife, a first aid kit, compass and a belt buckle. Also included are the soles from the leather combat boots Sgt. Hubert wore. They were labeled left and right for each foot.
"That was literally the soul of him, everything else was something issued to him. The boots were something he wore," Hubert's nephew Jay Hagen said. "To see those pieces come back was pretty amazing. This would've been the closest thing to him. I thought that meant a lot even though there aren't many artifacts left here."
Hagen said they were able to positively identify his uncle following DNA testing. Some of the personal items were donated to the Minnesota Historical Society for preservation. That almost didn't happen.
"We thought, this stuff is frivolous. Why would we need all of this," Hagen said pointing to the personal items. "I checked the box to dispose of and a few weeks later we said, ' wait a minute this could go in museum.' It's a MIA story that has to be told."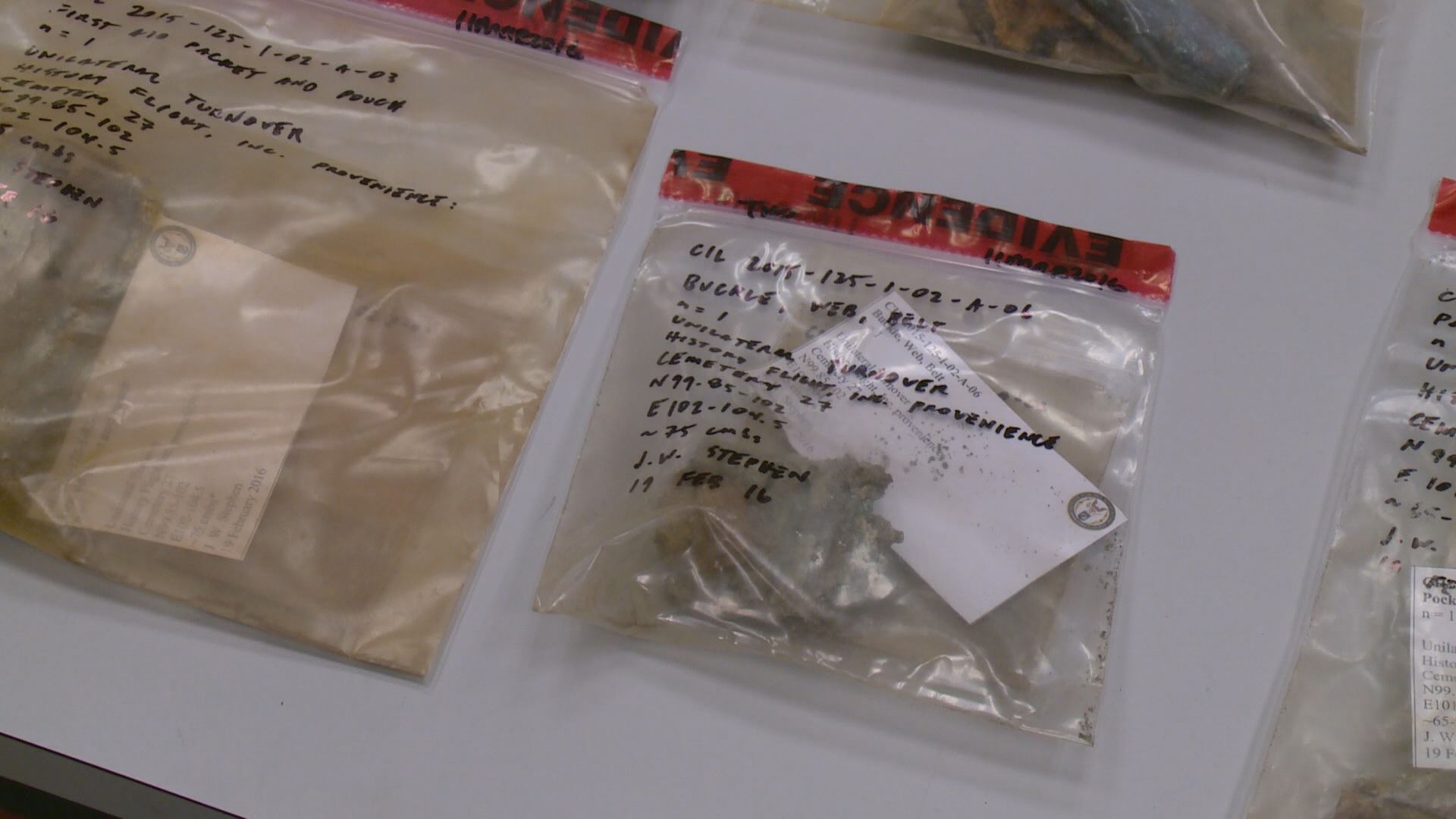 And curators at Minnesota Historical Society hope to tell Sgt. Hubert's story. Minnesota's Greatest Generation is one exhibit at the History Center highlighting World War II. For now, Curator Adam Scher said Hubert's artifacts won't be on display but stored in the historical society collection.
"This is the only example of artifacts we have where a solider was unaccounted for 70 years and his remains were recently discovered," Scher said.
Scher said during the war, surviving Marines and solders would discard personal belongings in the ocean, rarely burying personal items of the fallen.
Sgt. Hubert will lie in repose at Fort Snelling National Cemetery to allow Twin Cities veterans groups to pay respects. He will then be buried at Duluth's Calvary Cemetery in the soldier's rest section, near his parents.