LONG PRAIRIE, Minn. - There are just a handful of drive-in movie theaters remaining in Minnesota. This week one of them sustained serious storm damage.
The Long Drive In in Long Prairie draws people from around the state. But according to a GoFundMe page, the venue experienced straight line winds "causing irreparable damage to the outdoor screen."
It's been a labor of love for Dan and Michelle Klosman since taking over the Long Drive about 5 years ago. Michelle's parents previously owned the theater which has been in operation for more than 60 years.
"It was hard. I see what my parents went through to get this place to work and I knew it was a lot of work to get it to where it needed to be." Michelle said. The theater shows movies every Thursday-Sunday during the summer and can be a destination for people around Minnesota.
"We have people come from all over even out of state, said Dan. "We created camping spots because it's become a destination for a lot of people."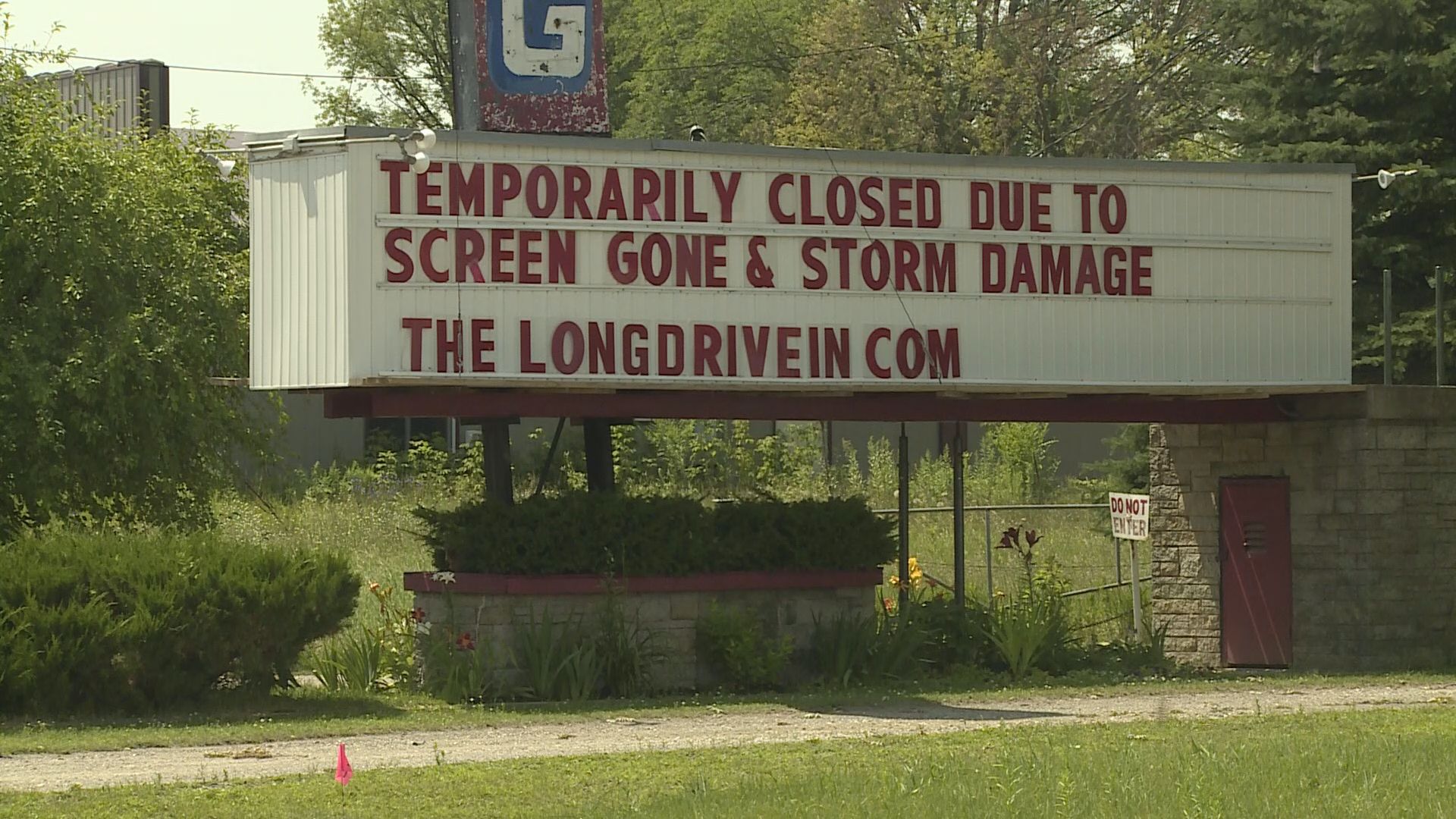 On Monday, storms and high winds ripped through Long Prairie causing major damage to the drive-in screen. Several panels were torn off and much of the wood support beams were broken. Although they don't have an official estimate on cost, the Klosmans say it's likely in the tens of thousands of dollars to replace the screen and are unsure what their insurance will pay for.
"It's almost ridiculous how emotional you get," Michelle said. "Just the thought of that 60-year-old screen sitting up there, watching over the lot and the story it could tell about all the movies and people over the years."
"You just hate to lose these things. We have lost so much of the good ole days that I just don't want to see that happen here. Long Prairie just can't afford to lose another business," said Melissa Kolstad, who created the page.
"The drive-in brings in so many people from outside of our community. They visit, they camp, they eat. It's affecting not only the Klosman family but the community."