ST. PAUL, Minn. - A St. Paul man is charged with second-degree murder after a dead body was found inside his garage, covered in several layers of plastic bedding and highly decomposed.
According to the charges, John Michael Erickson, 49, was confronted by several friends of 47-year-old Allan Bishara Aguilar, of St. Paul, who had been missing for several weeks.
Aguilar was last seen alive on June 13 and no one had heard from him since. Charges say friends of the Aguilar, who they referred to as "Buddy," heard Erickson threaten to shoot Aguilar if he ever saw him again. Sometime after that threat was made, those friends became suspicious of Erickson saying he typically had his garage door open and it was a place where neighbors and friends would drink and hang out -- but all of a sudden, it was constantly closed.
The friends confronted Erickson and forced the garage door open, where they found a decomposing body covered in bedding and concealed under debris.
Police were called and the body was identified as Aguilar.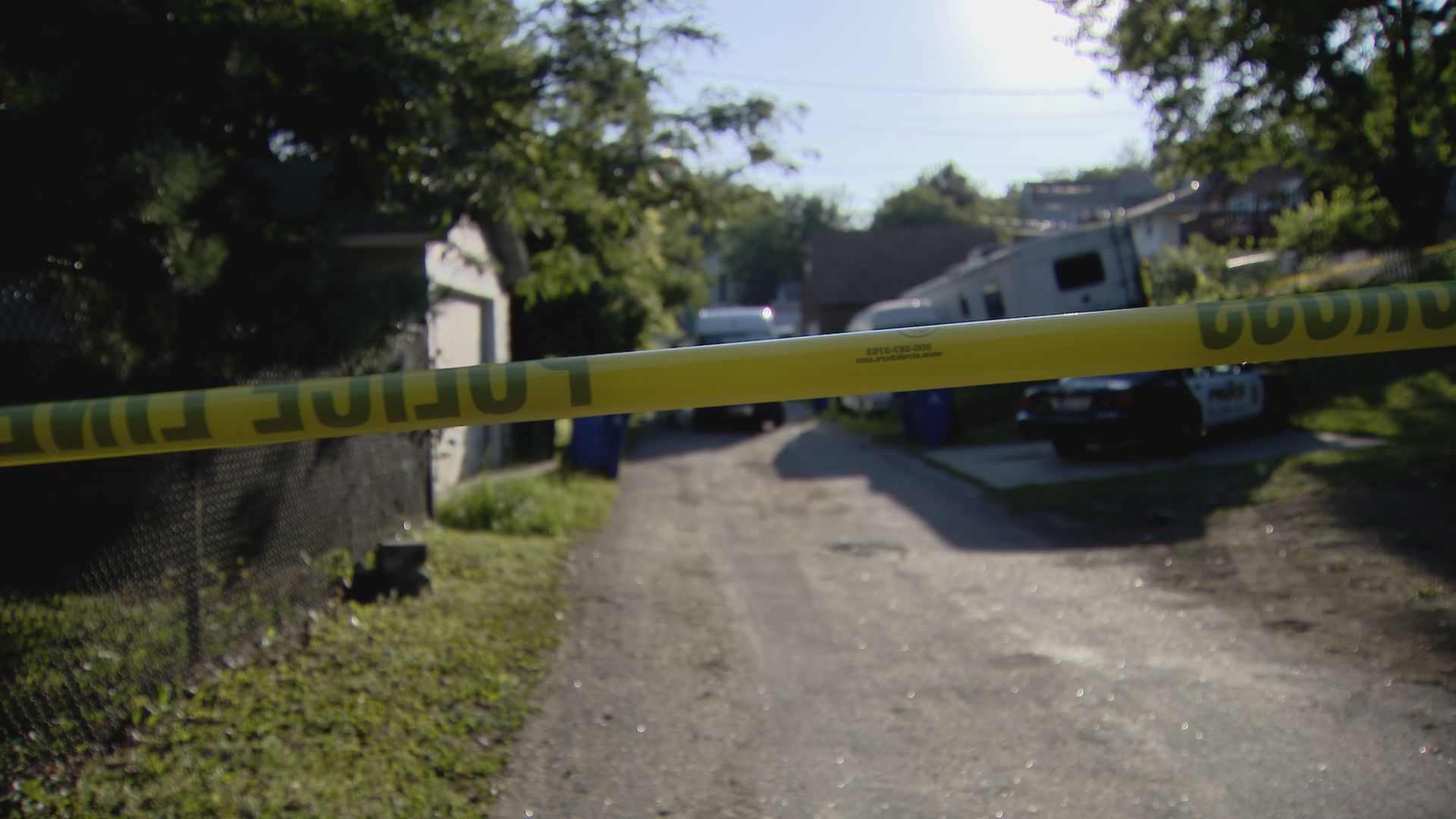 When questioned by police, Erickson started swearing and then said, "Just take care of my dog for me. He's a good dog. Very smart."
Charges state officers spoke with one of the men on scene when the body was discovered. He said he spoke with Erickson days earlier and had noticed a smell and an influx of flies in the area but Erickson told him he just buried his dog.
Erickson told the man he had some things to take care of and asked the man to go into the garage but at the time, he refused. Erickson then told him he had a coffin in the garage but the man thought he was just speaking while under the influence of alcohol.
In an interiew with police, Erickson said he allowed a neighbor to work on cars in his garage but later discovered half of his tools were missing. The neighbor told him "Buddy" took them. Erickson confronted Buddy and the neighbor and said he wanted his tools back.
A week later, Erickson said he heard something in his garage and when he went in to see what it was, he was hit by a bat. Erickson said he wrestled with the person and grabbed part of his metal jack from his tool bench, then struck the person four or five times.
Erickson admitted he killed the intruder, according to the charges, then wrapped him in plastic and rolled him over to the corner of the garage.
According to the charges, "Erickson said he was hoping the maggots would take care of the body because he didn't know what to do with it."
He said the next morning he recognized the body as Aguilar.
The medical examiner has ruled his death a homicide with the cause of death, "extensive fractures of Aguilar's skull."
SPPD investigating body found yesterday on 600 block of Lawson Ave. E. Ramsey Cty. ME has ruled it a homicide. More info to follow.

— St. Paul Police PIO (@sppdPIO) July 15, 2017
Police said Saturday that two people who live at the address were arrested, Erickson and a woman, who is being held on suspicion of interfering with a dead body-concealing evidence.
"Every homicide in the city is disturbing, concerning," St. Paul Police Public Information Officer Steve Linders said. "But when someone conceals a body for a significant length of time, you have to wonder why, and I think that's what our investigators are trying to figure out."
Linders said police have been called to the residence about a dozen times in the last year for various reasons.
This is the 15th homicide in St. Paul this year.