MAPLE GROVE, Minn. - There was no tornado in Maple Grove, but significant wind gusts Tuesday morning were apparently enough to bring down an important part of the city's sports landscape.
City Park and Rec officials were notified around 9 a.m. that there appeared to be a breach in the Maple Grove Sports Dome, and about 45 minutes later the phones at City Hall started ringing with calls that the dome was going down.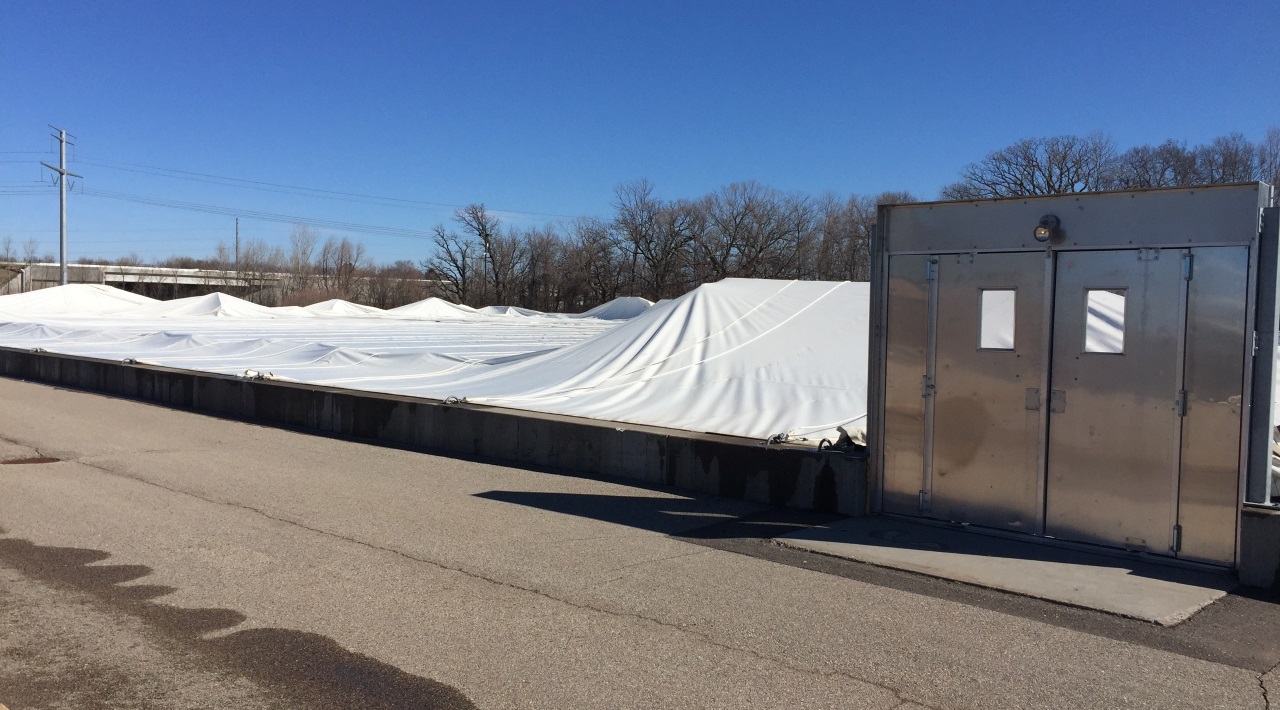 Maple Grove Park and Rec Director Chuck Stifter says videotape from an onsite camera showed that one of the structural cables appeared to release, indicating that a seam in the dome had split or been compromised. With continued wind gusts "the soft spot starts tearing. Once it starts, there's no stopping," he said.
Stifter says the Sports Dome is typically inflated in November and is taken down for the summer-fall season in mid-April. It is mainly used in off-season training for athletes involved in soccer, baseball and softball, lacrosse and football. In six years of operation he says that the contractor responsible for keeping the dome inflated has repaired a number of holes, but not catastrophic failure like this.
Crews from the dome's contractor have been on site assessing the damage and figuring out if the fabric and skeleton can be fixed with the goal of reopening in a week or so. Stifter says there are plenty of renters who have already paid for time, and if things can't be repaired the city will lose money.