EDEN PRAIRIE, Minn. - Bob Brott is a seasoned fisherman. And on a trip to Lake of the Woods with his cousin two weeks ago, they were having a blast.
"We caught our limit of walleye between 17-19 inches in a matter of a couple hours," Brott said.
But then, in the evening, his 17-foot boat started taking on water.
"And I turned around, and I couldn't believe it. I saw water coming up through the floorboard, which means there had to be anywhere from 75-100 gallons of water in the back of that boat," Brott said.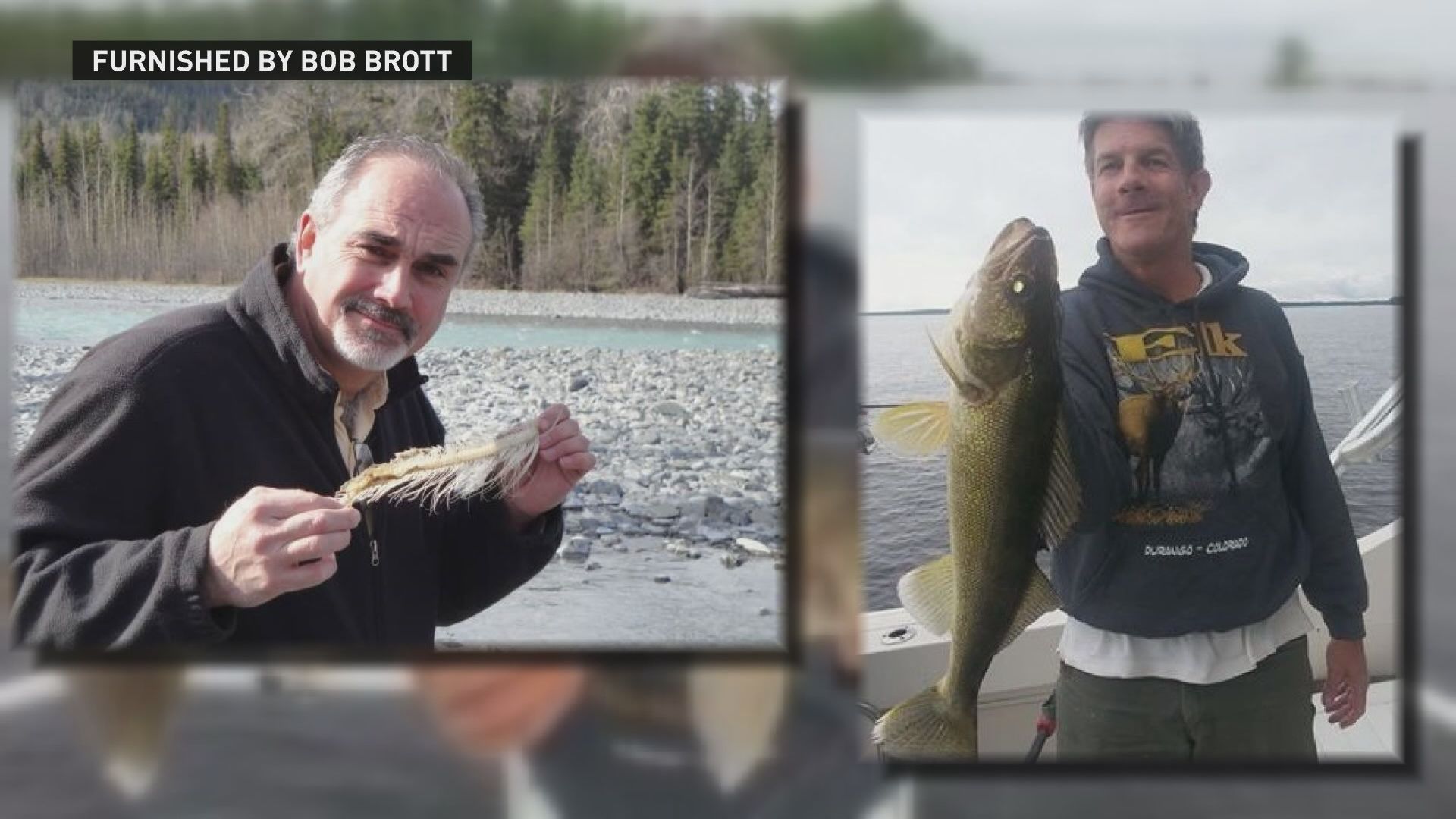 They only had time to grab life jackets, jump, then ride the keel of the upside-down boat into the night.
"We spent probably two to three hours in the dark, drifting," Brott said.
They drifted to a deserted island on the Canadian side of Lake of the Woods, where they would spend the next two days.
When Bob's Bic lighter dried, they started a bon fire and built a lean-to for shelter.
They boiled water 12 ounces at a time in a pop can they found, pouring it into a makeshift five-gallon pail canteen.
"Ultimately what kept us from dehydration was boiling that water and drinking a lot of lake water there," Brott said.
The duo even built a raft in hopes of floating toward fishing boats a mile away, but luckily, the Royal Canadian Mounted Police found them first.
"We had flags that we made and shirts that we were waiving frantically," Brott said.
Bob says the experience won't stop him from taking his next fishing trip on Lake of the Woods – but he says he will be a lot more cautious.