BLOOMINGTON, Minn. - The head of the Minneapolis FBI office says the investigation into the bombing of a mosque is their top priority and they going to focus every available resource on the case until it's solved.
Special Agent in Charge Rick Thornton says in a Monday news release that he can't answer certain questions due to the ongoing investigation. He says it will take time to develop the information necessary to determine who carried out the Saturday's attack and why.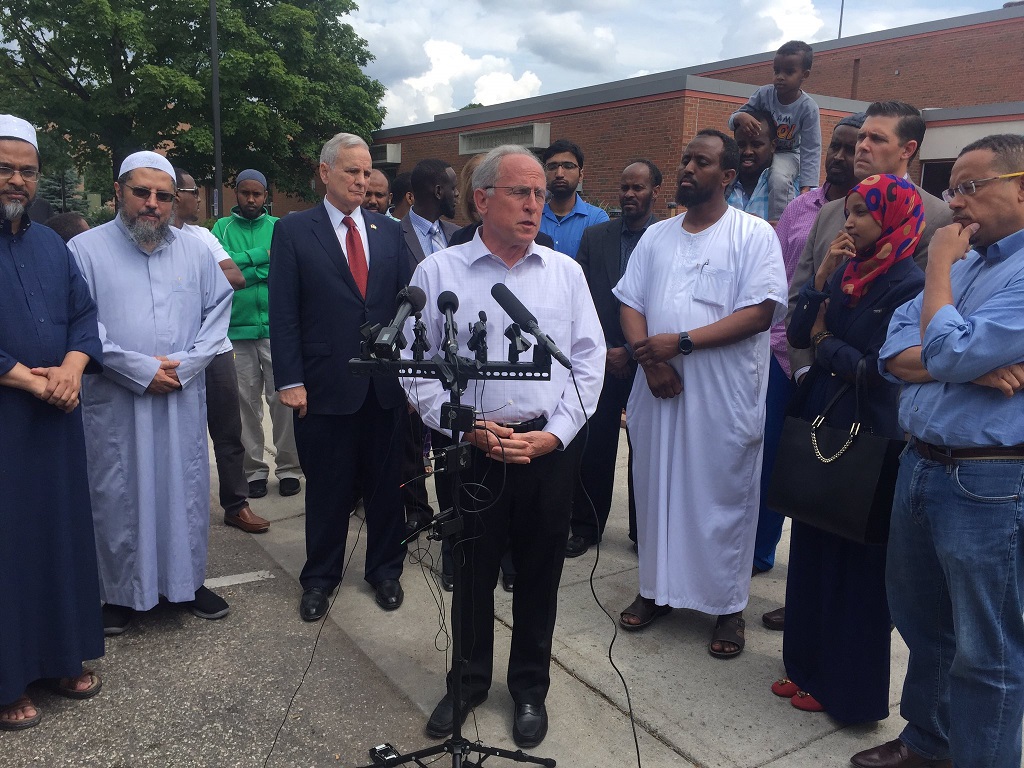 Nobody was hurt in the explosion, which happened just before morning prayers at the Dar Al-Farooq Islamic Center in Bloomington.
Mohamed Omar, of the Dar Al-Farooq Islamic Center in Bloomington, told The Associated Press on Monday that his community doesn't have the money for security cameras. He also says they didn't receive any threats before Saturday morning's attack or claims of responsibility afterward.
Officials say witnesses saw someone throw something from a truck or van before the blast and saw a vehicle speed away afterward.