MINNEAPOLIS, Minn. – More than 1,000 people came together at Minnehaha Academy for a unity walk, organized to give the community space to reflect and heal, almost two weeks to the day after a gas explosion at the school took two lives and injured many.
Minnehaha Academy officials called the unity walk an opportunity "to come together, to pause, to remember, to call on the Lord, and to look forward together."
Minnehaha Academy President Dr. Donna Harris led a ceremony thanking the community and first responders.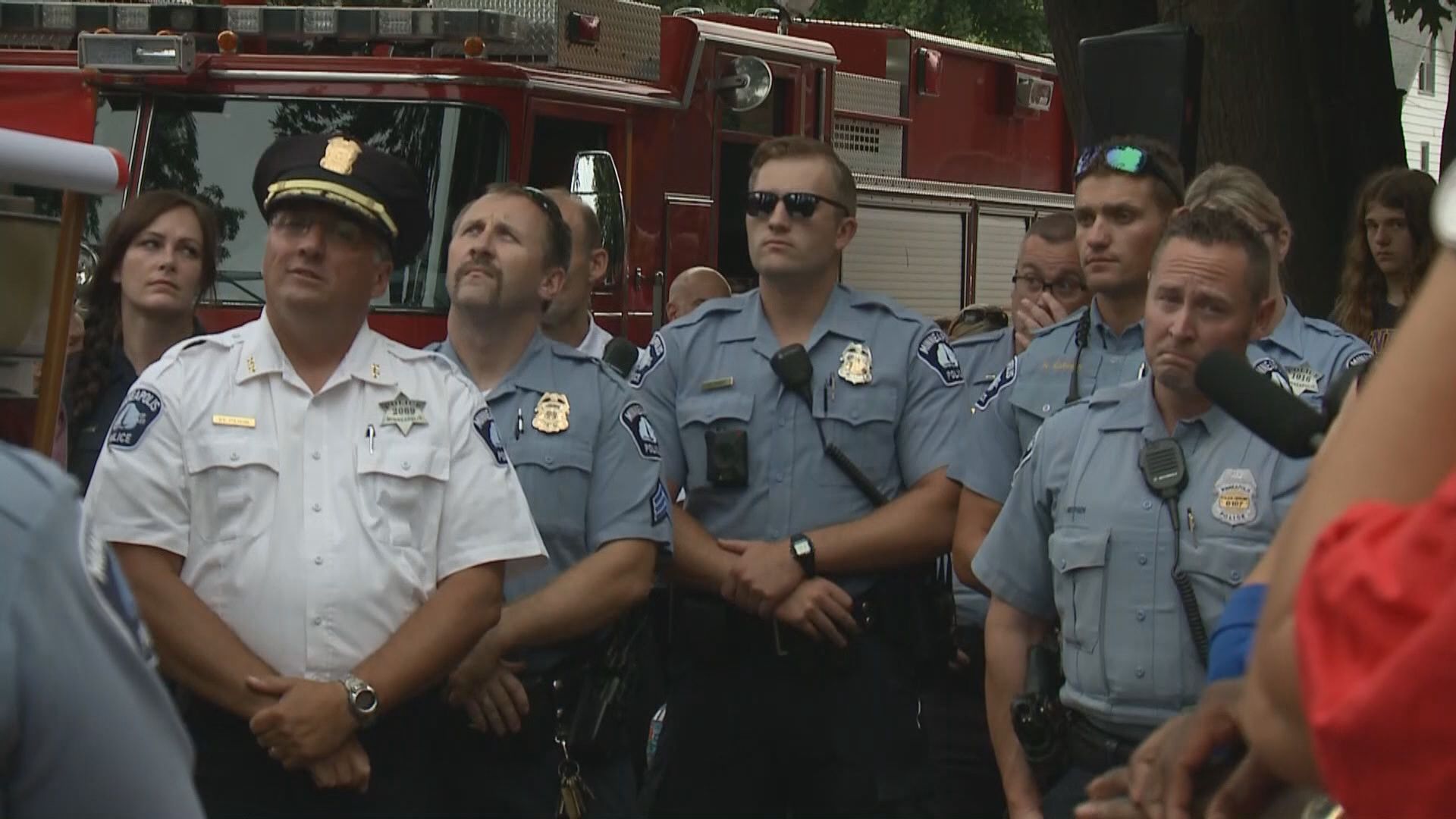 "We remember John and Ruth and the joy they brought to our community, we pray for the walking wounded among us who still bear the trauma of this event," said Dr. Harris. "Thank you for this community that is surrounding us with your love."
Minneapolis Police Officer Dean Milner, who was the first police officer on scene when the explosion occurred, participated in the walk, and was moved by the emotion and support offered.
"There is some instinct inside us that kicks in and I don't think we process it until hours later, sometimes days later, and that was the case for me," said Officer Milner.
"I saw the first gentleman that was trapped down there and we just started digging him out," he recalled.
Officer Milner then described the superhuman strength he witnessed when he and other arriving officers assisting in pulling out Minnehaha Academy assistant soccer coach Bryan Duffey from a collapsed wall.
"We lifted that wall so they could pull him out to safety and put him on that stretcher and I could tell you right now in a million years I could never do that again," said Officer Milner. "I do believe God intervenes and gives you what we need to do what you have to do at the time."
The heroes rising from that frightening morning are also why Minnehaha Academy organized the walk. Dr. Harris thanked many staff members who ran to alert others moments before the building exploded.
The night ended when school employees helped raise an American flag outside Minnehaha's lower campus as a symbol of a new motto, #TogetherWeRise.
"Gathering today to lock hands and hearts is the healing balm we need," said Dr. Harris. "Together we rise."