JACKSONVILLE, Fla. - If you saw video of a swamped portion of downtown Jacksonville Monday, you saw more than Trish Drewes – a Minnesotan native – who lives about 20 miles away.
"It's really weird being in the middle of this and really not knowing what's going on," said Drewes, when contacted Monday. Her power was out - as was her internet - as Drewes hunkered down in her home with several family members.
"There's no social media, there's nobody out and about really," Drewes said. "You walk out and all you hear is generators. You just hear that engine running."
Overnight Drewes heard something more sinister. "When the big winds would come and the gusts would come, the whole house would kind of shake and the windows – you couldn't help but wake up," she said.
Drewes' granddaughter Chloe woke up, too. Drewes sent KARE 11 a photo of the 5-year-old having breakfast by lantern at 4:30 a.m.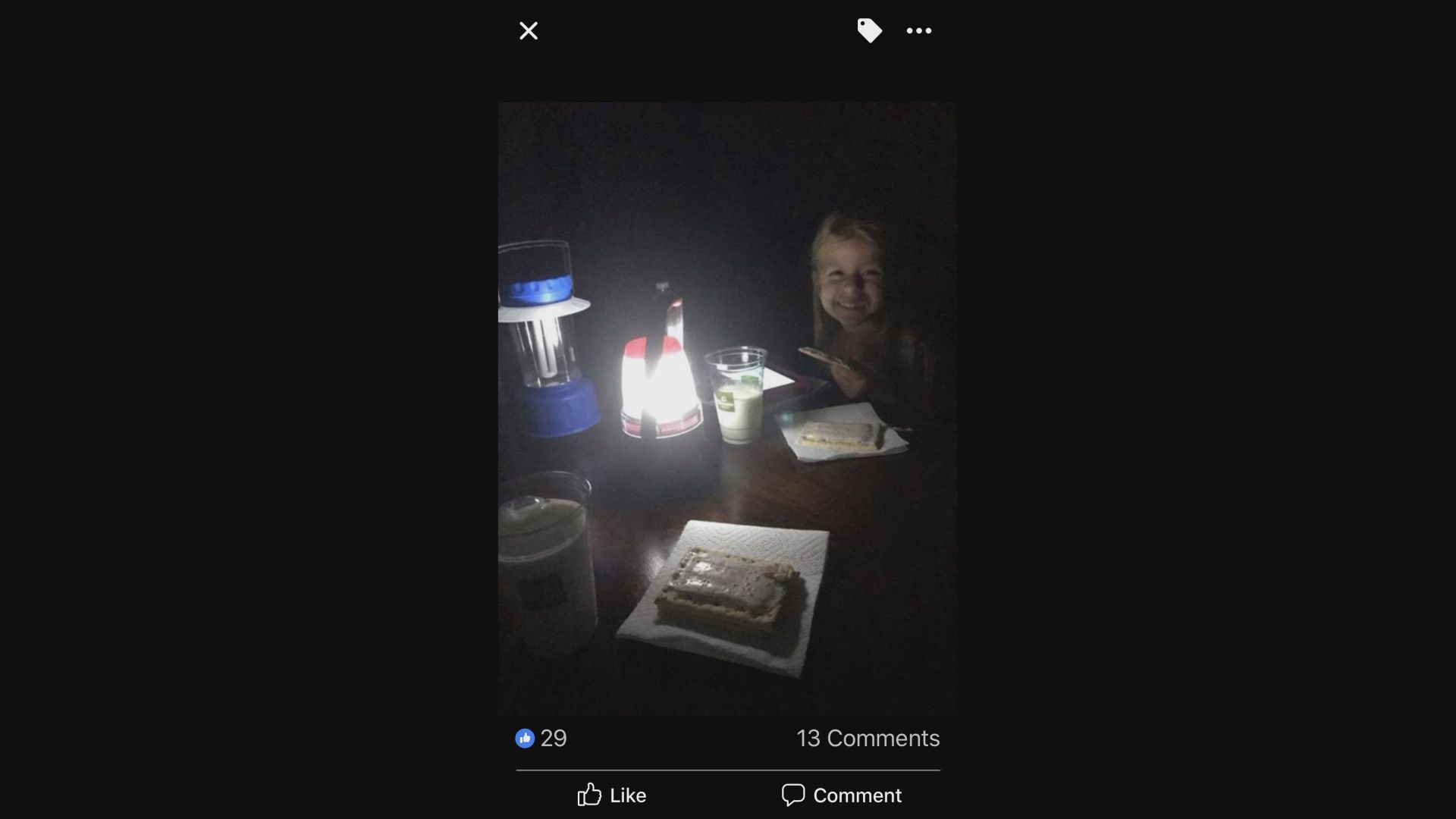 "The county I live in, 86 percent have lost power and they said be prepared for up to five days," Drewes said.
Drewes moved to Jacksonville six years ago for her job with Twin Cities-based Optum.
Now Jacksonville has some work of its own ahead, while Drewes is grateful for one thing in particular. "We're safe, we're safe," she said.