MINNEAPOLIS (AP) - Religious leaders and advocates in Minnesota's large Somali community are condemning an attack in Somalia that killed more than 300 people.
More than 300 people died in a truck bombing Saturday in Somalia's capital of Mogadishu, and nearly 400 more are injured. Scores of others are missing. At least one Minnesotan, Ahmed AbdiKarin Eyow, died.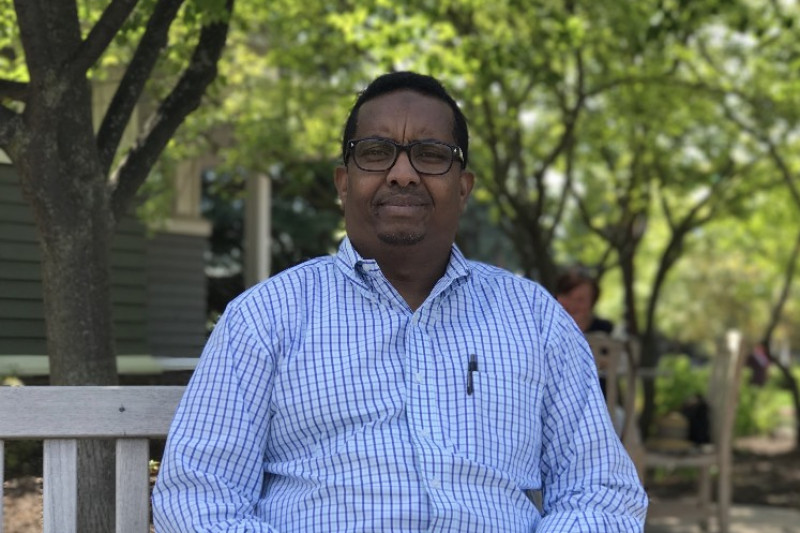 Mohamed Omar, Executive Director of the Dar Al-Farooq Center in Bloomington, says many Minnesotans still don't know if their loved ones and friends are OK.
"We learned this morning one of our community members' father is still missing," Mohamed Omar said. "We don't know up to now if he's among the dead."
Mohamed Omar says the Bloomington Islamic community is already mourning the loss of Ahmed Eyow, 50, a father of three who fled Somalia to the U.S. in 1991. He was among the first Somali-Americans identified as killed in the attacks.
"His loss will be an empty space in our heart," Mohamed Omar said.
Imam Hassan Mohamud said the attack has shocked the entire country and will forever change Somalia moving forward.
"It's the 9/11 of Somali people," Imam Hassan Mohamud said. "We will never forget what happened."
Join us tonight from 4:30-6:30pm at the Brian Coyle Center for a vigil for peace and prayer for the people of Mogadishu #standwithMogadishu pic.twitter.com/TBK7Vz8JGj

— Ilhan Omar (@IlhanMN) October 16, 2017
Minnesota Rep. Ilhan Omar is hosting a vigil in the heart of a Minneapolis Somali neighborhood on Monday evening to pray for the people of Mogadishu and families who lost loved ones.
Omar says she hopes Minnesotans of all races and religions will join in the event. She says: "We stand united for peace, and a world without terror."
Representative Omar added the country does not have the capacity to deal with the tragedy in the way western countries do.
"So think about if this were to happen even here it would take a lot of coordination, it would take a lot of agencies to respond to that, now imagine it happening in a place where none of that exists," she said. "There are no systems, no infrastructure."
And regardless of what you know or think you know about Somalia, this bombing, she says, is not normal. And we shouldn't just accept it, no matter the location of the terrorism.
For Minnesotans looking to help the victims and their families, local leaders suggest donating to the Humanitarian African Relief Organization, or HARO, which is helping with efforts on the ground. There is also a GoFundMe page set up to help support the family of Ahmed Eyow.