BUFFALO, Minn. – Folks from the North Star State are lending a helping hand to the Lone Star State.
Strangers from all over Wright County came together in Buffalo on Saturday to collect supplies and necessities – part of an emergency relief effort to help those impacted by Hurricane Harvey in Texas.
"There is no fence here," said Phillip Parker. "There is no fence here. This is people helping people. This is Americans helping Americans."
Parker is a truck driver from Waco, Texas.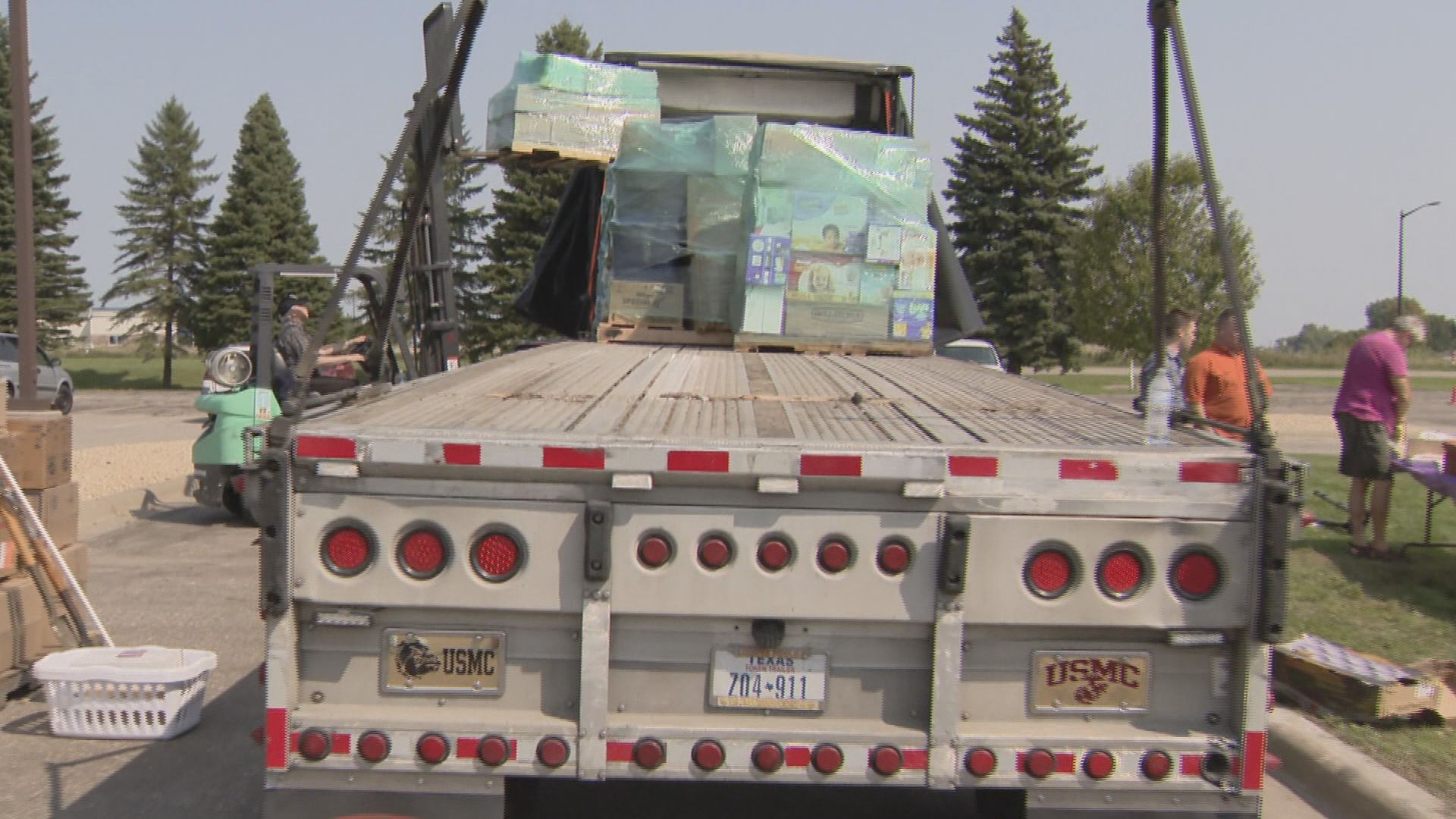 "It's just awesome," he said. "The outpouring of help and donations from the Minnesota family to the Texas family has just been awesome."
The volunteers who organized the drive said the supplies would be distributed to Texas on Tuesday morning.
"It is just hurting… We are God's hands and feet to help the people in Texas and if we can do a little bit to put a smile on their face, that's just a ray of hope," said Marlene Schaefer, a volunteer with the drive.