BLOOMINGTON, Minn. - A Minnesota couple who began their life together through an arranged marriage nearly 20 years ago renewed their vows Friday.
On June 13, 1998, Dave and Elizabeth (Bethy) Weinlick were married in the Mall of America rotunda after knowing each other for about five minutes. The spectacle drew national headlines.
On Aug. 18, 2017, in front of hundreds of people and Bethy fighting back tears, they renewed their vows. They hope to make the best of the remaining time they have together.
David has terminal colon cancer.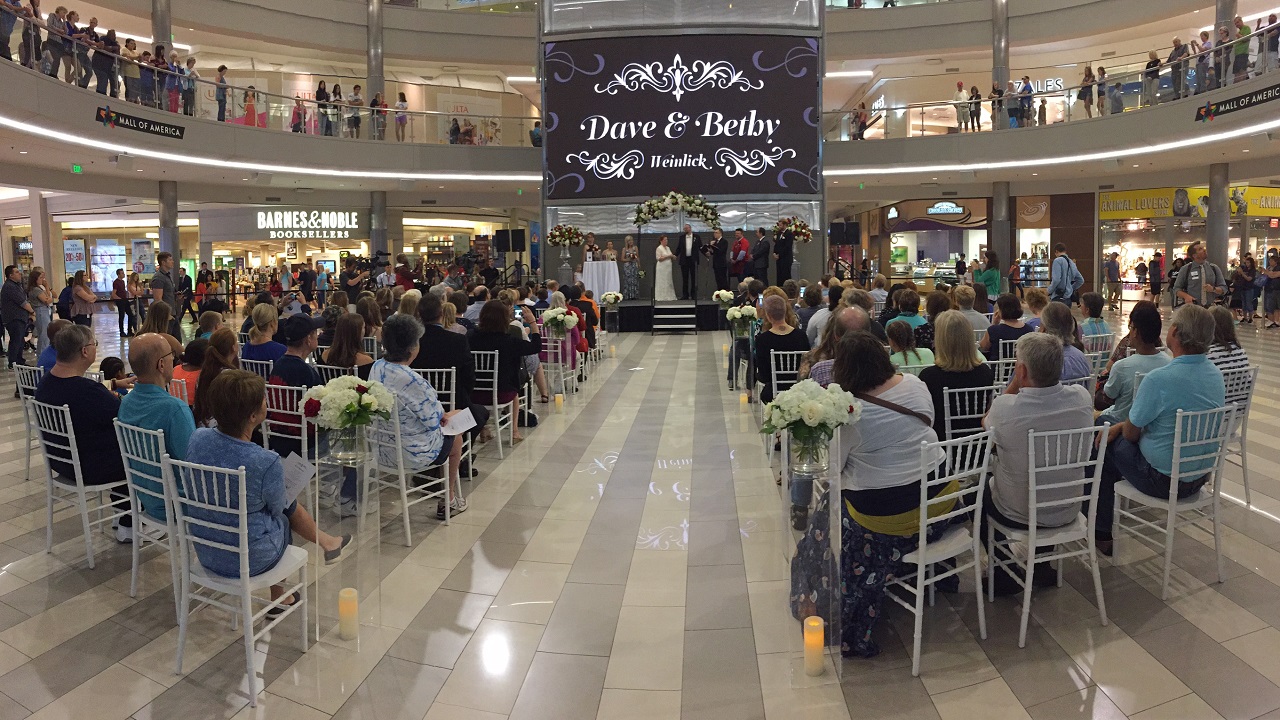 "Trying to dwell not on the fact that oh, there's a dark cloud in the future," said Dave.
"It's... it's gut-wrenching. I don't know how else to explain it. I can't imagine a future without the person you thought was going to be there," said Elizabeth.
The ceremony served as a symbol of everlasting love. It also served as a fundraiser for the Angel Foundation, an organization that supports families coping with cancer.
The Weinlicks have four children, Emily, Charlie, Zoey and Zed.
"We have a fantastic love story, and I know a lot of people can never say that... and for that I'm grateful," said Elizabeth.