ST. PAUL, Minn. - St. Paul police say a boy who went missing Wednesday night has been found apparently unharmed, but questions remain on exactly where he was for 24 hours. .
Police say 9-year-old Sebastian Wolbersen went fishing at Beaver Lake Wednesday evening and didn't come home.
Thursday evening, St. Paul police were seen actively searching the area around Beaver Lake for the boy.
Just before 10 p.m. Thursday night, police announced they had located Wolbersen, but offered few details about where he had been. A KARE 11 crew did capture images of a van being towed and boxes being carried out of a home near the corner of Mayland and McKnight, where the boy was found.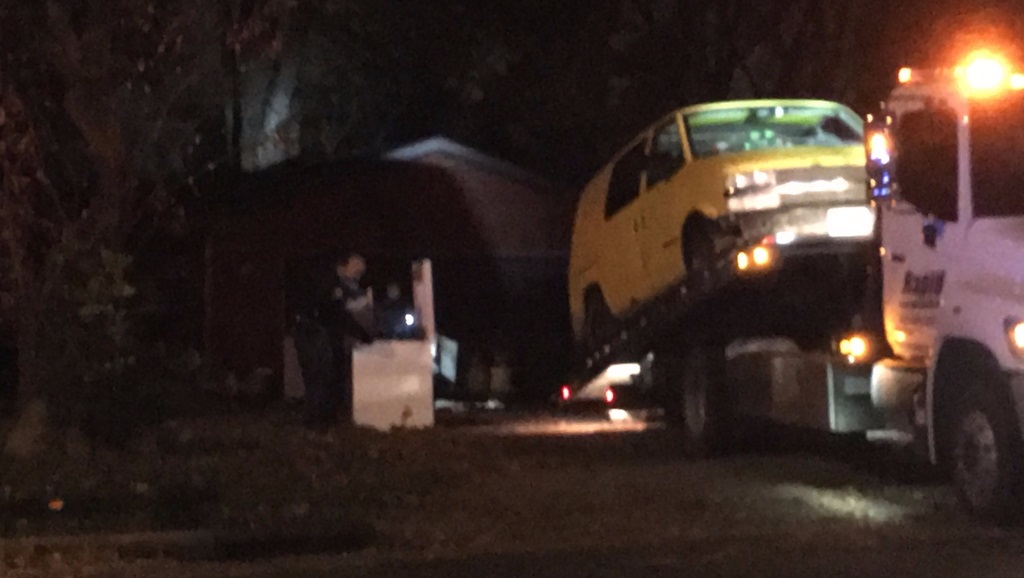 UPDATE ON MISSING CHILD: SPPD officers located Sebastian near Beaver Lake. He is safe and with investigators. No further info is available.

— St. Paul Police PIO (@sppdPIO) October 28, 2016
"We need to find him tonight and get him home to his family," said Sgt. Mike Ernster of the St. Paul Police Department. "We haven't had any indication that he went in the water, but last thing we knew was he was fishing at Beaver Lake, so right now we're concentrating on the area around Beaver Lake and in the neighborhoods and anywhere he may be -- any popular spot a 9-year-old may go to."
"I do not know the family, but I am the father of a daughter whose just a little older than this boy. Kids are kids and I think when they go missing they need to find their way home," said neighbor David Hilpert.
St. Paul Police organizing search for missing boy. Last seen at Beaver Lake last night. pic.twitter.com/bl23jlmAIx

— Ellery McCardle (@ElleryTV) October 27, 2016
Neighbors heard about missing boy. Started searching on their own in addition to police. Some say they've seen him fishing here many times. pic.twitter.com/U7TMIhdo7v

— Ellery McCardle (@ElleryTV) October 27, 2016
Neighbor I talked to says he heard of missing boy on the news, doesn't know him, but rushed out and started looking. pic.twitter.com/H3NeTuTPG5

— Ellery McCardle (@ElleryTV) October 27, 2016