ST. PAUL, Minn. - A St. Paul bride went back in time from 1910 to 1973 up to 2017 for her own wedding to honor her family's traditions.
"Oh my gosh, it was a photography high. I was, like, what just happened," said Jeannine Pohl, owner of Jeannine Marie Photography in St. Paul.
Three weeks before Colleen Dejno's wedding a photo shoot was scheduled at Semple Mansion in Minneapolis.
"My mother told me, I knew that we had her wedding dress, and I knew that we had my grandmother's because my aunt wore it in her wedding. And, then my mother told me, well, we have your great-grandmother's dress, too," said Dejno.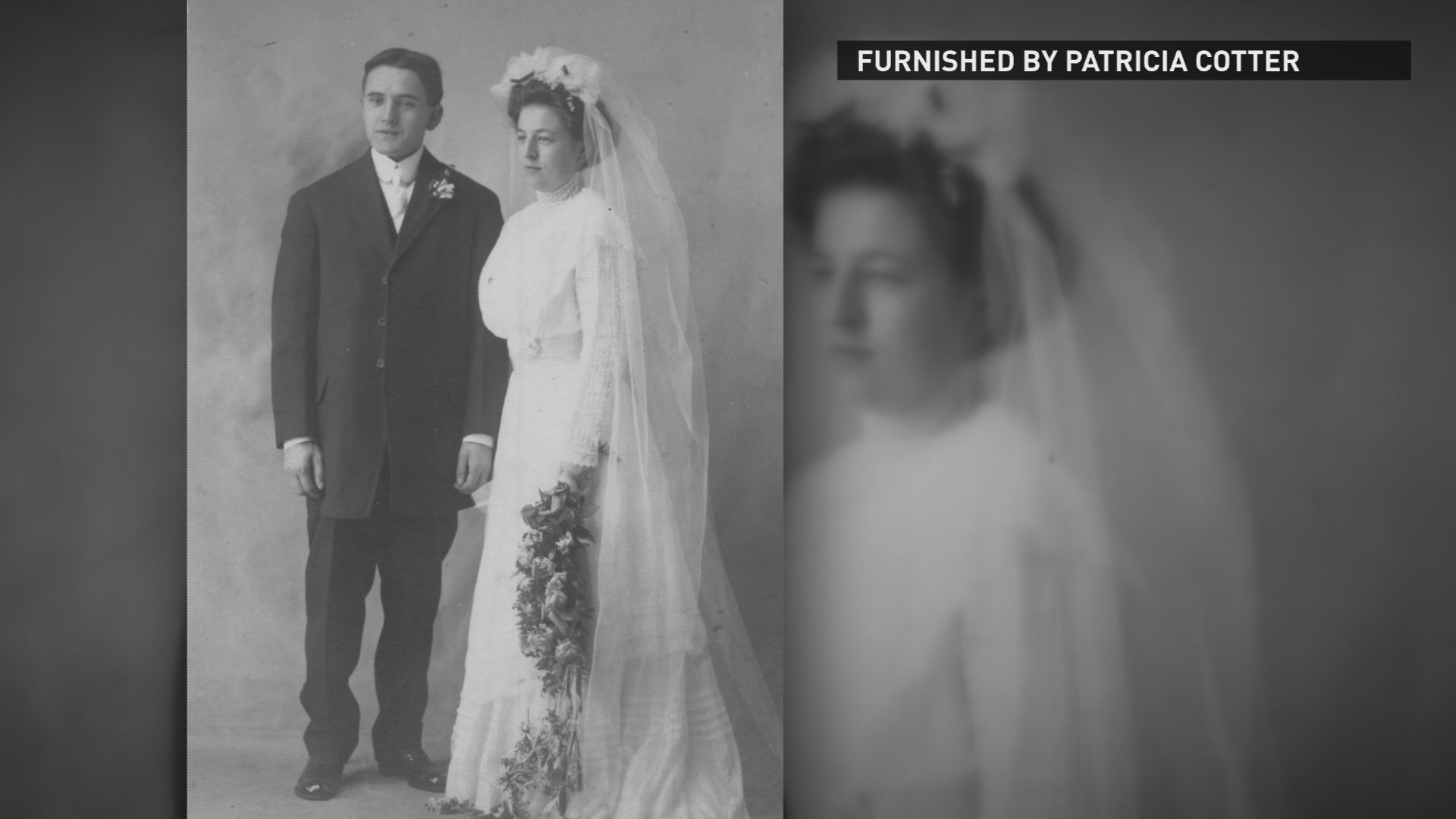 From 1910 great-grandma Mary's dress was the oldest.
"I thought, we have an over 100-year-old dress in our house, like, you've got to show this to me," said Dejno. "It was just in a bag, in a closet," said Dejno.
In 1910 William Taft was president before World War I and the Great Depression. Colleen's mom told her the story about the dress.
"My great-grandmother was actually a seamstress, and she made her own wedding dress. It was her wedding gift from her employer was that they gave her the fabric and they let her use her work time to make it," said Dejno.
Colleen tried it on. "So, I couldn't move a lot, I couldn't have done jumping jacks in it, but it went on," said Dejno.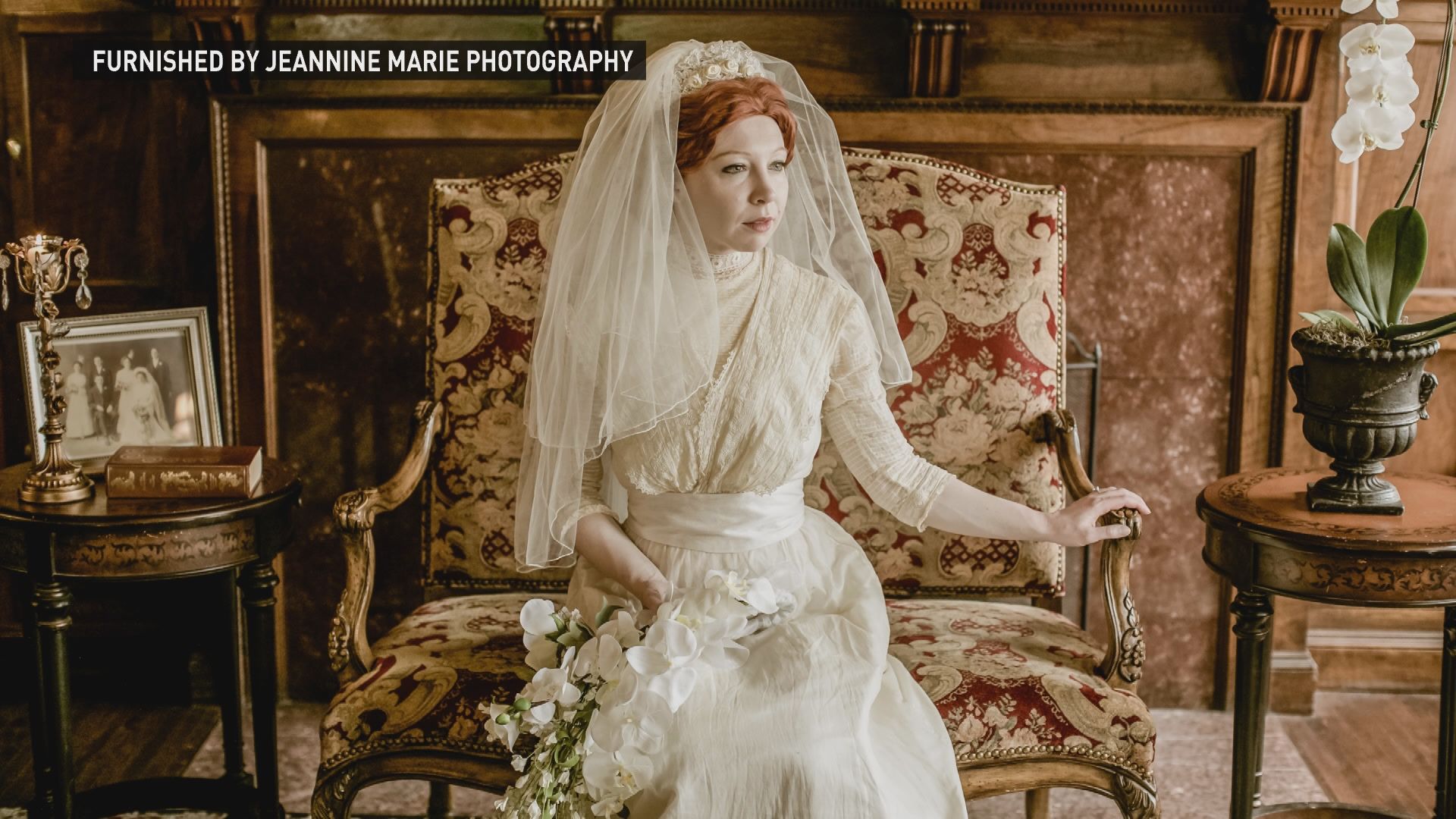 And, then it clicked. Colleen had her great-grandma's wedding dress. Her aunt had her grandma Jane's from 1947. Her mom, Patricia, still had hers from 1973. Her mother-in-law, Lucy, had hers from 1967.
And, they all fit.
"I don't know. That was just luck... I tried them all on and it was just...what are the odds, but they fit, so I should totally do this," said Dejno.
So, she called Jeannine Marie Photography, and said she wanted to wear four of her family's wedding dresses, and her own, for a pre-wedding photo shoot.
"When I was shooting it, I was like all of this seems like a different place and time," said Pohl.
The two analyzed the old wedding photos and tried to recreate them in tone and style at Semple Mansion. Colleen even found wigs.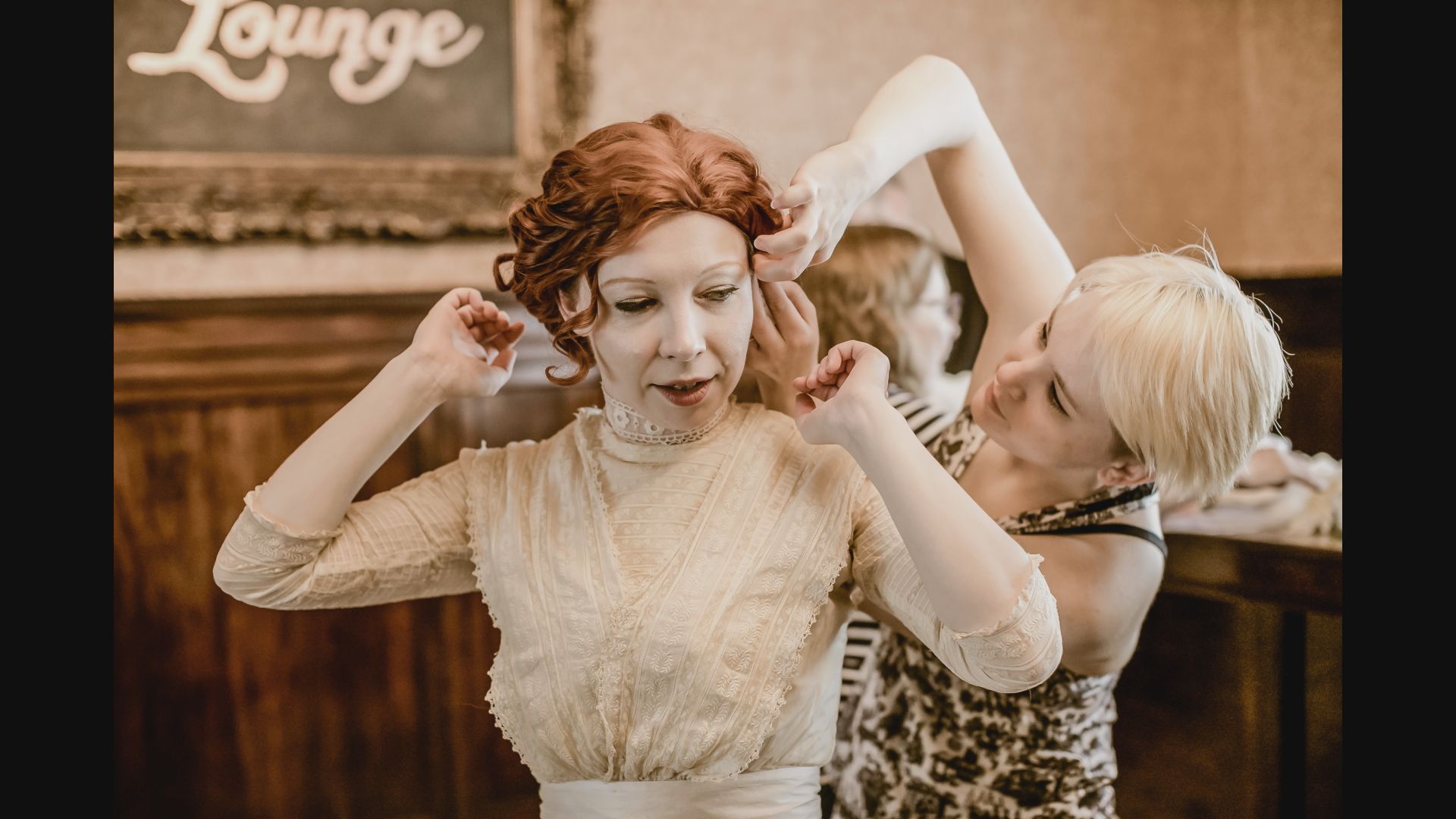 "The history of fashion has to do with hair, too. And, I knew that if I just had my hair, it wouldn't look right," said Dejno.
Her favorite? Great-grandma Mary's.
"So, I really felt a connection to her while wearing that thinking, 'wow, she made this with her own hands and now I'm wearing it,' and I felt that that was a really special one sort of between us, even though I had never met her," said Dejno.
Then, three weeks later, there went the bride, in her own dress, all dressed in white.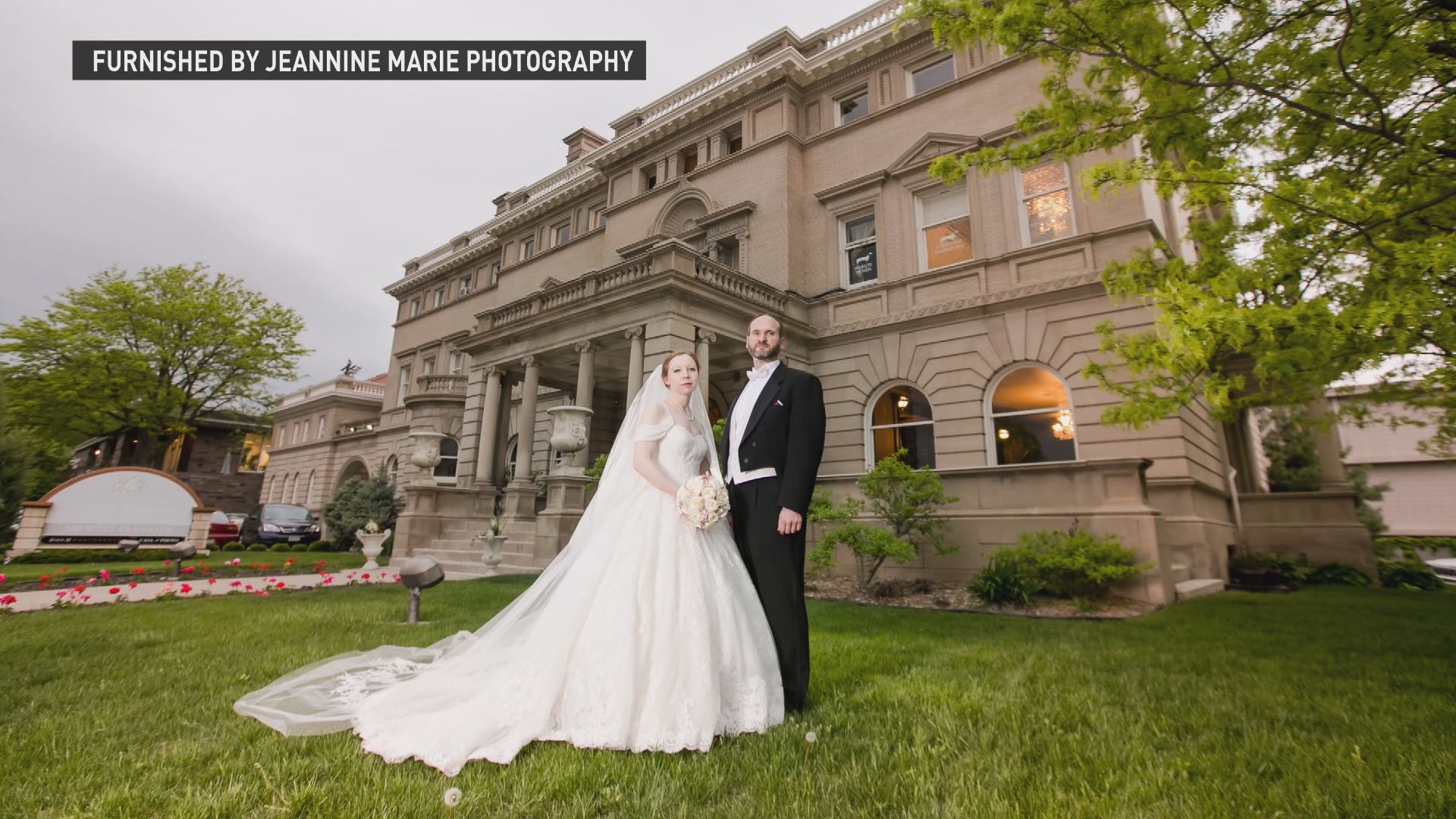 "If I have a daughter, we'll see if she thinks it's fun or whether she tells me, 'Mom, get out of here," said Dejno.