The Minnesota Women's Soccer League ( MWSL) is teaming up with Operation Glass Slipper to help make high school girls' prom dreams come true for 2018! MWSL.
President Angie Larson and Operation Glass Slipper Founder Pam Philipp appeared on KARE 11 to encourage the public to donate new and gently used prom gowns and accessories.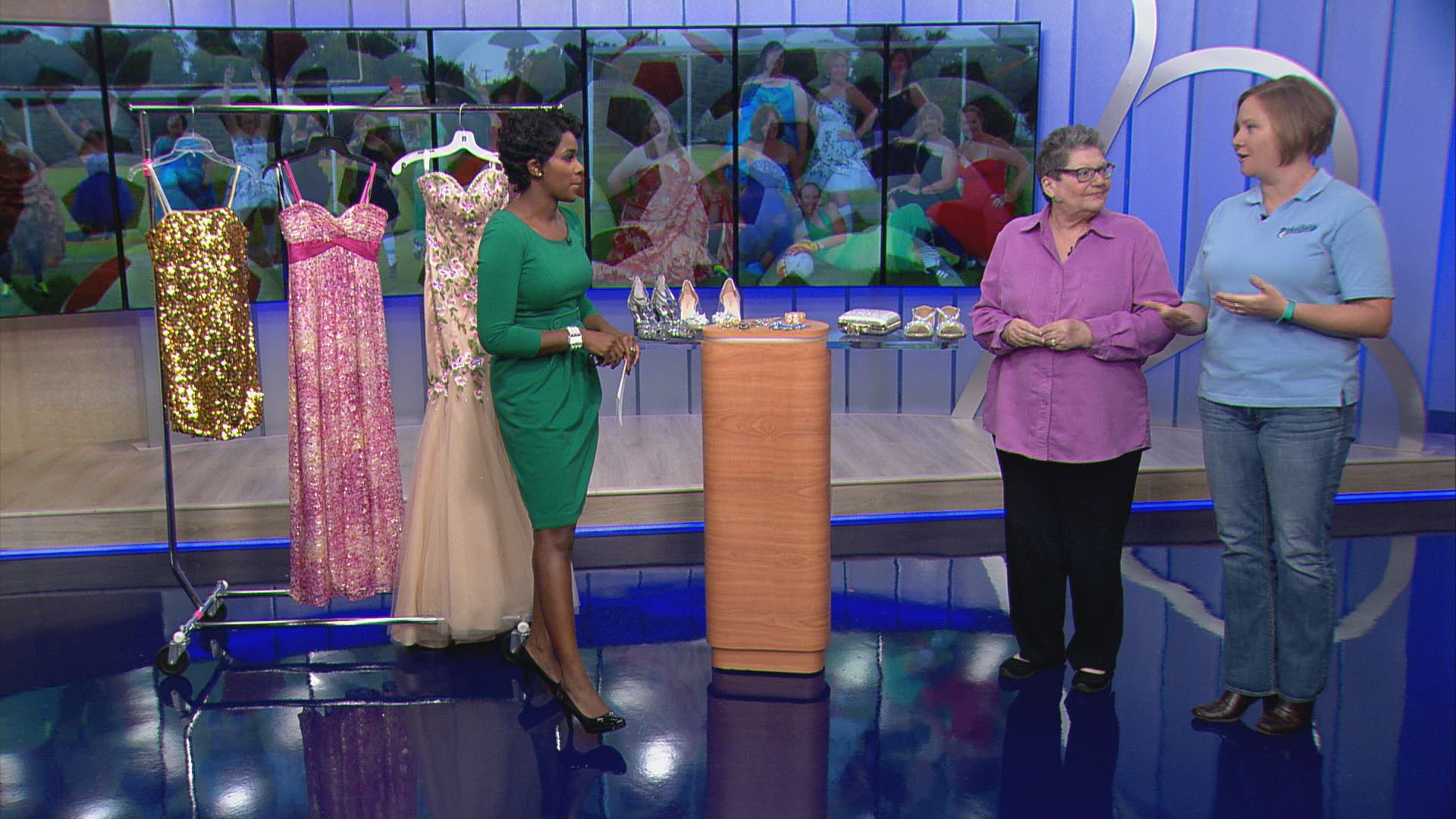 On Saturday, October 21, the soccer league will host its annual charity tournament at the West St. Paul Sports Center. Gates open at 8 a.m. and the competition kicks off at 8:30 a.m., with the championship game at 5:30 p.m.
Admission is free and the public is invited.
This year's fundraising goal is $10,000 dollars. Proceeds benefit Operation Glass Slipper, a non-profit organization dedicated to providing prom gowns and accessories at no charge to deserving high school girls in Minnesota and western Wisconsin.
Operation Glass Slipper prom donations are accepted at these locations:
Mulberrys Garment Care – St. Paul Location
978 Grand Avenue
St. Paul MN 55105
(612) 886-2348
Minnesota School of Cosmetology – Plymouth Campus
Plymouth Plaza, 1425 County Road 101 N
Plymouth MN 55447
(763) 404-4800
Norcostco, Inc.
825 Rhode Island Ave. S.
Golden Valley MN 55426
(763) 544-0601
Vanity Hair Salon
6001 Egan Drive (CR 42)
Savage MN 55378
(952) 226-4247
In Harmony Dental Care
5270 W 84th St. Suite 360
Bloomington MN 55437
(952) 835-0666
Guys and Dolls Salon
14643 Mercantile Drive
Hugo MN 55038
(651) 426-2085
Rose Floral & Greenhouse
14298 60th St. North
Stillwater MN 55082
800-272-0715
651-439-3765
The Prom Shop
517 Frontage Rd Nw
Byron MN 55920
(507) 775-7766
Residential – please call before dropping off
8929 Partridge Rd
St. Bonifacius, MN 55375
(612) 799-6649
Bella On The Bay
474 Second Street
Excelsior, MN 55331
952-474-5005