MINNEAPOLIS - Saturday is Free Comic Book Day across the U.S., but it comes with a partial goodbye for the oldest comic book store in Minnesota.
For more than 40 years, Comic Book College has been an institution for the imagination in Uptown. A place to get the latest Marvel release and more.
On Free Comic Book Day, owner Tim Lohn says the store is a "madhouse." It's always the busiest day of the year.
"It's neat to see a lot of kids and a lot of families," said Lohn.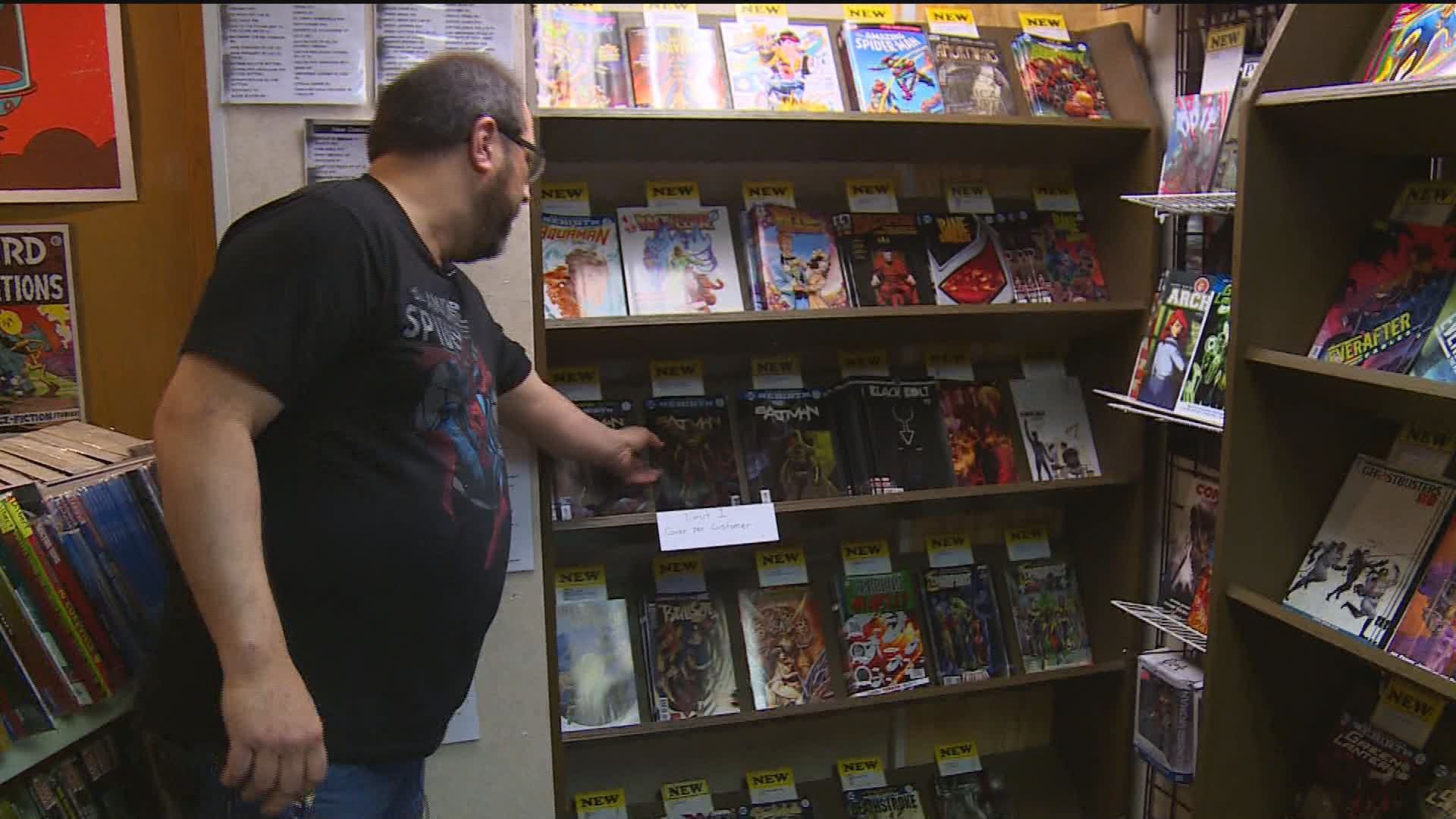 Lohn is taking in the excitement this weekend because he has to move his store.He says a developer plans to build condos on this corner, so he must move out along with his 100,000 to 200,000 comic books.
For a place that has garnered loyal customers, he could've put up a fight, but decided to focus on the store's next phase.
"I've come to know a lot of the customers personally and I care about a lot of them and so it'd be hard just to leave that," said Lohn.
His plan is to move his store to Nicollet Avenue, but that location isn't a done deal. So, he's waiting to see where the future takes his store and hopes his customers will follow.
The store is open from 11:00 a.m. to 6:00 p.m. Saturday for Free Comic Book Day.

Lohn plans to move out by the end of July.