MINNEAPOLIS - City leaders are speaking out about violence in downtown Minneapolis, after an innocent bystander was struck by a bullet at a bus stop Tuesday evening.
That shooting was at least the fourth in which a bystander with no connection to the suspect or the intended target was shot in the area since May.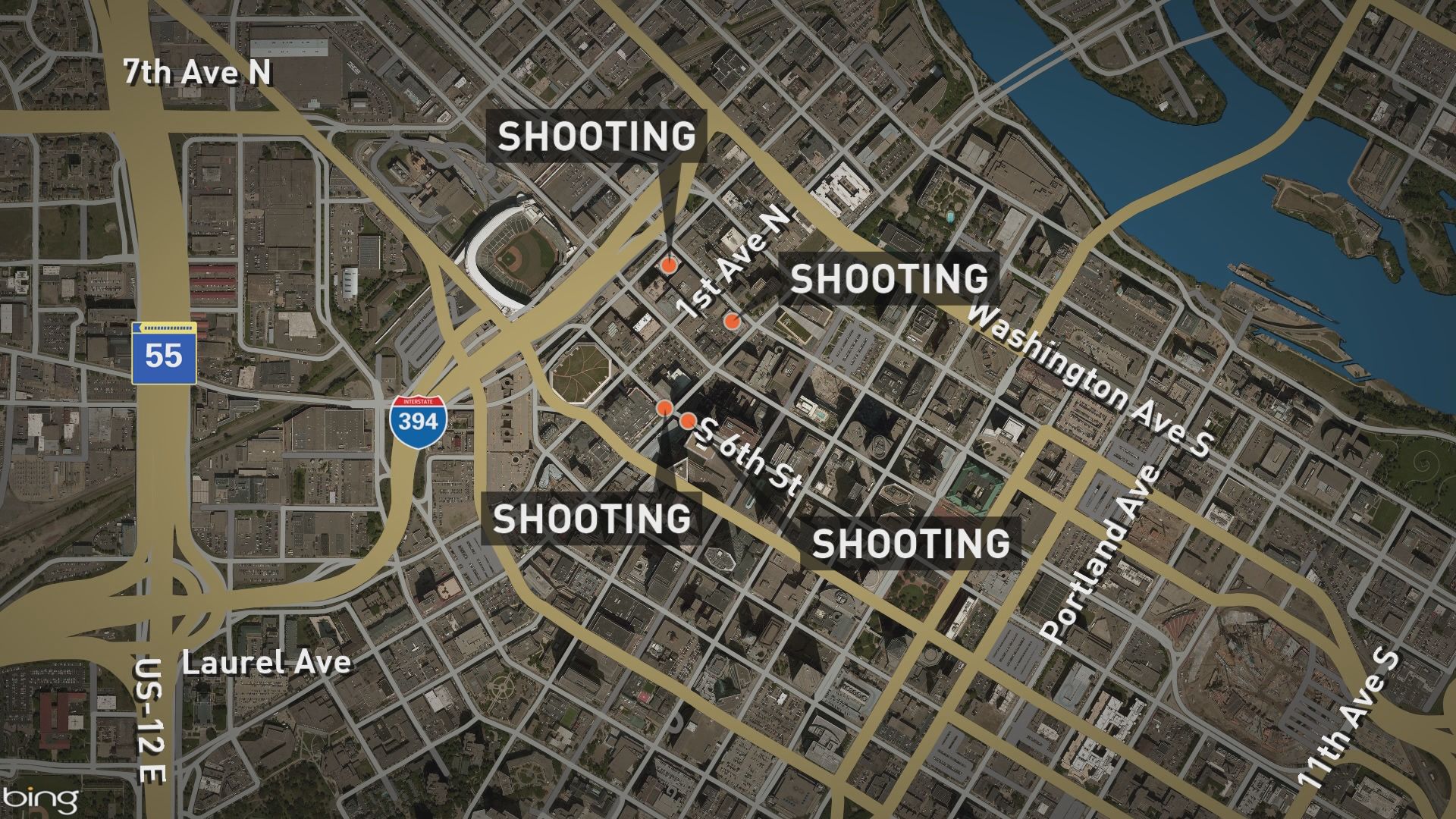 Steve Cramer, president of the downtown council, says the shootings are especially concerning where there is a high density of people.
"There are behaviors that are not acceptable," he said. "We can't sugar coat that. We can't avert our eyes to that reality. We have to address it and find solutions."
The new Minneapolis Police Chief is assuring residents that his officers will be "aggressive" in their response.
Chief Medaria Arradondo released a statement Wednesday morning condemning the violent episode, and saying police are "working hard to make sure that downtown and all of Minneapolis is safe and vibrant." He promised to increase police presence in the downtown area.
Andy, who asked not to be identified beyond his first name, was a witness to the Tuesday night shooting.
According to Minneapolis police, the shooting happened at 7:14 p.m. at a bus stop at 6th Street and Hennepin Avenue. Police say two men were arguing and one pulled out a handgun and fired, but hit a bystander in the hip area.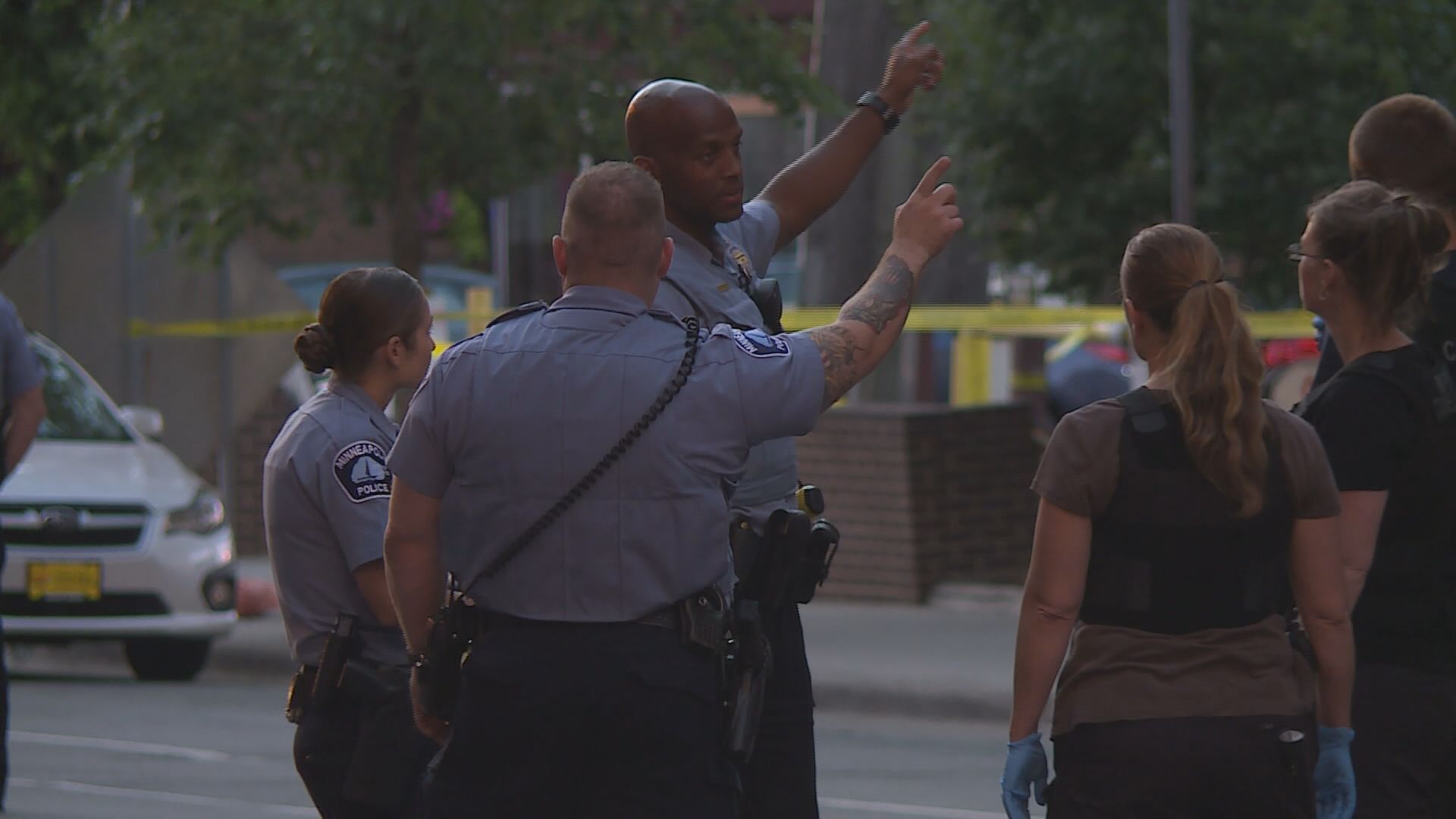 Andy was in the area with his parents, who were visiting from Chicago.
"My mom is always, worried about me, like, 'Are you OK to walk home?'" Andy said. "I'm like, 'Mom, no problem. No problem.' Then this happens at 7 p.m."
What Andy and his parents witnessed would cause any parent concern.
"The second he had his gun right there, he just fired once," Andy said. "Just a pop."
Andy said they saw a fight between two men on the sidewalk, then one who was thrown to the ground got up and fired at the other. But that bullet did not hit its target.
"Stupid," Andy said. "It didn't even look like he was even close to shooting his target. So that's what scares me."
Andy says Tuesday will not deter him from going downtown, but he has a message for those who decide to shoot first and aim later.
"There are more people out here than just yourself," he said.
The victim of Tuesday's shooting, an adult male, was brought to HCMC, where police said he went into surgery.
Tuesday night's shooting happened just two blocks from the parking lot where two people were shot early Sunday morning when a man fired into a crowd of people after an altercation. And in May about a block away, an innocent bystander was shot outside Lyon's Pub.