SHEIKHOUN, Syria - Scores of people died in a suspected chemical attack in Syria on Tuesday, activists said.
The Syrian Observatory for Human Rights, a U.K.-based monitoring group, said 58 people were killed in the incident in the town of Khan Sheikhoun in northern Idlib province, including 11 children. The death toll is likely to rise, it said.
Opposition activists said it was one of the worst poison gas attacks in the country's six-year civil war, the Associated Press reported. The activists, who blamed an airstrike by either the Syrian government or Russian warplanes, had no details on what chemical was used, according to the AP.
There was no immediate comment by Syrian or Russian officials.
International human rights organization Amnesty International said the reports of the attack "are alarming and must be urgently investigated."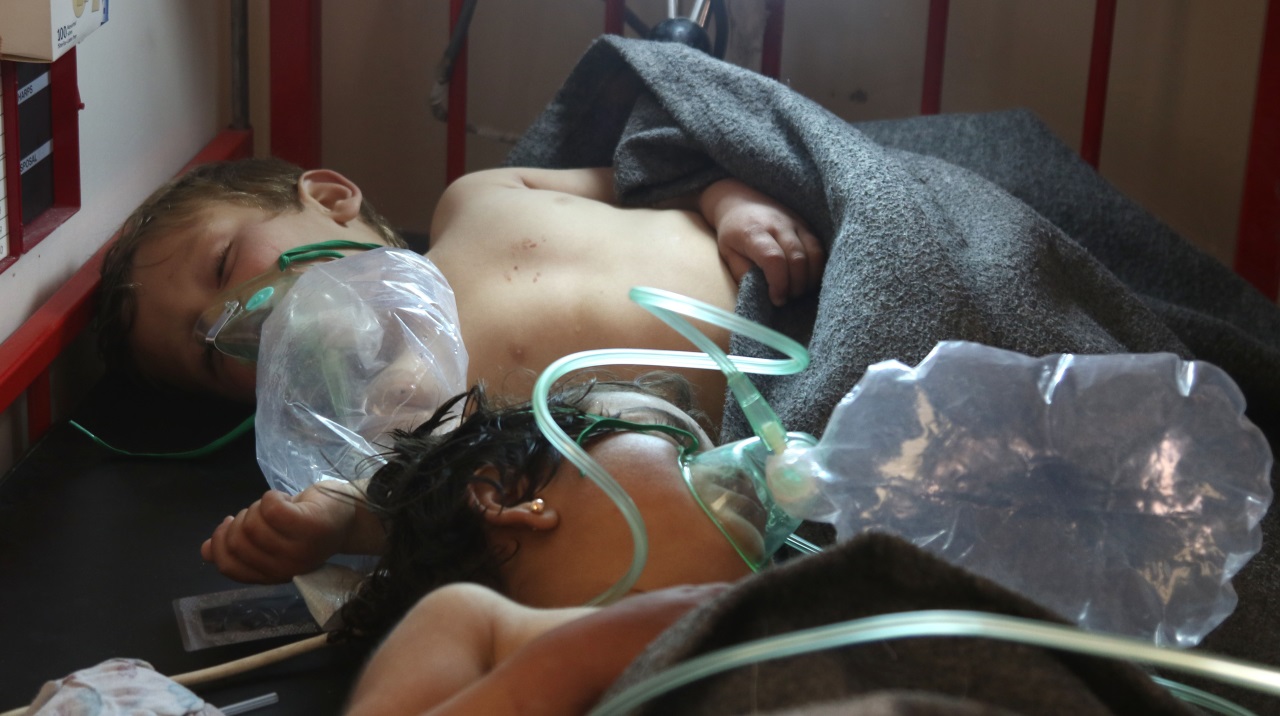 To make matters worse, Syrian opposition activists say an airstrike has hit a small field hospital in a town in northern Syria where a suspected chemical weapons attack took place earlier in the day.
The head of the opposition's civil defense force in Khan Sheikhoun, in Idlib provice, says the hospital was struck hours after the alleged gas attack that killed dozens of people.

The man who goes by the name of Abu Hamdu says the medical point has been leveled and five rescue vehicles were damaged. It wasn't clear if anyone was killed.

He says warplanes "targeted us after the attack."