FALCON HEIGHTS, Minn. - One of the tallest Ferris wheels in North America is a new fixture at this year's Minnesota State Fair.
The Great Big Wheel, which is made in the Netherlands, is 15 stories tall and has 36 enclosed gondolas that hold six passengers each. At its high point, riders will be 156 feet off the ground, giving them a spectacular view of the fairgrounds -- and the Twin Cities.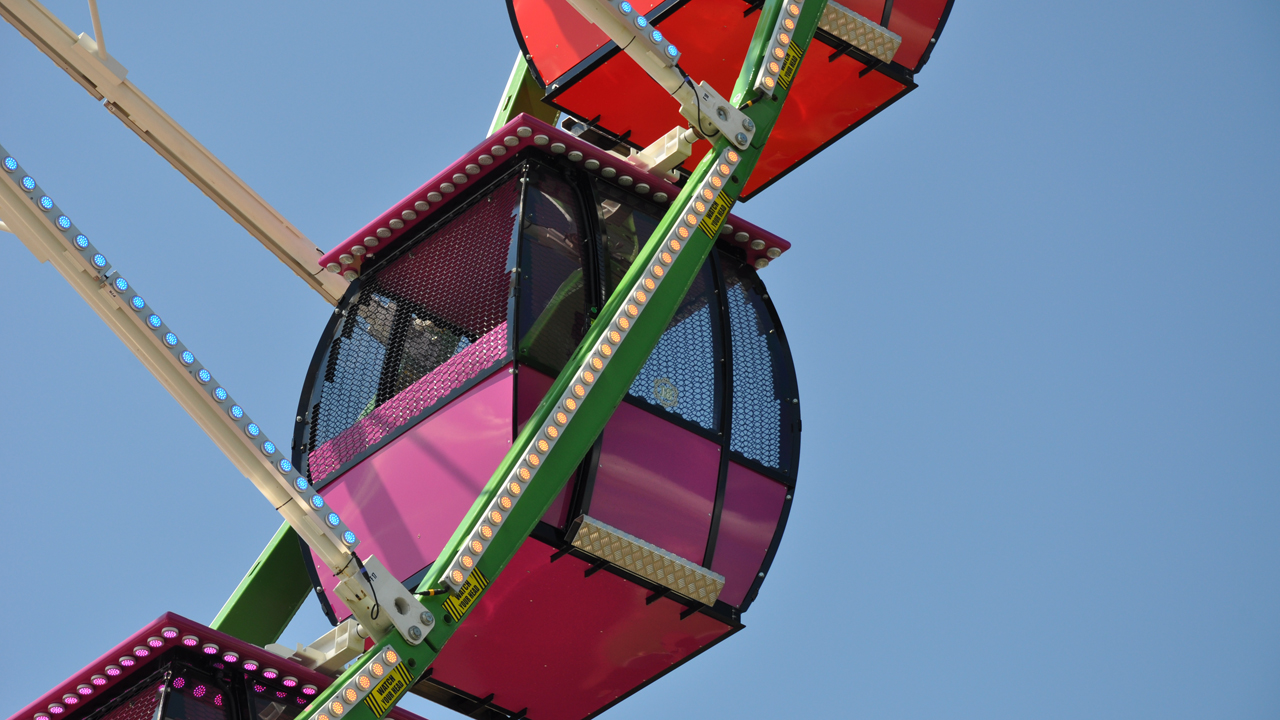 The wheel also has more than a half-million LED lights that can be lit in thousands of designs and colors. Fun fact: it takes 12 trailers to move the attraction from fair to fair.
"We've been working for years to land a spectacular ride like the Great Big Wheel," said State Fair General Manager Jerry Hammer. "It will be placed at the center of Machinery Hill on the north side of the fairgrounds, giving everyone a whole new perspective of the fair."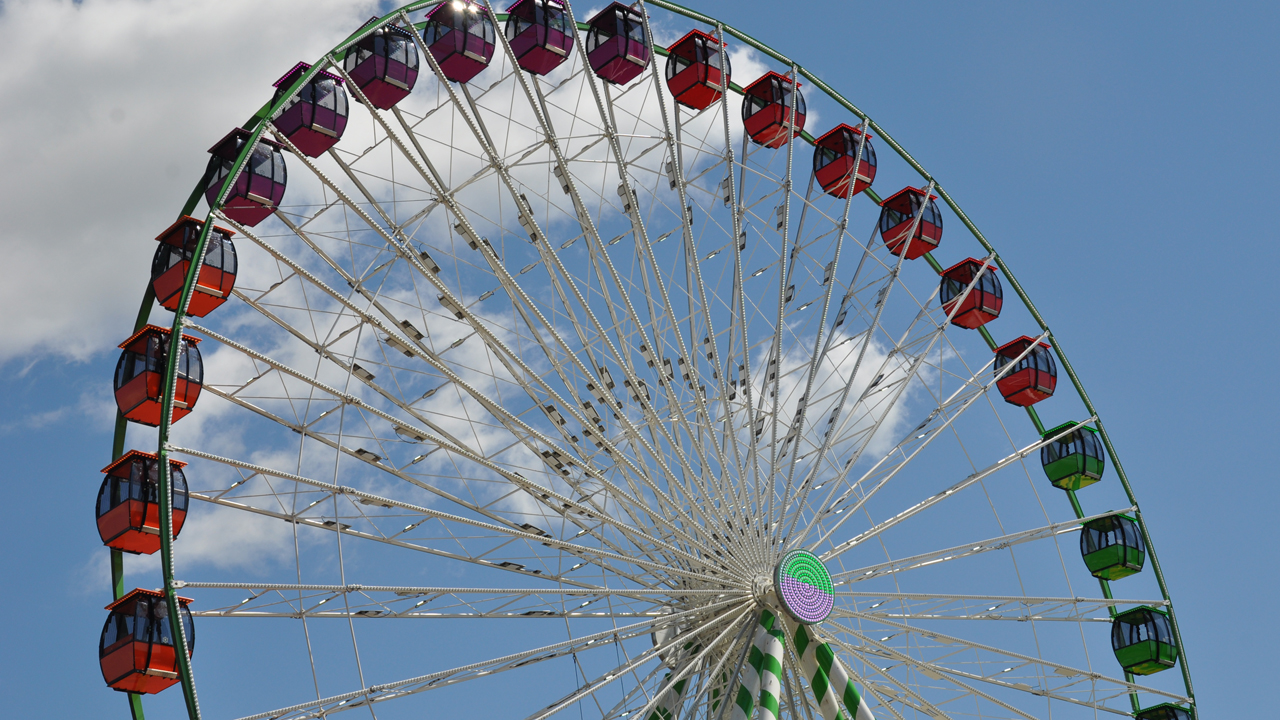 The Great Big Wheel is located on the southwest corner of Randall Avenue and Cooper Street, across from Family Fair at Baldwin Park.
Rides are $5 each, and the wheel will run from 9 a.m. to 9 p.m. daily for the fair's 12-day run. Riders will have to be 42 inches tall to ride by themselves, or 36 inches tall to ride with an adult.
The State Fair opens Aug. 24 and runs through Sept. 4.